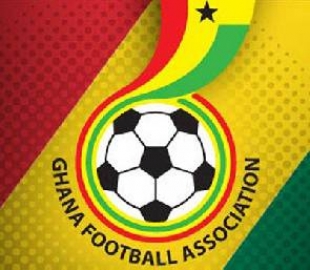 The Ghana Football Association (GFA) finally managed to raise the funds to the pay Black Stars assistant video analyst Gerard Nus all his outstanding bonuses on Saturday.
The move to find the money to pay him on a weekend is the intrinsic desire by the GFA to see him paid so he can return to his family in Spain as soon as possible.
The GFA also provided Mr Nus with the air ticket to ensure that he leaves on Saturday night.
However, when the hotel asked him to pay for the extra expenses he had incurred outside the agreed expenses to be paid by the GFA for his stay at the hotel, Mr Nus refused.
The GFA paid for his food and accommodation during his stay while expenses like the use of the mini-bar, telephone, pay television and laundry must be paid by the individual.
As clearly stipulated in the Black Stars' Code of Conduct, all extra expenses incurred while staying at a hotel under the auspices of the team must be paid by the individual on check out.
On Thursday, during a meeting with GFA officials, he was reminded that he will pay for all the extra expenses he made during his stay at the hotel.
Mr Nus even pleaded that the GFA should pay his extra expenses but was told that it is impossible.
When hotel officials asked him to pay his extra expenses when checking out on Saturday night, he descended into frenzy by causing disorder and verbally assaulting hotel staff and security while causing discomfort for other guests in the hotel.
The hotel insisted that they won't allow him to leave until he settles his bills.
While Nus was engaged in the kerfuffle with hotel officials, a GFA officer reminded him that he will pay the penalty if he fails to show up for his flight back home.
Despite these warnings, Nus refused to pay to hotel for his extra expenses which resulted in him missing the flight.
The GFA will continue to impress upon Mr Nus to find an amicable solution by him paying the hotel for the extra bills he incurred while reminding him that he will pay the penalty fee for missing the flight.
It would be recalled that at the end of the 2017 Africa Cup of Nations the entire technical team - both local and foreign - could not paid their bonuses on time because of financial difficulties.
The GFA engaged the staff to explain the difficulties, urging them to go home and be paid later when the money is available.
Along with head coach Avram Grant, they all agreed and went home but Nus insisted on staying for as long as it takes to receive his money.
GFA Communication Division