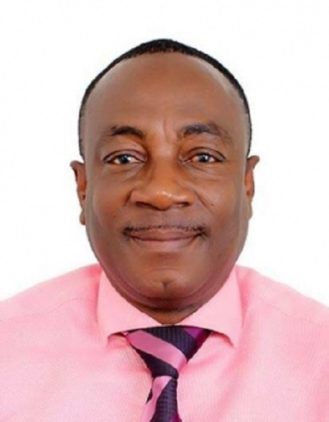 The GFA's Management Team, working together with the Executive Committee, Congress and staff, aims to deliver an effective and professional organisation for the greater good of Ghana football. The GFA consists of a permanent staff, based at the headquarters in Ridge in Accra and the Centre of Excellence in Prampram.
Isaac Addo
General Secretary
Isaac Addo was appointed as the General Secretary of the GFA on 22 December 2017. He worked for the GFA from 1999-2006 as an Administrative Officer.
He was the Secretary to the GFA disciplinary committee from 2000-2006 and was also the Secretary to the player status committee and also the division one League Board between 2002-2004.
Mr. Addo is a Marketing Consultant for WAFU (2010-till date).
He attained Master of Science, (MSc) Business management university of Hull, United Kingdom, Higher Diploma in sports Administration and Bachelor of arts, B.A (HONS) Economic and Political Science.
Until his current position, he was in charge of Marketing and Sponsorship activities of the Association.
Alex Asante
Deputy General Secretary - (Competitions)
Mr Alex Asante began his career at the Ghana Football Association as a protocol around 1998. From the National Sports Authority, where he previously worked, he was seconded to the GFA when the Association moved to its current location.
Mr Asante rose through the ranks to become a Deputy General Secretary in charge of International Competitions and International Relations. His role includes coordinating activities of all national teams and clubs competing in international competitions.
Ibrahim Sannie Daara
Deputy General Secretary - (Communications)
Ibrahim Sannie Daara joined the Ghana Football Association in January 2012, following a nine-year spell with the British Broadcasting Corporation (BBC) as the journalist.
The award winning broadcaster and African football writer has ventured into administration following years of work in the domestic and international media with vast experience.
As Director of Communications of the GFA, Ibrahim oversees the communications strategy of the federation as well as advising management and the board on communications issues.
Since joining the federation, he has grown in influence across Africa following his recent appointment to serve of the Media Experts Panel of the Confederation of African Football.
He also works as the Communications Director of the West African Football Union (WAFU).
He holds a Master's degree in International Journalism from the prestigous Cardiff University  in the United Kingdom.
Ismail Amin Gado -
Deputy General Secretary (Finance)
Mr Ismail Amin Gado is one of the longest serving staff of the Association. He was also seconded to the Ghana Football Association from the National Sports Authority.
After serving as the Association's chief accountant for years, he was elevated to the position of a Deputy General Secretary in 2014.