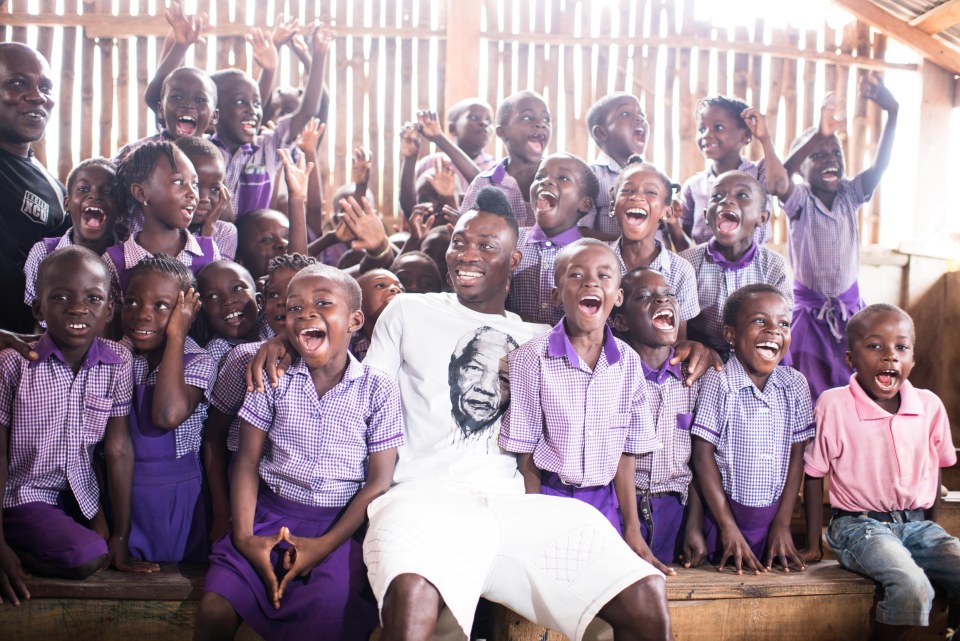 The Ghana Football Association (GFA) is steadfast to being a socially responsible organization in our day-to-day operations, using the country's most popular sport to impact positively on society.
The GFA's corporate responsibility programme is designed to ensure that we make an impact within the game of football and beyond the game with the key determination to contributing meaningfully to society.
Since football is a vital part of society and Ghana's most popular sport, we believe the GFA has an instrumental role to play in driving social development and bringing the game's influence to bear as football has the capacity to reach millions of people every day.
Our social responsibility programmes are meant to bring about societal change in areas like health and well-being, education, sport, cleanliness, poverty alleviation and support for various orphanages.
The GFA's core corporate social responsibility programmes can be seen in some of the programmes we have undertaken with the cause to educate the youth HIV AIDS, Malaria, cleanliness and donations towards good causes.
There are several other aspects to the GFA social responsibility activities with its nature continuously evolving to be in tune with current affairs and the social environment.
This contributes to a more socially responsible and sustainable GFA which makes a positive impact on society.
We are immensely proud of the work that our teams, players and officials have been doing for the years, and grateful for the involvement and support of our partners, businesses and players we work with to deliver the much needed support we offer to society both at home and abroad.
Below are some of the programmes we have undertaken and continue to support:
United Against Malaria campaign -
Mother-to-child AIDS campaign -
UNAIDS Protect the Goal Campaign -
Black Stars support for orphanages -
Black Stars donate money to disaster victims -