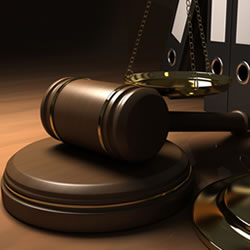 The GFA Disciplinary Committee has dismissed the charge of misconduct against Team manager of Pure Joy, Abdul Karimu Rufai in respect of their GN Division One League match against D'International FC.
The Team Manager was charged for failing to control himself in the inner perimeter and for insulting the match officials in violation of Article 56 and 58 of the Disciplinary Code and Article 35(2) and 35(7)(d) of the GFA General Regulations.
DEFENCE Abdul Karimu Rufai in his Statement of Defence pleaded not guilty to the charge.
PROCEEDINGS AND FINDINGS The Committee examined the depositions in the Charge Sheet, the Statement of Defence and the reports of the match officials of the match.
In his statement of defence, Abdul Karimu Rufai stated that he did not insult the Match Commissioner and the referees but that he only told them they performed poorly which may have been misunderstood. He indicated that after the match he shook hands with all the match officials, so it could not be true that he insulted the match officials.
The Committee sides with the defence of Abdul Karimu Rufai, but will warn him about his mannerism at the bench. Consequently, this Disciplinary Committee was satisfied with the evidence provided by Abdul Karimu Rufai and will only warn him to obey the regulation.
DECISION
The Disciplinary Committee makes the following decisions:
1. That the Committee, having satisfied itself that the evidence adduced before it does not support the charge of misconduct against Abdul Karimu Rufai, hereby dismisses the charge against Abdul Karimu Rufai.
2. That Abdul Karimu Rufai is hereby warned to be mindful of his mannerisms and gestures.
3. That should any party be dissatisfied with or aggrieved by this Decision, the party has within three (3) days of being notified of this Ruling to appeal to the Appeals Committee (See Article 37(11) of the General Regulations of the GFA).