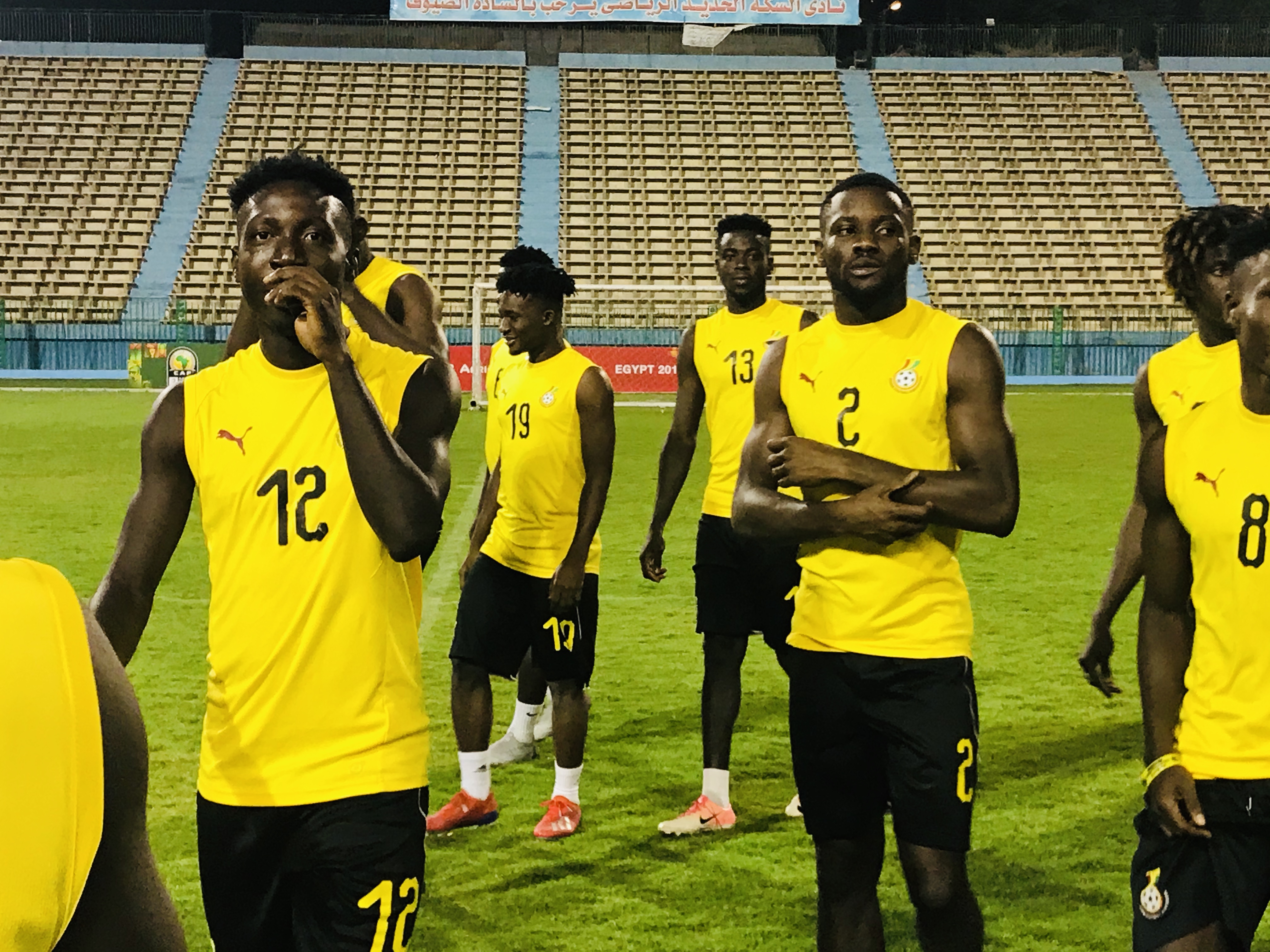 The Black Meteors had their second training session at the Al Sekka El Hadeed Stadium  on Wednesday.
Utrecht forward Issah Abass who arrived early on Wednesday took part in the training session.
Coach Ibrahim Tanko and his assistant Michael Osei took the team through some possession and shooting drills after the warm up session.
With all players now in camp, the team is readying itself for Friday's group opener against Cameroon.
Meanwhile, the team was officially welcomed by a CAF delegation during a Team Arrival meeting held at the team hotel on Wednesday afternoon. 
The CAF officials checked the passports of all players and took the team through some match organization regulations.
A CAF Referee's instructor also educated players on the latest changes in the Laws of the Game.
The Black Meteors will return to the training grounds on Thursday and will later have a feel of the Cairo International Stadium where Friday's match will be played.