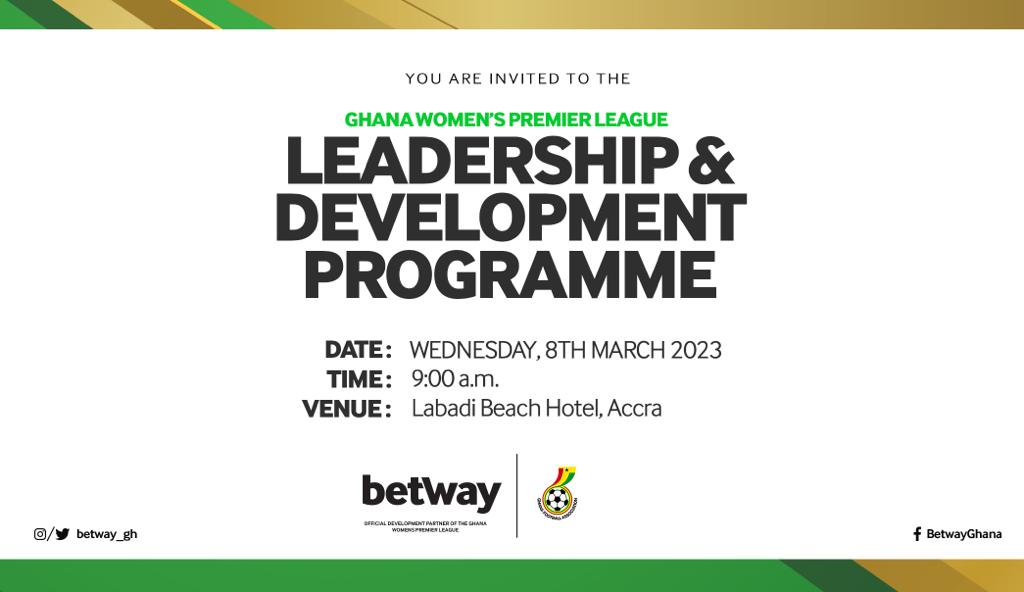 The Ghana Football Association in collaboration with development partners, Betway will organize a Leadership and development training program for the Women's League administrators as part of this years International Women's Day on Wednesday, March 8,2023.
As development partners of the Malta Guinness Women's Premier League, Betway has organized mentorship programs for the clubs which is focused on uplifting and adapting to changes in the dynamics of the football world.
Last season's programs included sessions on personal and leadership development, sports science and nutrition, sponsorships and marketing, strategic management and optimal training for learning and technical performance.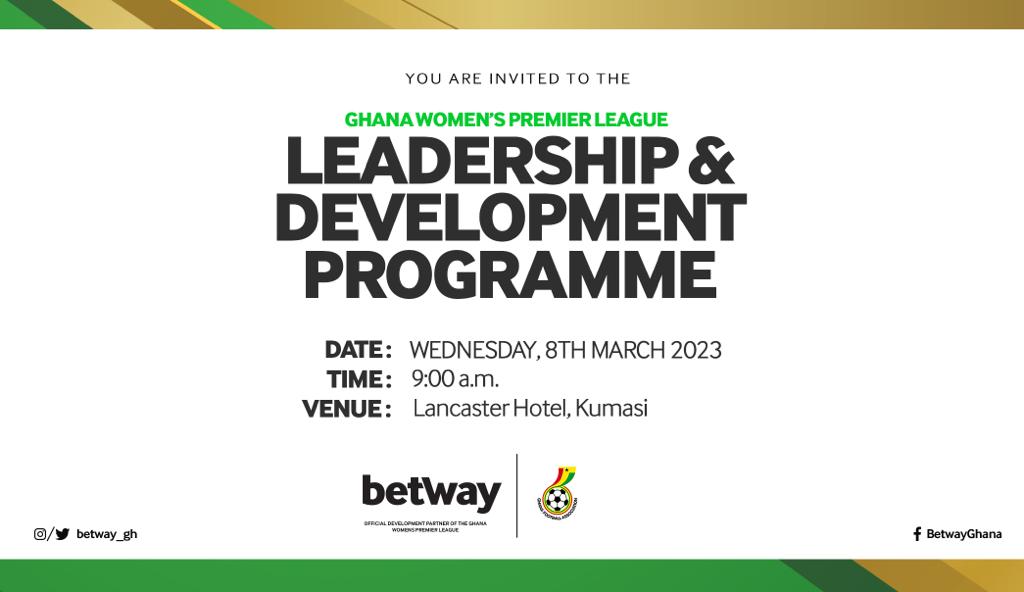 The mentorship program for the Northern sector will take place at the Lancaster hotel in Kumasi while the Labadi Beach Hotel, Accra will host the Southern sector.
All Women's Premier League Clubs are expected to select two representatives (preferably women) for the training programme.