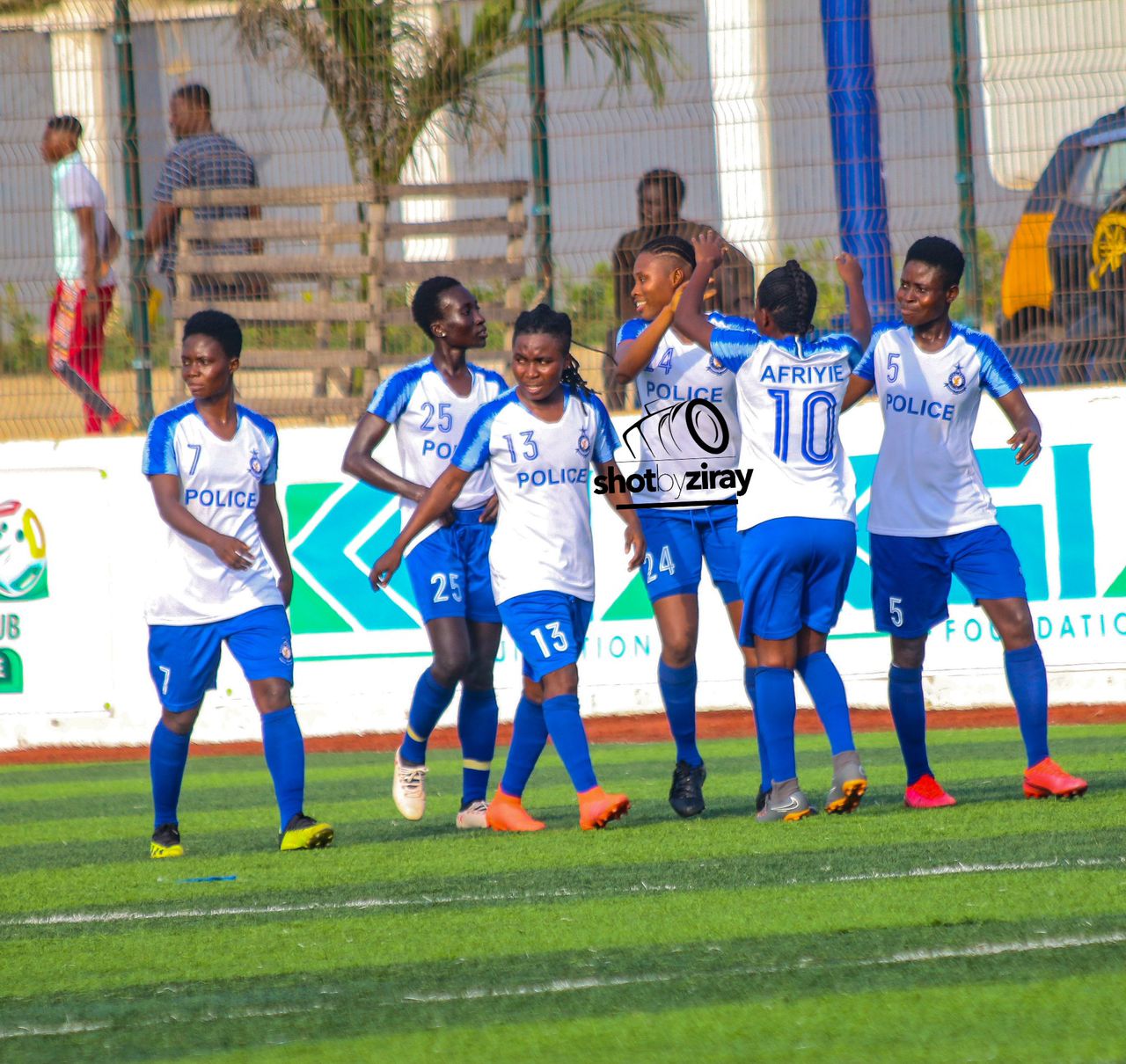 Dreamz Ladies, Pearl Pia Ladies and Hasaacas Ladies are the only unbeaten sides across Zones in the on-going season. Champions Hasaacas Ladies host Police Ladies at the Gyandu Park on Match Day three while Berry Ladies play Faith Ladies in Dansoman. Here is what to expect in the Southern Zone on Match Day Three:
Thunder Queens x Army Ladies
Thunder Queens will be seeking to strike against struggling newbies, Army Ladies on Match day 3 at the Carl Reindolf Park - Dansoman. Both sides are without a win in their first two outings but Thunder Queens have a point to clinch on to. The home side drew goalless with Soccer Intellectuals before suffering a whopping 5-1 defeat to LadyStrikers in an away trip. Army Ladies on the other hand are proving to be the whipping side in the Zone after conceding 8 goals in their opening two match of the campaign. They fell to Berry Ladies 4:0 in their opening game before being pummelled 4:1 by defending champions, Hasaacas Ladies. Both sides will enter this fixture with the full complement of their respective squads and will aim to grab their first win of the season.
Hasaacas x Police Ladies
Champions Hasaacas Ladies have already announced their presence in the on-going season by grabbing all six points after two games – as they sit at the top of the Southern Zone table with 6 points. They welcome Police Ladies to the Gyandu Park on match Day 3 – their fourth meeting this year with all previous outings going in favor of Hasacaas Ladies (both League and the FA Cup). With the recent surge in performance of the service Ladies who walloped Berry Ladies 2:0 on match day 2, this particular fixture looks very close but Hasaacas Ladies will start as favourites judging from their strong home record.
LadyStrikers x Soccer Intellectuals
Ladystrikers will take on Regional rivals Soccer Intellectuals at the Robert Mensah Stadium on Saturday. Strikers' lost their first game by 3:0 to Hasaacas Ladies but bounced back with a 5:1 victory over Thunder Queens last weekend. Even though skipper, Ellen Coleman was down with malaria, Catherine Arthur held the defense with strong support from the experienced shot stopper Beatrice Nketsiah. The partnership between Gifty Addae Boakye, Gladys Amfobea and Suzy Dede Teye was solid in midfield – as it showed in attack as well. Soccer Intellectuals on the other hand have gone two games without a win and managed to pick up a point against Thunder Queens in the opening weekend. Intellectuals drew against Sea Lions at Ajumako Adu Yaw - Asassan Park - Adina Akpo's 41st minute goal was cancelled by Lions' Juliana Bafowaa as they shared the spoils.
Berry Ladies x Faith Ladies
Faith Ladies who are two points behind Hasaacas Ladies would battle contenders and fourth placed Berry Ladies at the Madina AstroTurf on Saturday. Faith Ladies beat Immigration Ladies 4-0 last weekend and would also be looking forward to maintaining their unbeaten run going into this game. Berry Ladies will go into the game without their coach, Mercy Quarcoo-Tagoe, there shouldn't be a problem handling the debutants at home. A win for Berry Ladies will boost their title ambitions.
Immigration Ladies x Sea Lions
Immigration Ladies welcome Elmina-based side, Sea Lions to the McDan Astro Turf on Saturday with an aim of picking all the spoils on Saturday. Both Immigration Ladies and Sea Lions are without a win after the first two games. Immigration Ladies held Police Ladies to a 1-1 draw before suffering a humiliating defeat to newly promoted side, Faith Ladies on the road. Sea Lions are gradually becoming draw expects after recording two draws in the first two games of the season against Faith Ladies and Soccer intellectuals. Immigration Ladies hopes to continue their dominance over Sea Lions in the League as they got the better of the two encounters last season by beating Sea Lions 1-0 in both home and away duels. Sea Lions will be plotting an audacious revenge on their host who have yet to find their feet this season.
GFA COMMUNICATIONS