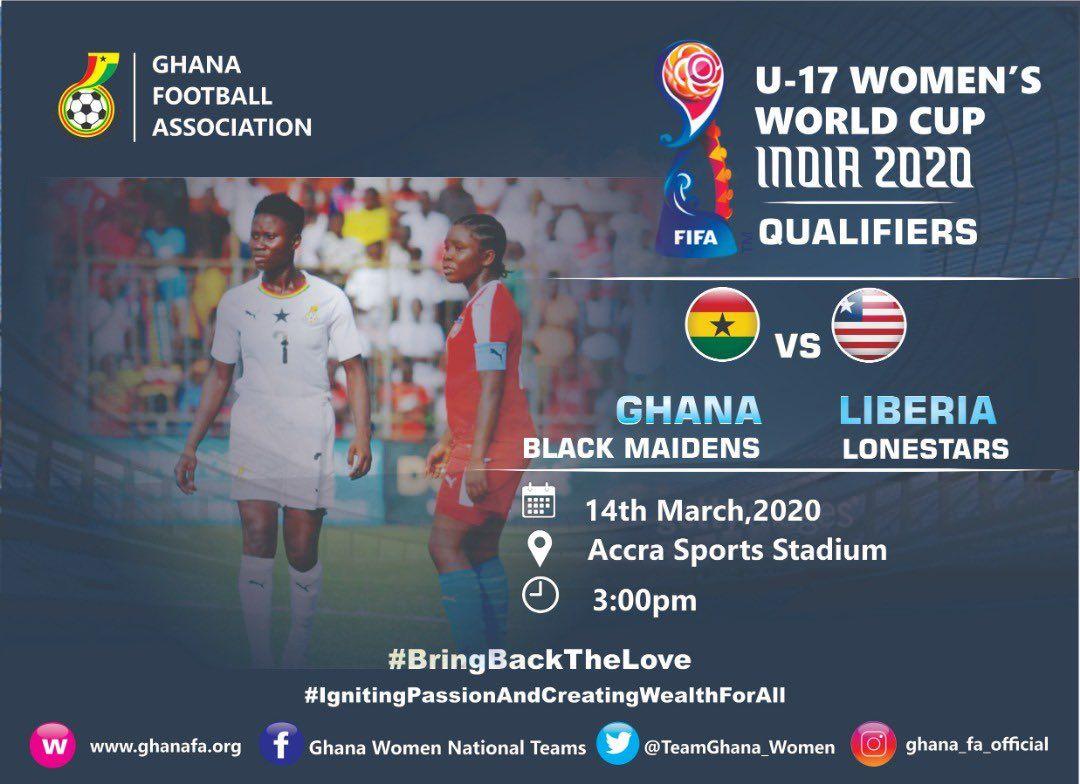 The media is cordially invited to the official pre-match press conference for the FIFA U-17 Women's World Cup qualifying second leg between Ghana and Liberia.
The press conference will take place at the Conference room of the Ghana Football Association on Friday, March 13, 2020.
Officials of both teams will be in attendance. Ghana will begin the briefing first at 10:30 am while Liberia take their turn at 11 am.
GFA COMMUNICATIONS