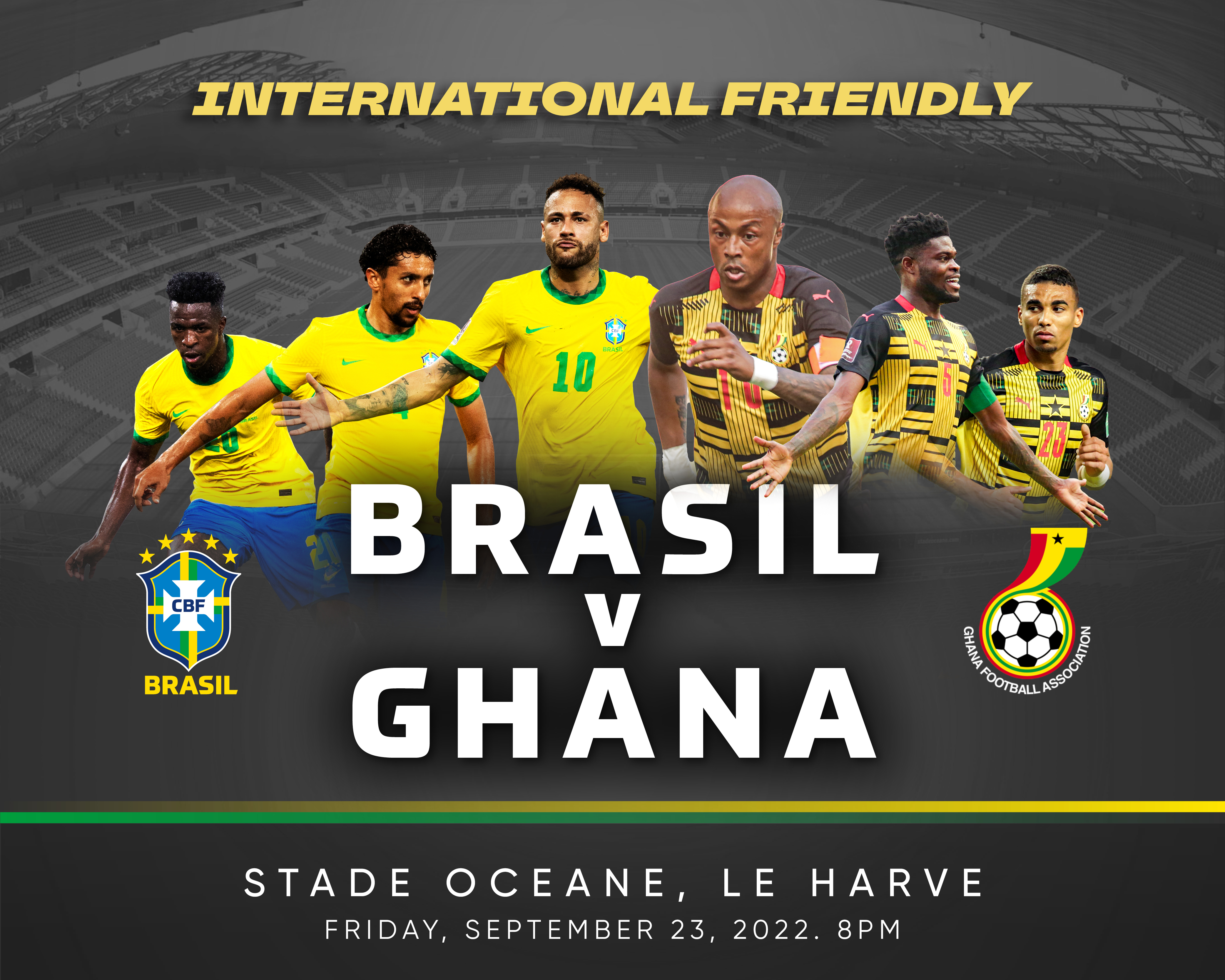 Tickets for the International friendly between Brazil and Ghana are out on sale – the prices range from 25 to 45 Euros.
The match which comes off at Stade Oceane in Le Havre – France is scheduled for 20:30 Hrs kick off on Friday, September 23,2022.
The five-time world champions (Brazil) will face the Black Stars of Ghana (2010 World Cup Quarter finalists), in a preparatory match for the FIFA World Cup Qatar 2022 finals.
Ghana will later take on Nicaragua on Tuesday, September 27, 2022 in Spain.
Kindly click on the attached link for the details:
https://boutiques.hac-foot.com/selection/event/seat?perfId=10228705044976&table=1&productId=10228699420288
GFA COMMUNICATIONS