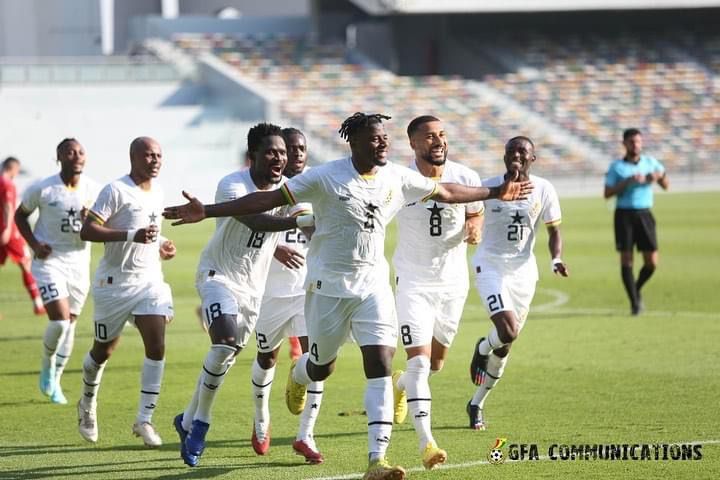 President of the Central African Republic Football Federation Celestin Yanindji has sent a good will message to the Black Stars ahead of the FIFA World Cup Qatar 2022 finals.
This was contained in a letter sent to President Kurt Edwin Simeon-Okraku on Thursday, November 17, 2022.
''A few days ago, the Black Stars brilliantly qualified for the Qatar World Cup 2023. I warmly welcome the participation of a sister Nation from Africa in this event.
Mr. President of the Ghana Federation of football, Accra, Ghana, it is in this that the sports family of the Central African Republic joins the people of Ghana, in this circumstance, to bring all its spiritual and moral support.
The Central African Football Federation (FCF) which I have the honour to lead sincerely wishes these worthy and valiant representatives of Africa, a very good performance at the Qatar 2023 World Cup and may Almighty God accompany the Black Stars in this campaign.
While thanking you for having carried the African torch above and above all for offering this opportunity to the African people to dream, I beg you Mr. President, to accept the assurance of my consideration'' the letter read.
Ghana will be making a record 4th World Cup appearance in Qatar having participated in the tournament in 2006 (Germany), 2010 (South Africa) and 2014 (Brazil).
The Black Stars are housed in Group H alongside Portugal, South Korea and Uruguay.
GFA COMMUNICATIONS