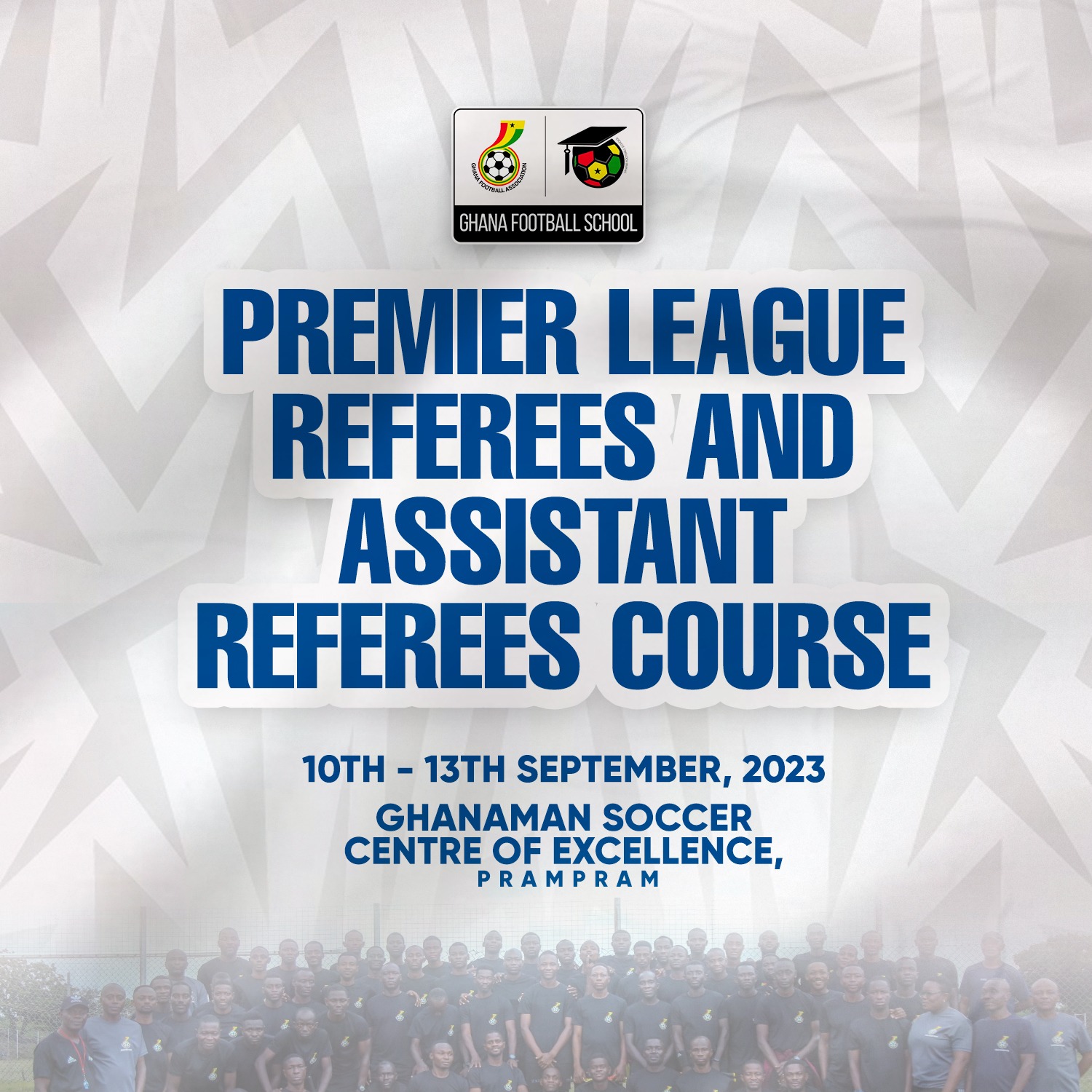 Premier League Referees and Assistant Referees will undergo a three day training programme at the Ghanaman Centre of Excellence ahead of the new campaign. The course which runs from September 10-13, forms part of the already existing Fitness test and the newly introduced Technical exams and Disciplinary checks.
The selection of referees was done by the Assessment and Classification panel with support from the Referees unit of the Ghana Football Association.
Find below the criteria used in selecting referees for the Premier League:
Performance, Medical test and written test on laws of the game, Fitness test and Morals / Integrity.
The Referees Department has also instituted a number of programmes to improve refereeing going forward.
They include, weekly video tests, periodic written test on the laws of the game (LOTG) at least 4 times this season, Compulsory mid- season fitness test and a mandatory fitness test to be decided by the GFA.
Also, Referees and Assistant Referees whose performance drops below 8.4 will be demoted to the lower tier at the end of the season.
The Committee pruned the referees to 30 centre referees and 30 assistant referees. Included are all the FIFA female Referees and Assistant Referees as directed by FIFA and the GFA.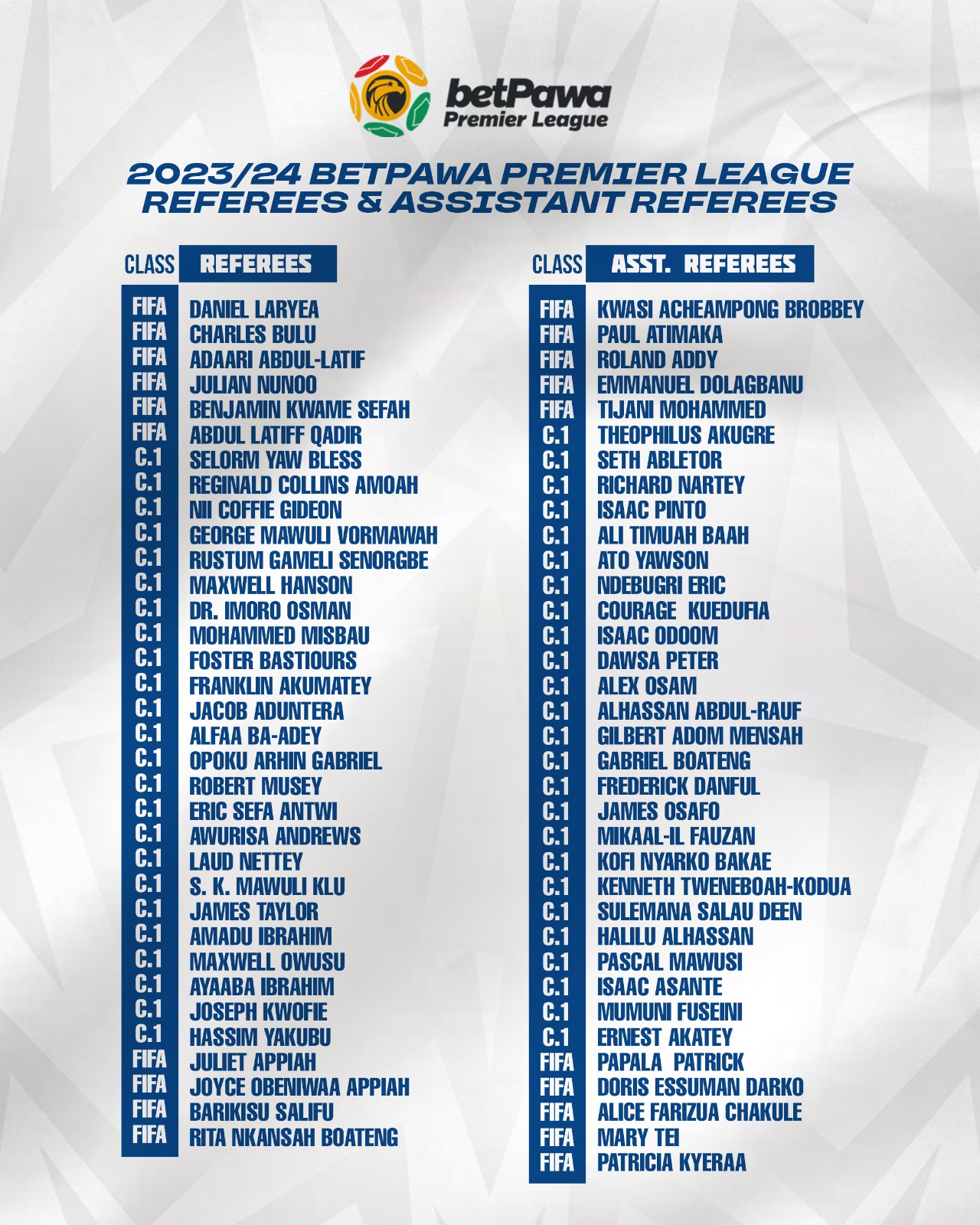 GFA COMMUNICATIONS