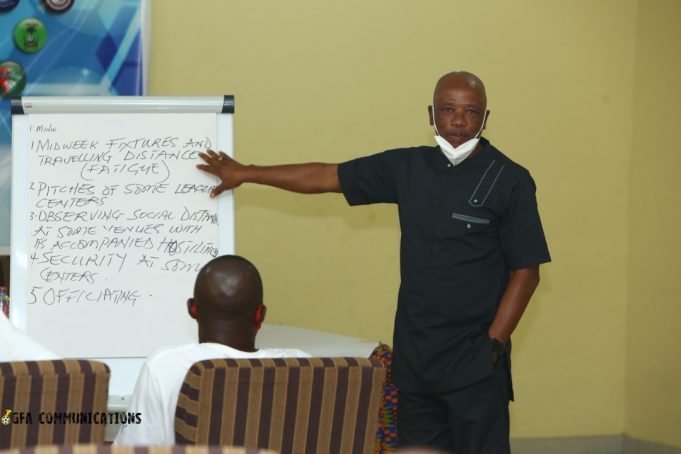 Director of Coaching Education of the Ghana Football Association (GFA), Professor Joseph Kwame Mintah has reiterated the Association's commitment towards changing the narratives in terms of coaching in the country.
Speaking with the GFA Communications team after a 3 day training programme organized for coaches in the Ghana Premier League, Professor Mintah opines the upcoming season will witness massive changes in terms of coaching.
''This has been very wonderful and a good session. There have been a lot of exposure to new ideas, new trends and new ways of doing things and the knowledge that we have acquired in terms of the hands on sessions is going to change the terrain of Ghana Coaching in terms of the knowledge that the coaches are taking home to impart and we shall soon see all those things manifesting on the field of play''.  he said.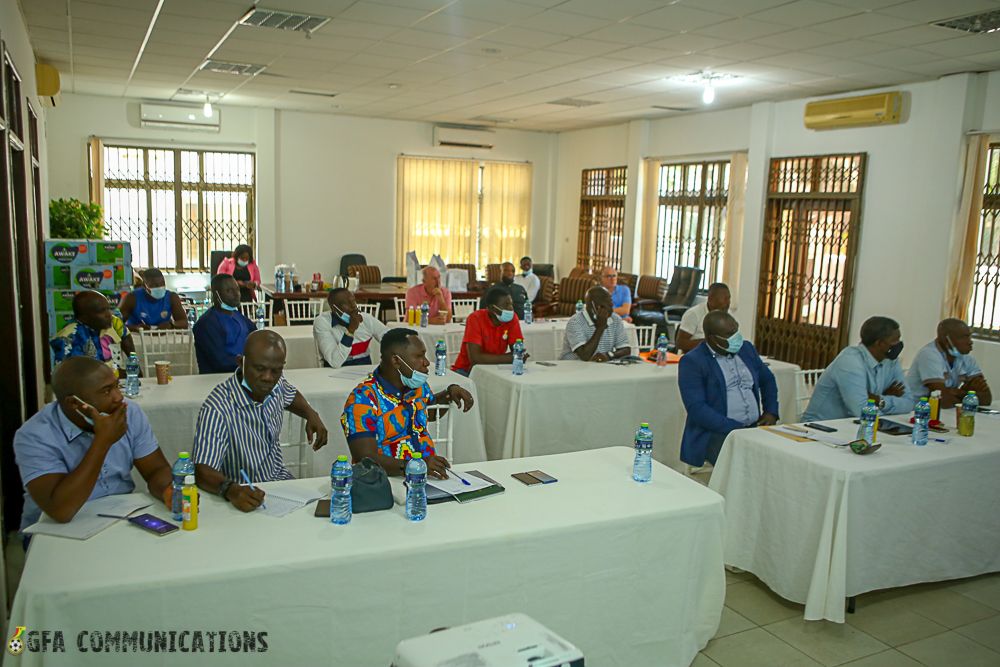 ''Even though the training was for coaches in the Men's Premier League, he explained that the training will be extended to other sectors such as the Women's Premier League, Division One and National teams.
''We started one with the national team coaches (males) and this one has been for the Premier League Coaches. We are also looking at the Division One and the Female coaches for all the levels so certainly he would be coming back maybe in the next four or five weeks to organize another session for another group and this will be continued. Our goal is to bring everybody up to speed with modern trends and how things will be done and how things will turn out in terms of coaching in Ghana''.
The GFA is committed to the development of all aspects of the game with key interest in coach development.
GFA COMMIUNICATIONS