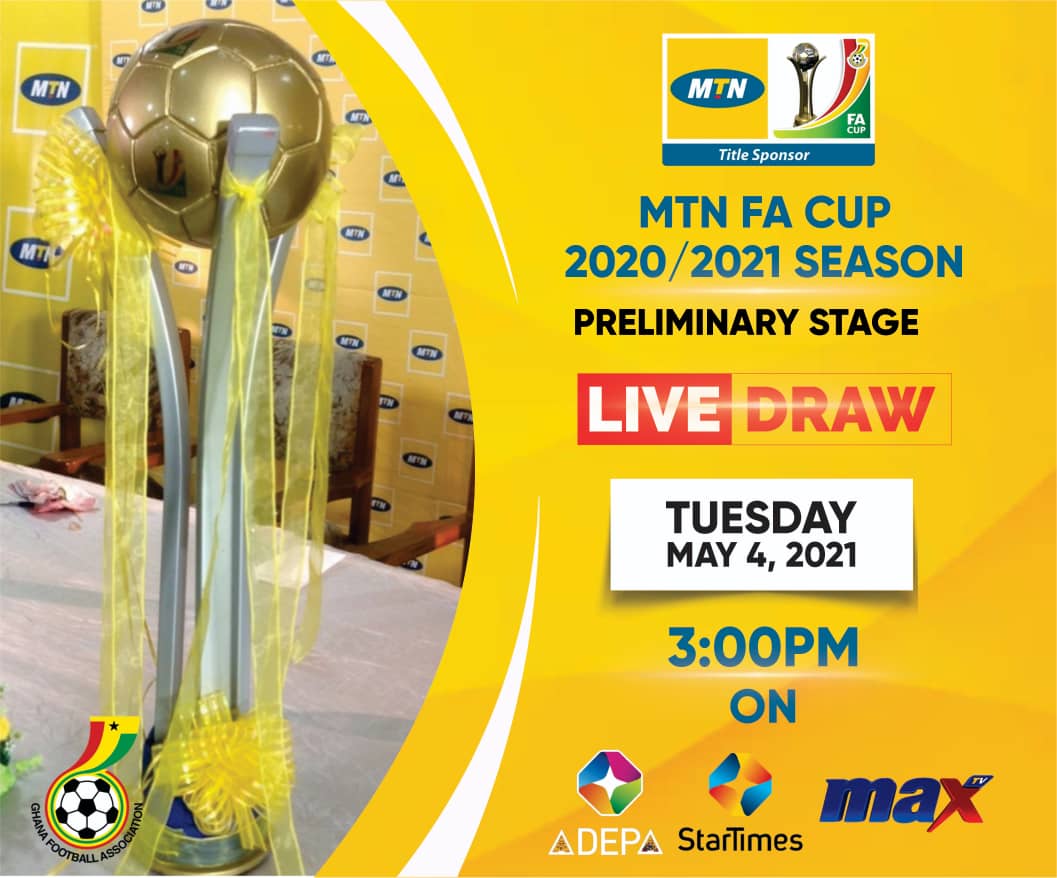 Broadcast partner StarTimes (Max TV) will host the preliminary round draw of the MTN FA Cup on Tuesday afternoon.
Forty eight (48) Division One Clubs and forty four (44) Division Two clubs across the country will play at this stage of the competition.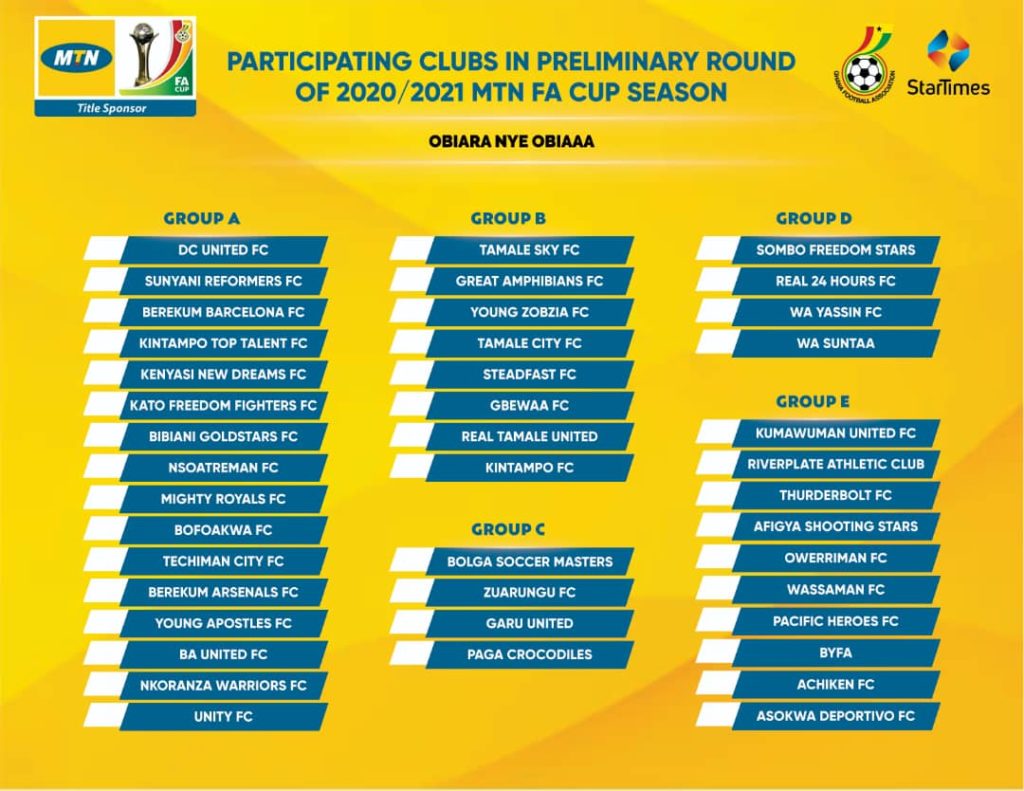 The clubs have been grouped into the 16 Political Regions instead of the 10 Football Regions to reduce travelling time, cost and facilitate more local derbies for the Preliminary Stage.
The Preliminary stage of the 2020/21 MTN FA Cup competition is scheduled for Friday, May 14 to Thursday, May 20, 2021.
The Winners of this preliminary round will join the 18 Premier League clubs for the round of 64.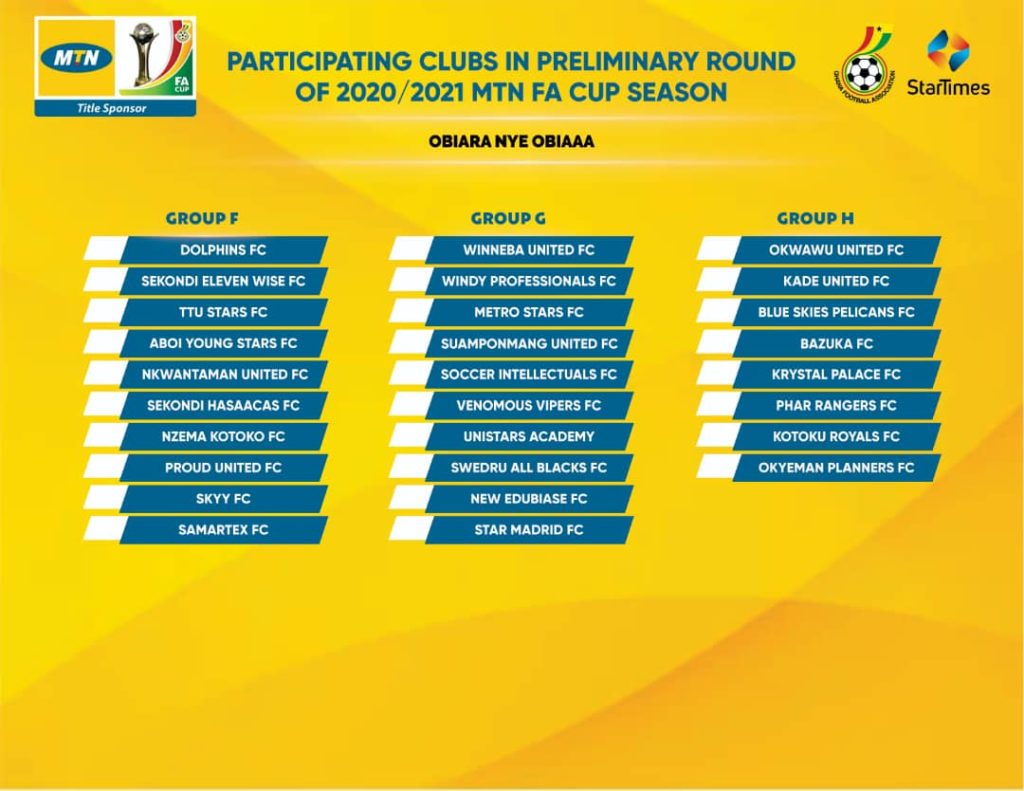 The grand launch of the 2020/21 season and draw for the Round of 64 will take place at MTN House on Tuesday, May 18, 2021.
In all, One hundred and ten clubs (110) Clubs - 18 Premier League Clubs, 48 Division One League Clubs and 44 Division Two Clubs from the Regional Football Associations will participate in the competition.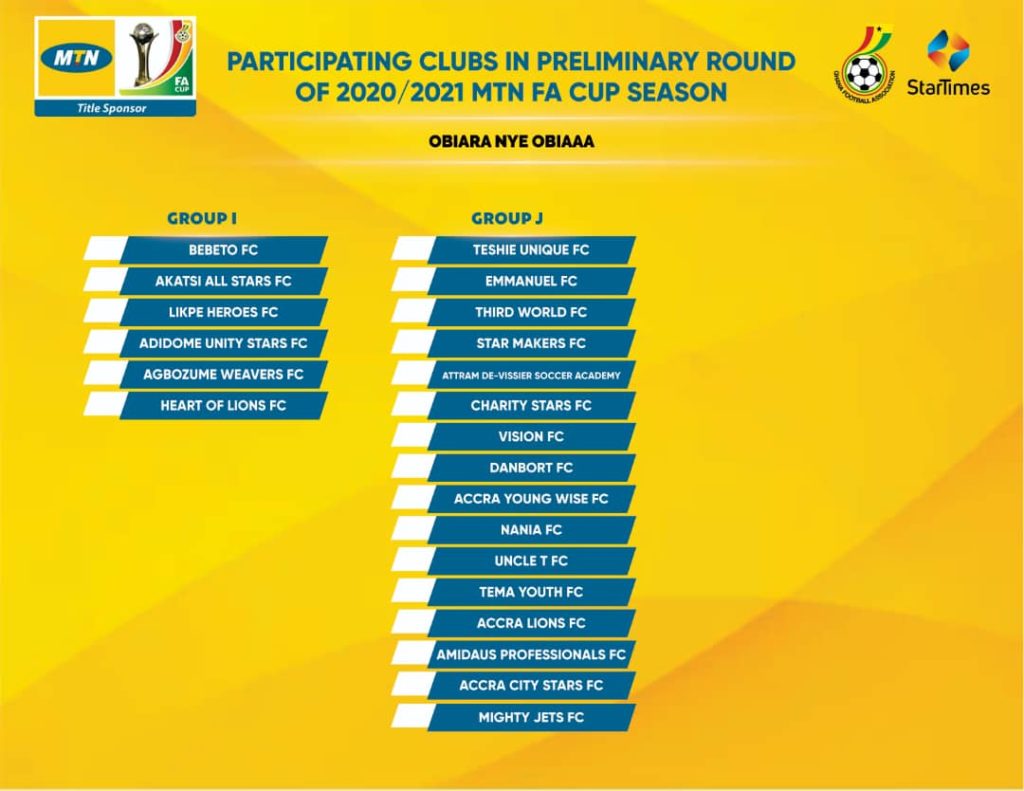 The Winner of the MTN FA Cup shall represent Ghana in the CAF Confederation Cup.
GFA COMMUNICATIONS