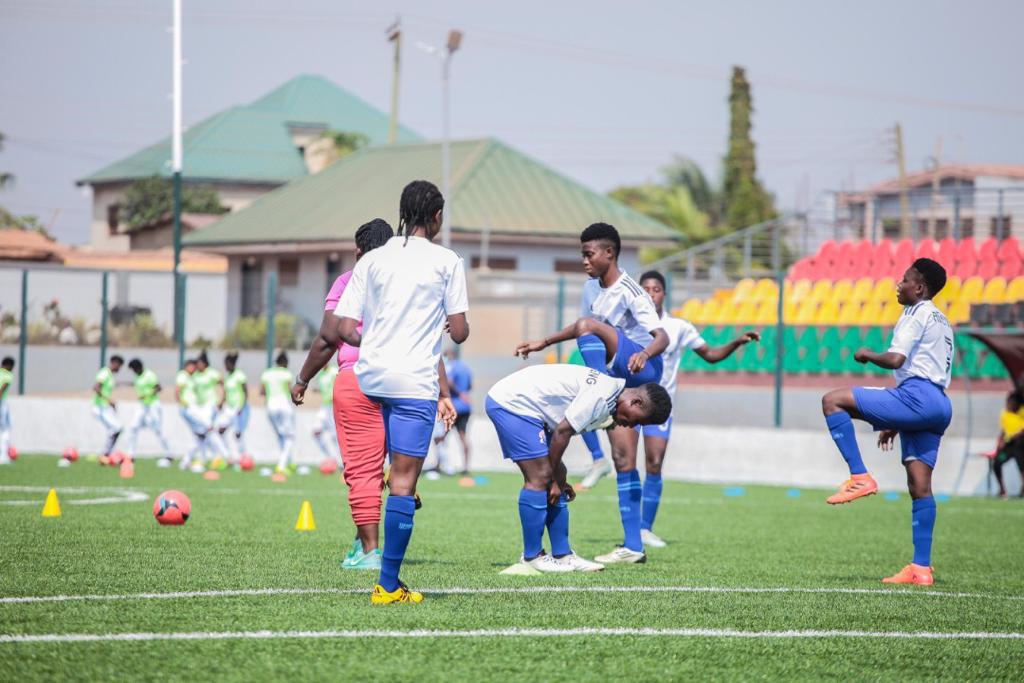 Berry Ladies beat Immigration Ladies 3-2 in their week one fixture  of the National Women's Premier League at the Madina Astro Turf on January 16, 2021.
Two goals from substitute Eugenia Tetteh and Nina Norshie were enough to give Berry Ladies all three points.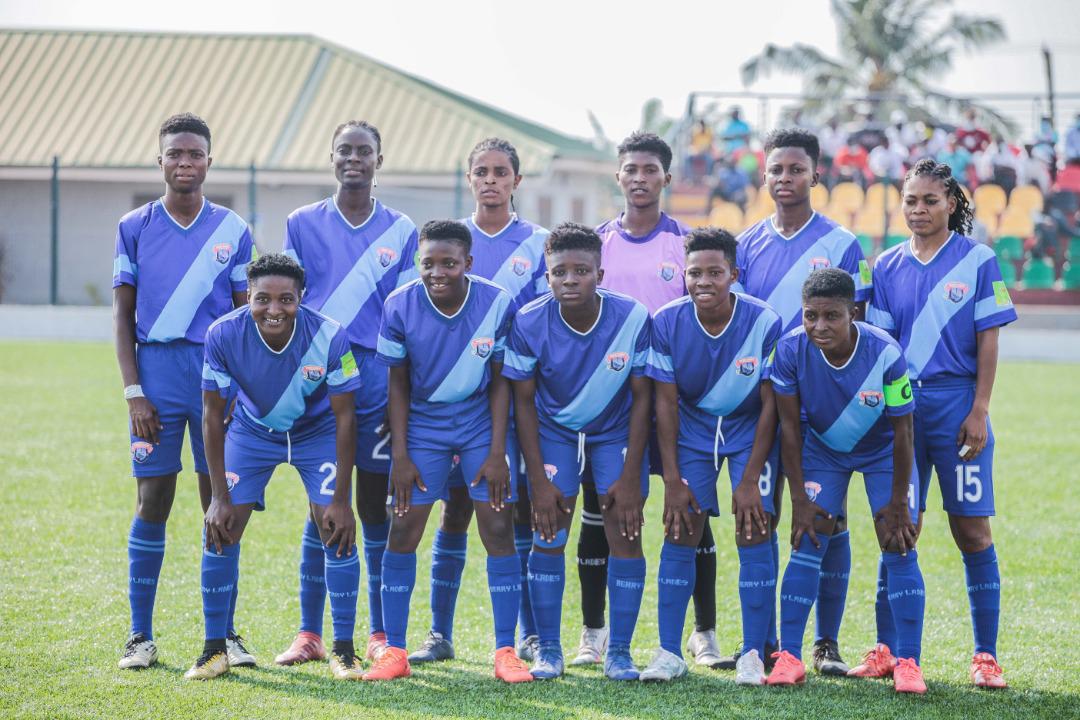 The game started with high intensity and Berry Ladies piled pressure on Immigration Ladies.
That pressure paid off for Berry Ladies in the 10th minute as they went ahead through Defender Nina Norshie.
The defender placed a beautiful shot in the top right corner of the Immigration post and that made it 1-0.
After the goal, Immigration Ladies upped their game a bit as they creating some decent chances but failed to make it count.
Berry Ladies almost added a second goal in the 40th minute after some good team play but the ball went just metres off the post.
Berry Ladies were determined to go into the break with the lead and defended well as Immigration threw everything at them but the first half ended 1-0.
After the recess, Coach Joseph Badger of Immigration Ladies appeared to have done a good team talk as Francisca Asabea scored to make it 1-1 in the 55th minute.
With the game level, Berry Ladies coach, Mercy Tagoe showed her determination to secure all three points and brought on striker Eugenia Tetteh for Thelma Baffour Attuah.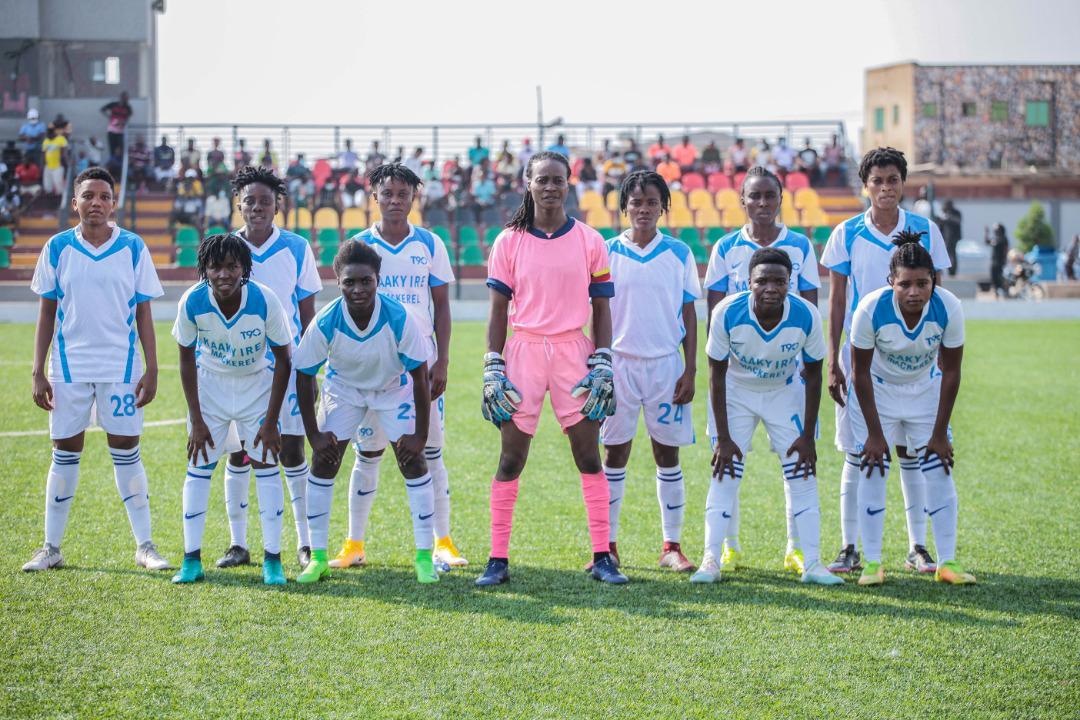 That substitution paid off immediately as Eugenia quickly registered her name on the scored sheet with a neat finish in the 66th minute to make it 2-1 to Berry Ladies.
Mercy Tagoe again made another substitution as she introduced Ernestine Tetteh in place of Rashida Ibrahim in the 67th minute.
Coach Joseph Badger was now chasing the game and also brought on Doreen Graham for Francisca Asabea in the 72nd minute and Rumanatu Tahiru for Patience Narh in the 79th minute.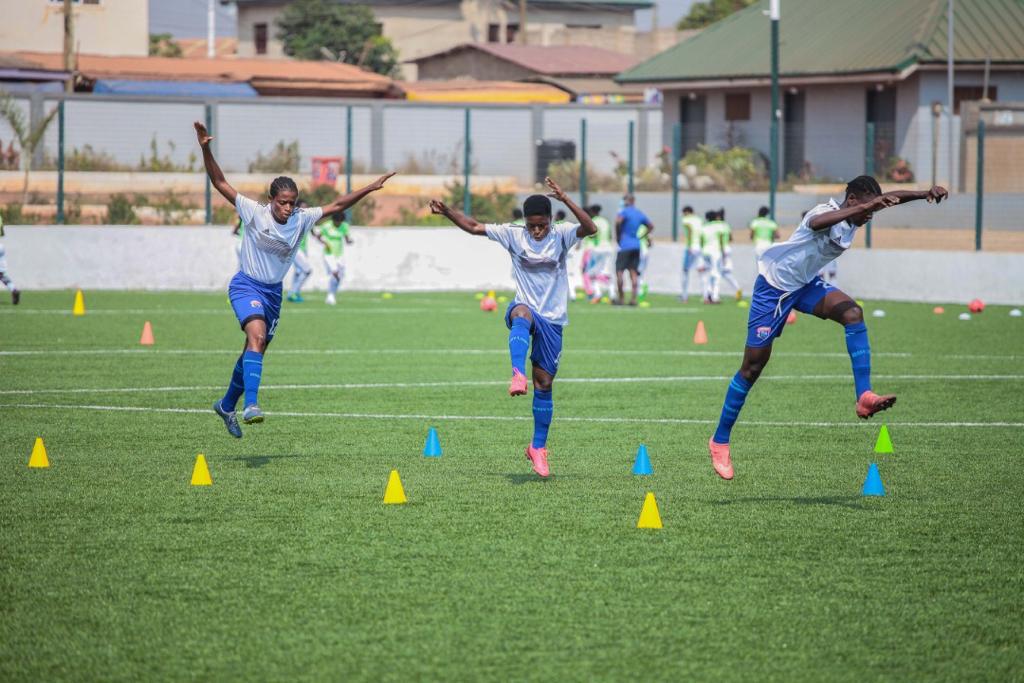 The tempo of the game at this point was quite slow as players of both teams looked a bit tired.
Rumanatu Tahiru took advantage of the situation and drew Immigration Ladies level in the 85th minute.
At this stage the game looked like it was heading for a 2-2 draw and Berry Ladies had two great opportunities in the space of two minutes to snatch all three points but flopped their lines.
They did not give up as they pushed and they grabbed the winner in the 88th minute.
Eugenia Tetteh picked the ball far away from the Immigration Ladies goal, there was no danger at that point but she surprised Immigration Ladies as she unleashed a powerful long range shot to score which made it 3-2 to Berry Ladies.
At this stage all things looked positive for Berry Ladies and the referee added 3 minutes but Berry Ladies defended their lines well and won the match 3-2.
Monica Adai of Berry Ladies was adjudged Player of the Match.