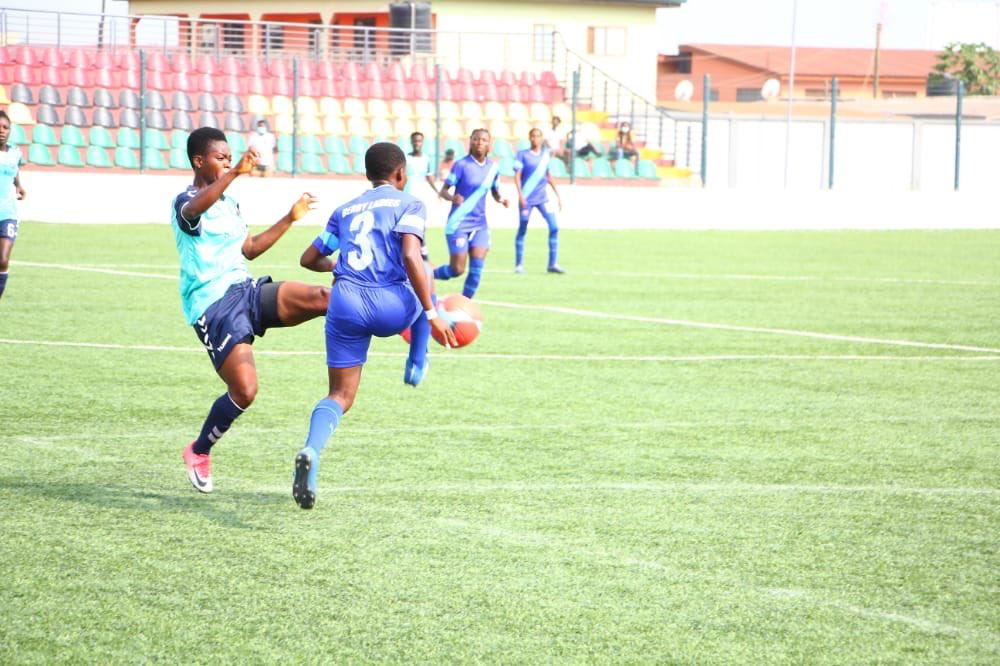 The Malta Guinness Women's Premier League takes another turn this weekend as the competition enters Matchday six across League centres. LadyStrikers face another tough test when they play away to Thunder Queens at the Presbyterian Boys school Park at Legon.
The El Wak Sports Stadium will witness a tough test for Army Ladies who will host League leaders, Hasaacas Ladies who have had a perfect start to the season so far. Debutants Essiam Socrates will play host to Berry Ladies at the Mankessim Astro Turf.
Here are matches for Match week six in the Southern Zone.
POLICE LADIES VRS FAITH LADIES
After securing their first win of the season, Police Ladies will have their confidence boosted hosting Faith Ladies at home. The Service Ladies defeated 3-0 on the road to record their first win of the season – a result that would do their confidence at lot of good going into Matchday six. Faith Ladies fell 2-1 to debutants Essiam Socrates at the McDan La Town Park. The service ladies will look to turn their season around after their impressive away performance against Ladystrikers whilst Faith Ladies who lie second in the table hope to bounce back to cement their place in the League table.
RIDGE CITY VRS SOCCER INTELLECTUALS.
Ridge City are yet to win a game after picking up only two points in their first five matches of the season. The newbies lost 4-0 to Hasaacas Ladies to complicate their situation following their promotion into the elite level this season. Soccer Intellectuals haven't had a good start to the season either. They are on four points and lost at home to Thunder Queens last weekend. The match against Soccer Intellectuals is scheduled for the Madina Astro Turf on Saturday.
ESSIAM SOCRATES VRS BERRY LADIES
Fresh from their away win against Faith Ladies, newcomers Essiam Socrates would entertain Berry Ladies at the Mankessim Astro Turf. Berry Ladies played a pulsating 1:1 draw at home with Army Ladies – a result that didn't come as a surprise to many due to their current inconsistencies in the League. Essiam Socrates have recorded two wins away from home and this fixture presents them a good opportunity to break the deadlock at home. Berry Ladies have won one match away from home since the commencement of the League and will give their host a good run for the maximum points.
ARMY LADIES' VS HASAACAS LADIES
Army Ladies will clash with League leaders Hasaacas Ladies at the El wak sports stadium in an uncompromising encounter. This will be Army Ladies' third game at home having stayed unbeaten on home soil. Hasaacas Ladies are flying high in the season having won all their matches away from home and have scored 7 of their goals on the road. Hasaacas Ladies scored Army Ladies 4:1 in their last encounter but the Military side are bent on a revenge against the former Champions.
THUNDER QUEENS VS LADYSTRIKERS
Thunder Queens will welcome struggling Ladystrikers to the Presbyterian Boys school Park at Legon in a battle of two uninspiring sides. Four points separate the two sides with Thunder Queens lying in in 4th place with 8 points while LadyStrikers are second from bottom with 4 points. Having won two matches, drawn two and lost one, the host aim to capitalise on Ladystrikers' unimpressive form to snatch the maximum points.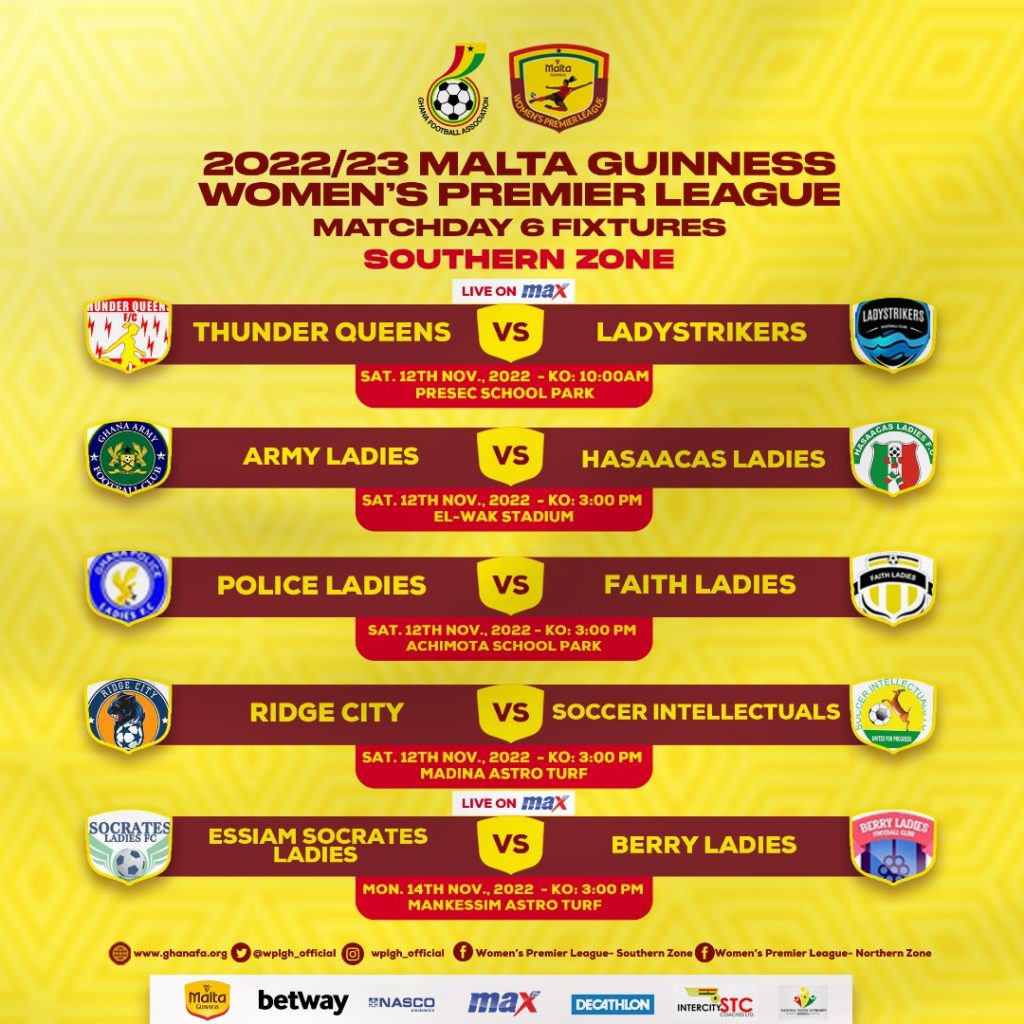 GFA COMMUNICATIONS