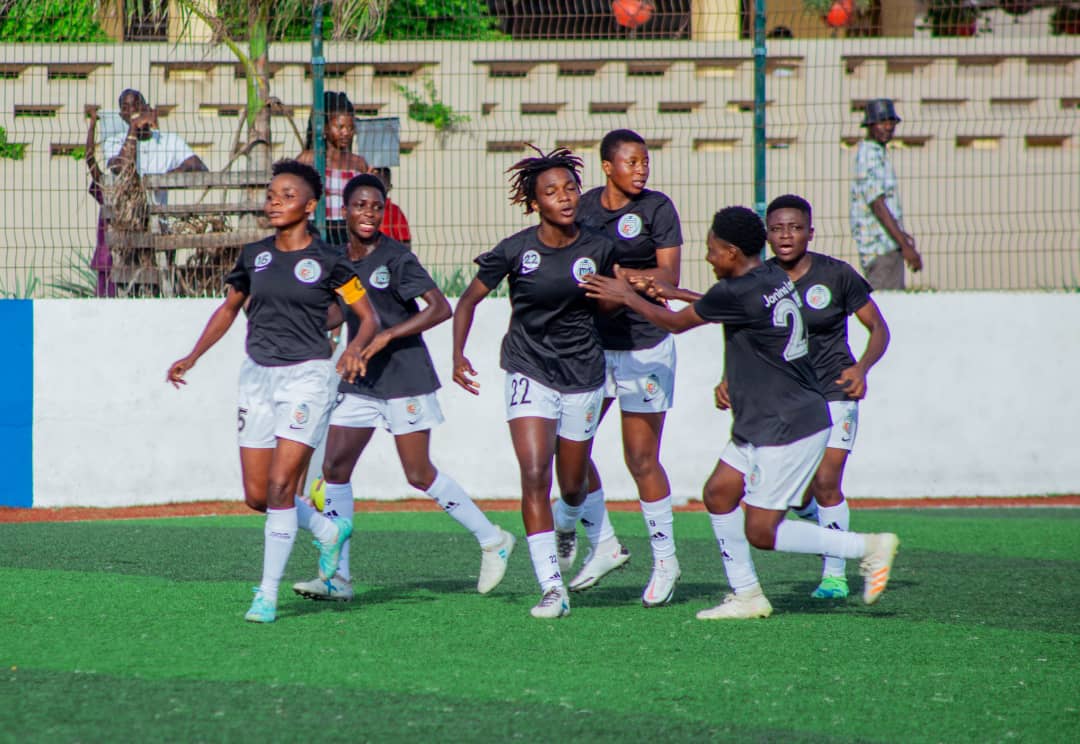 Kumasi Sports Academy and Sea Lions have made a quick return to the elite level - having suffered relegation last season. KUSA were to the second tier in the Northern Zone while Sea Lions dropped out in the Southern Zone.
Both teams are back in the League following a brilliant performance in the recently held Regional Women's Championship playoffs in Kumasi and Kyebi respectively.
Kumasi Sports Academy finished behind Techiman based Fosu Royal Ladies to qualify for next seasons Malta Guinness Women's Premier League whiles Sea Lions came second in the Southern Zone.
The Zone will also welcome Greater Accra champions Jonina Ladies after picking one of the two Premier League slots in the Southern Zone.
The 2023/24 Malta Guinness Premier League will kick off in October. Find the promoted clubs in the attached file;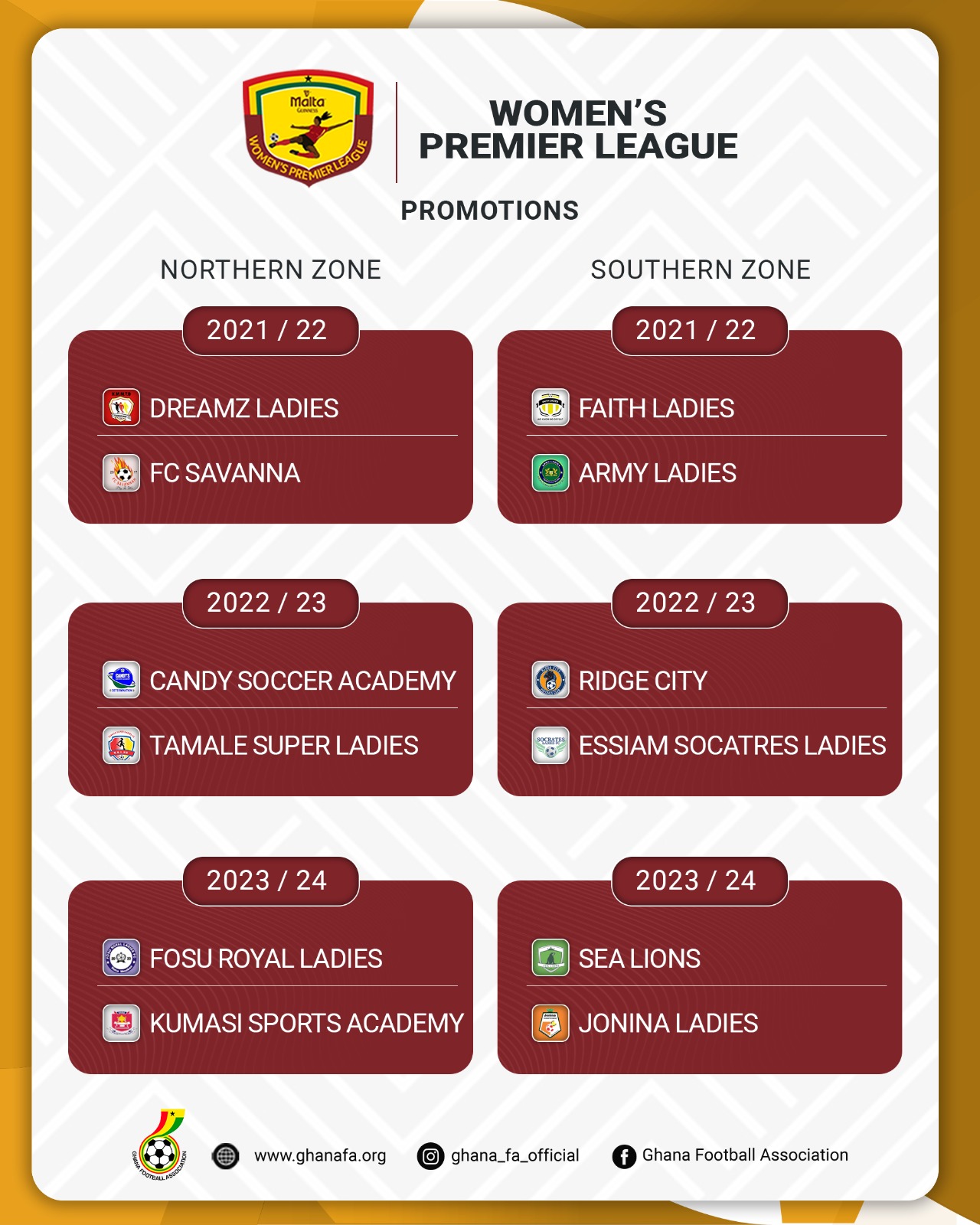 GFA COMMUNICATIONS