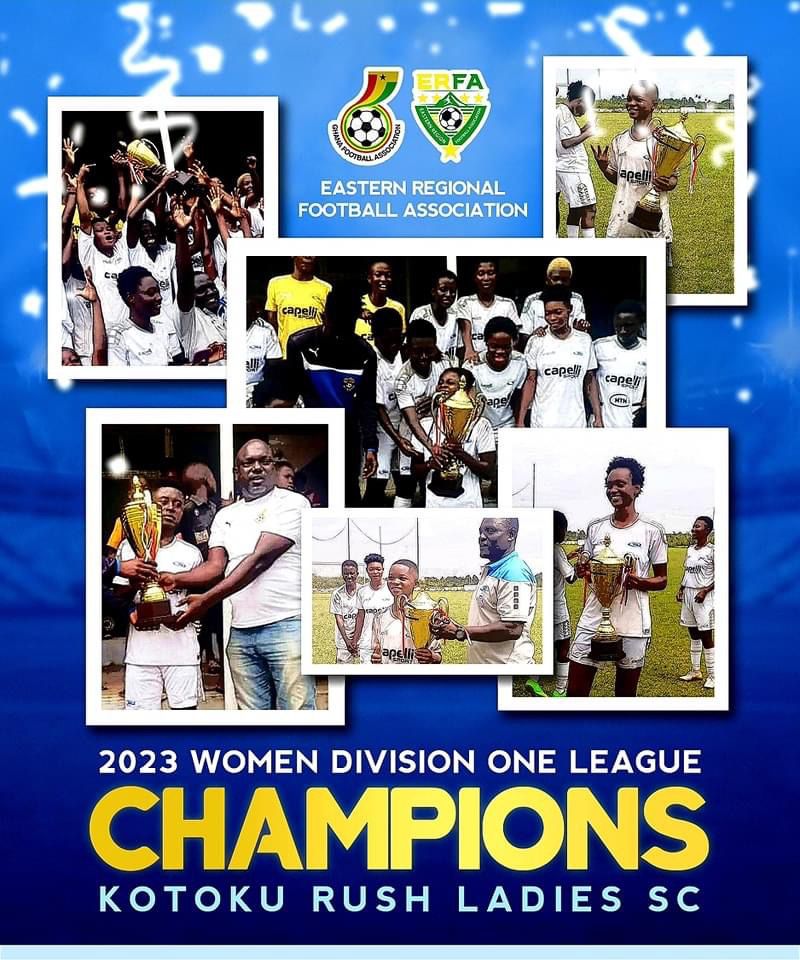 Kotoku Rush Ladies are Eastern Regional Women's Division One League Champions.
The Akyem Oda based side shrugged off competition from the likes of Valued Girls and Rootz Sistaz to win the Regional championship.
Kotoku Rush Ladies will represent the Eastern Region in the Zonal championship playoff which is scheduled for mid-July.
GFA COMMUNICATIONS