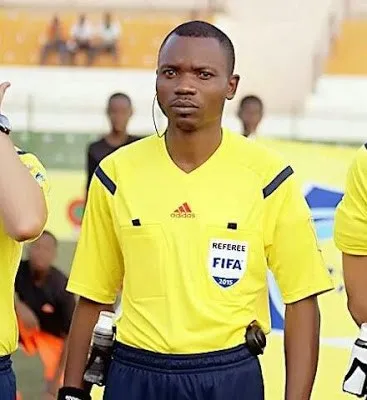 Jean-Jacques Ngambo Ndala from DR Congo has been appointed as referee for the 2023 Africa Cup of Nations qualifier between Ghana and Angola.
The 35-year old will be assisted by Olivier Kabene Safari – DR Congo (Assistant I), Nabina Blaise Sebutu – DR Congo (Assistant II), Malala Kabanga Yannick – DR Congo (Fourth Official).
Sanusi Mohammed from Nigeria is the Match Commissioner as Latré-Kayi Edzona LawsonHogban from Togo plays the role of Referee Assessor.
The match is scheduled for the Baba Yara Sports stadium in Kumasi on Thursday, March 23, 2023 at 16H00.
GFA COMMUNICATIONS