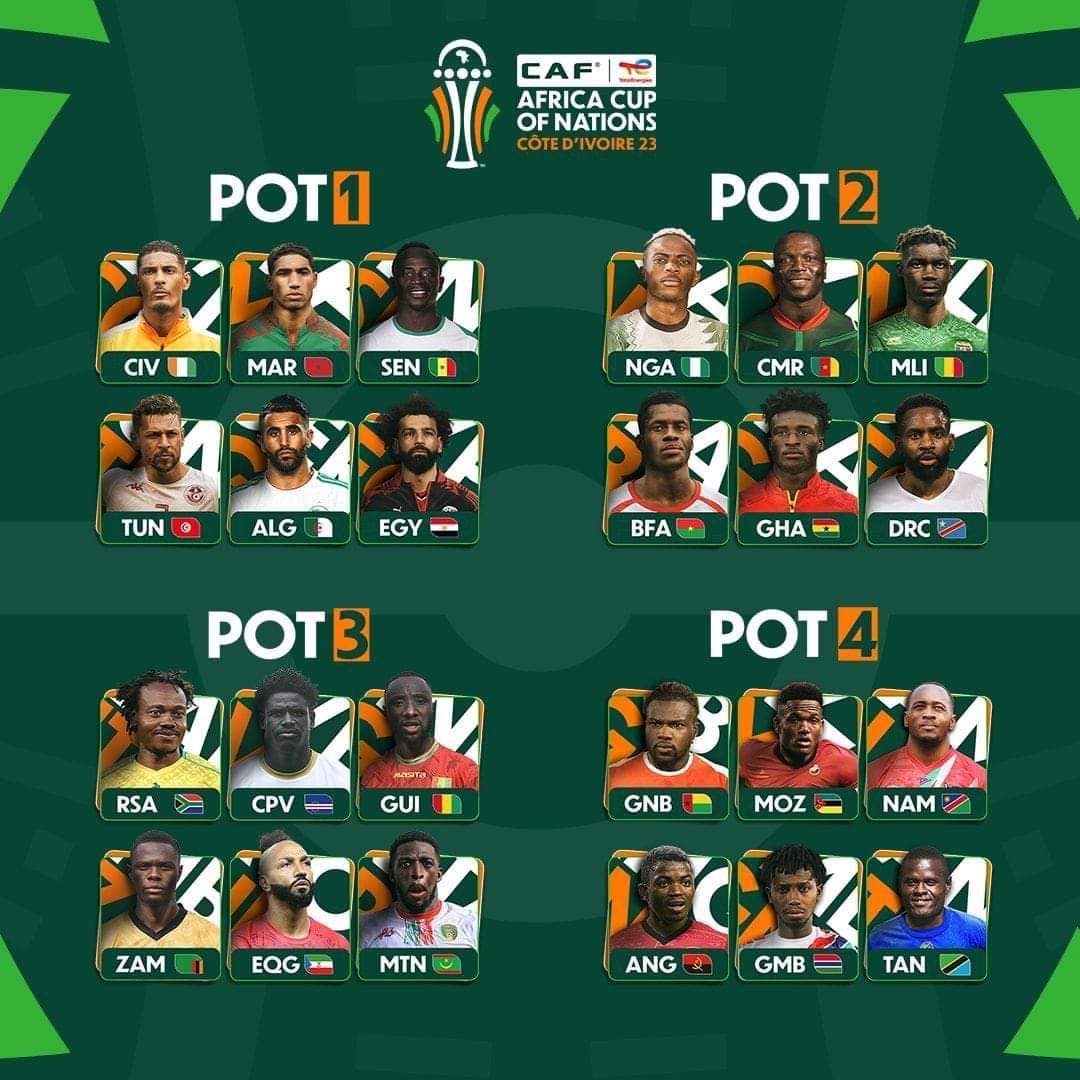 Ghana has been placed in Pot 2 for the 2023 AFCON Group Stage draw scheduled for Abidjan on Thursday, October 12,2023.
Pot 2 also includes Nigeria, Cameroon, Mali, Democratic Republic of Congo and Burkina Faso.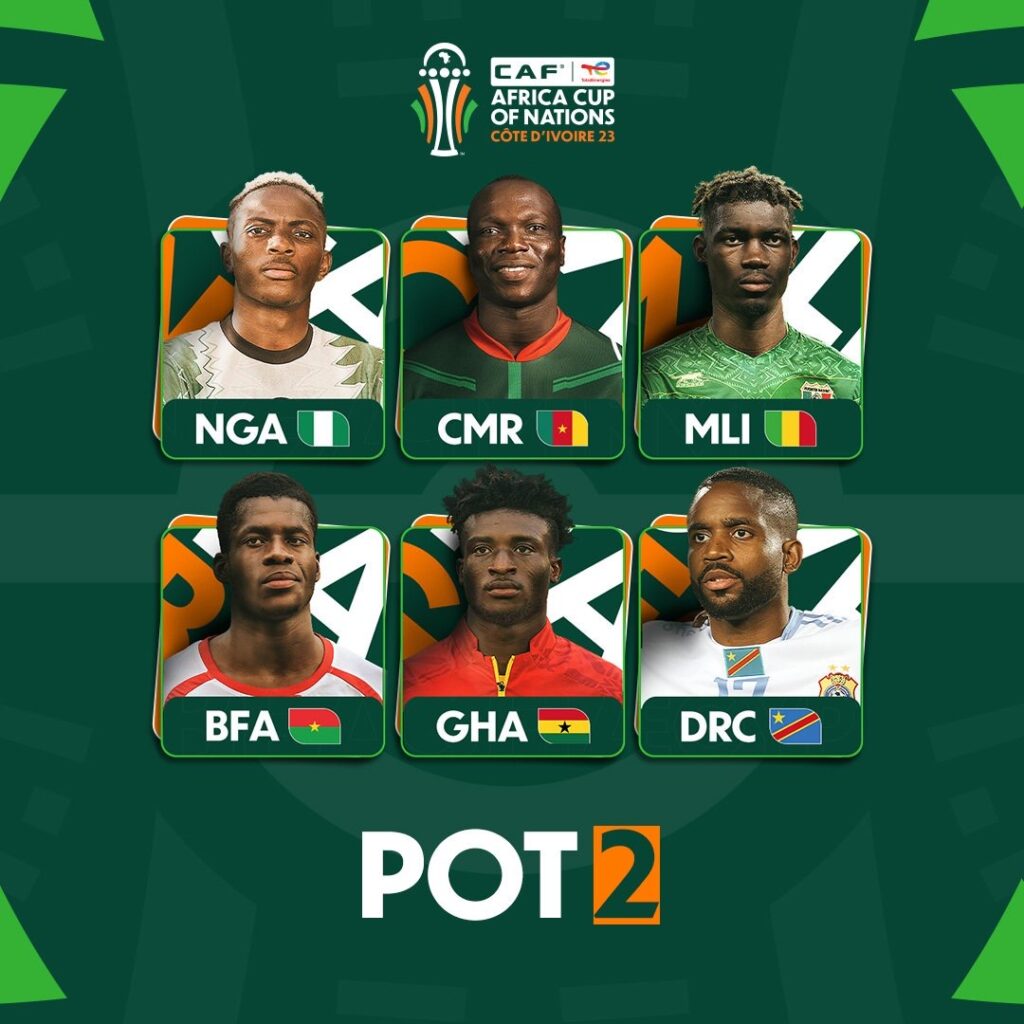 Hosts Côte D'Ivoire are in Pot 1 alongside Morocco, Senegal, Tunisia, Algeria and Egypt.
In Pot 3, South Africa is joined by Cape Verde, Guinea, Zambia, Equatorial Guinea and Mauritania while Mozambique, Namibia,Angola, Gambia, Tanzania and Guinea Bissau make up Pot 4.
The 24 teams will be drawn into six groups of four from Group A to F with a team coming from each of the Pots.
The 2023 AFCON will be staged from January 13 - February 11,2024 in Côte D'Ivoire.