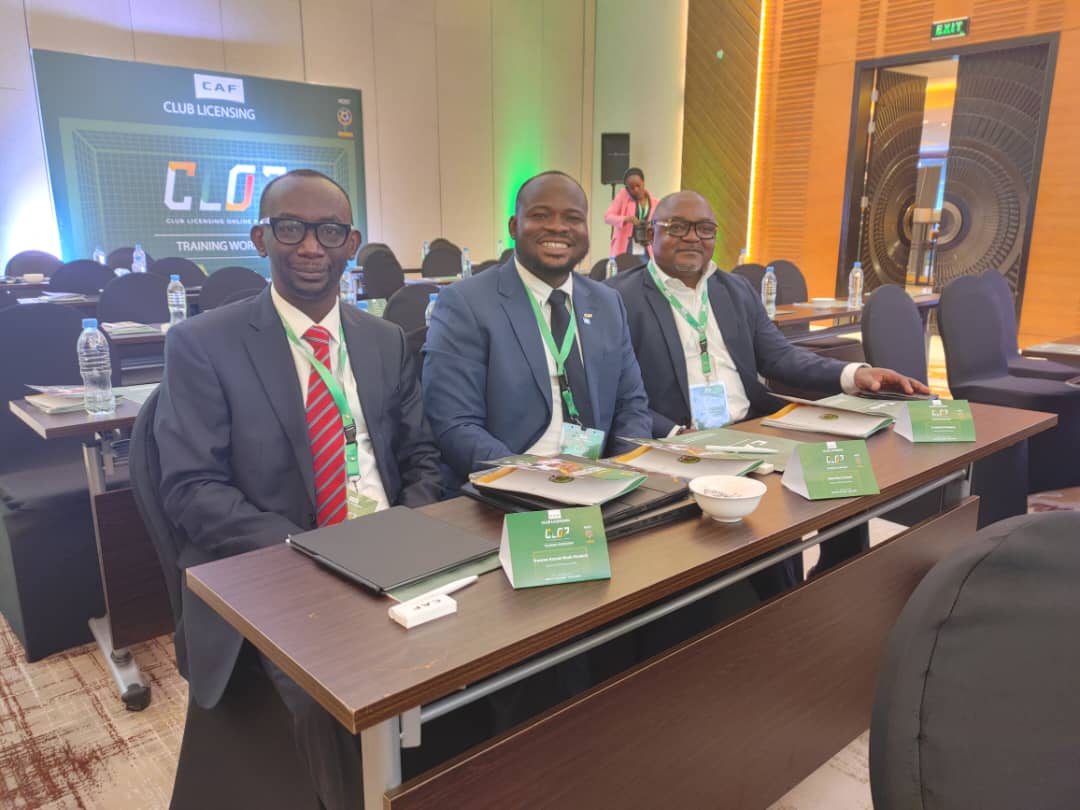 The Ghana Football Association's Club Licensing Administration represented by the Club Licensing Manager Julius Ben Emunah, Chairman of the Club Licensing Committee(FIB), Dr. Kwame Baah-Nuakoh and a member of the Club Licensing Appeals Committee(AB), Frederick Frimpong (Esq.) are currently in Dar Es Salaam, Tanzania, for the CAF Club Licensing Online Platform (CLOP) regional workshop.
The event is taking place in Tanzania together with 17 other English speaking Member Associations from Africa.
The CAF CLOP regional workshop aims to accelerate the implementation and use of the CLOP by the member associations and clubs, starting with the CAF Interclub competitions this year.
The CLOP platform is an online platform that was introduced at a pilot phase last year by CAF to have all the procedures of the licensing process in an online platform, just like the FIFA Connect and TMS.
In view of this CAF is currently inviting the Club Licensing Managers, Chairpersons of the First Instant Bodies and the Chairpersons of the Appeals Bodies of all Member Associations for group regional workshops for training on the use of the platform as all processes going forward shall go fully online from June 2023.
The current workshop is the third in its series after earlier ones held in Tunisia and Benin at the beginning of the month.
The 4 days workshop scheduled from Monday, May 22 - Thursday, May 25, shall focus on orientational sessions for the new club licensing regulations 2022 and the full usage of the Club Licensing Online Platform.
GFA COMMUNICATIONS