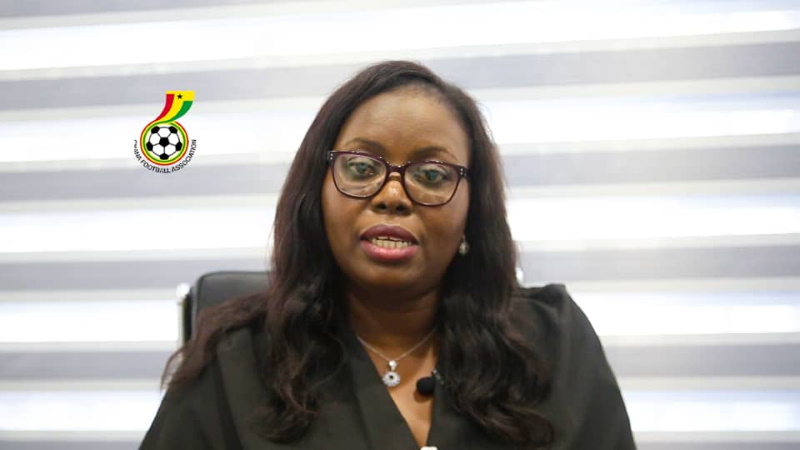 The Ghana Football Association, its Women's Premier League Management Committee (WPLMC) and all Women's football clubs in Ghana have sent sporting compliments, best wishes and goodwill messages to Hasaacas Ladies FC as the Ghanaian and WAFU B champions begin their quest to conquer Africa.
Hasaacas Ladies FC are representing WAFA B and Ghana at the inaugural CAF Women's Champions League in Cairo and will play their first match Friday evening.
"Having achieved a rare double feat in the 2021 season and going on to conquer the West Africa Football Union (WAFU) Zone B, there is no doubt that you are capable of extending your dominance to the entire continent.
The WPLMC, on behalf of the GFA and all Women's football clubs, believes that you have what it takes technically and both in experience and exposure to go all the way and is thus backing you to give it your best shot", the message stated.
"All eight teams contesting are Champions in their own right, but remember, to be the best you will have to beat the toughest opposition and you have what it takes to achieve that.
Remember that in Cairo, you are not only chasing your individual dreams and collective aspirations, but you represent the hope of the entire nation.
Your achievement will be a reflection of women's football in Ghana and by extension, WAFU Zone B, which you deservedly and proudly represent in Cairo".
"That is why you have the WPLMC and the GFA's unflinching support all through the competition.
As you play, play tough but fair, knowing that the entire football family in Ghana will be praying to back you to attain the ultimate aim of returning home with the coveted trophy. Good luck"
GFA COMMUNICATIONS