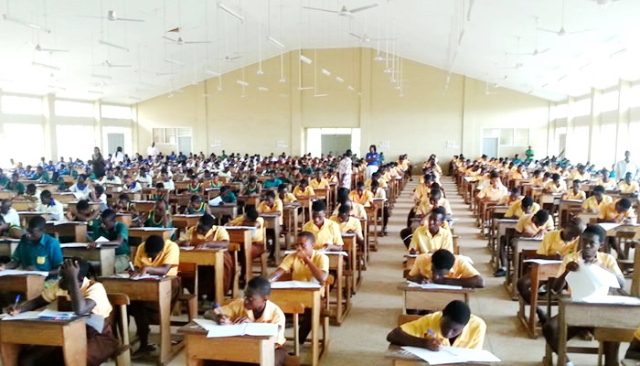 The Ghana Football Association (GFA) expresses our best wishes to all final year students of Junior High Schools and Senior High Schools writing their Basic Education Certificate Examinations (BECE) and West African Senior High School Certificate Examinations (WASSCE) this month.
Over Six Hundred Thousand Junior High School final year students across the country are currently writing their Examination while close to Four Hundred and fifty Thousand Senior High School final year students are also sitting for their WASSCE Examinations.
A section of these final year students are Colts and amateur footballers and it is for this reason that we are urging them to believe in their dreams and chase them now.
''We would like to wish the young lads all the best in their Examination beginning from Monday, August 7, 2023'' President Simeon-Okraku told ghanafa.org.
''Some of these boys and girls represent the football community and so it's not out of place to wish them the very best in times like this''.
''As an Association, we are excited about the progress they have made and we can only wish them well and urge them not to give up on their dreams of reaching greater heights in life'' President Simeon-Okraku added.
While Junior High School final year students are sitting for their BECE this week, final year students of Senior High Schools begun their exams on July 31 - running until the end on September 2023.
GFA COMMUNICATIONS