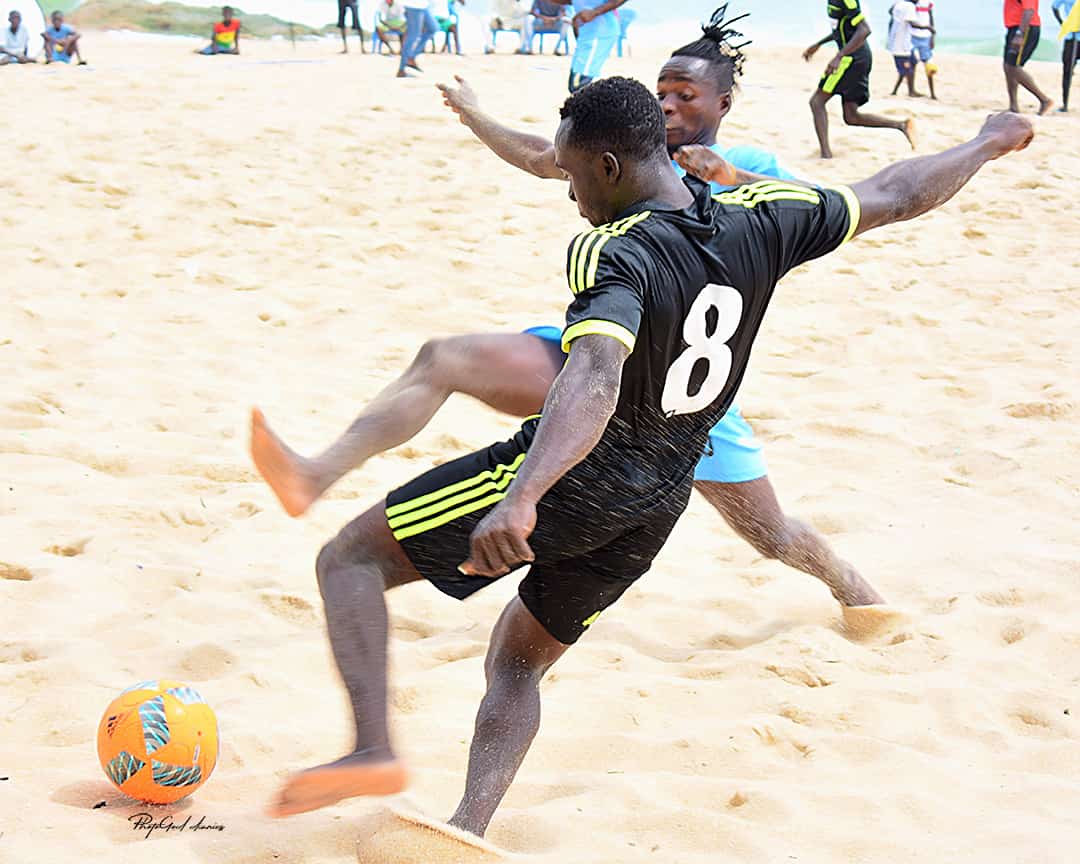 The Ghana Football Association will on Tuesday October 6 organize a FIFA Connect training for all registered Beach Soccer clubs.
The training seminar which will be held at the Conference room of the GFA Secretariat is expected to begin at 9:30am.
Each Club is expected to be represented by a registration officer who has at least appreciable knowledge in IT.
Clubs are kindly informed that, should your representative fail to attend this meeting you would have to pay an amount of GHc500 for your representative to be trained by the GFA.
Below is the full list of Registered beach soccer clubs:
NO
Region Name
Organisation Name
1
CENTRAL REGION
CHEETAH BEACH SOCCER CLUB
2
CENTRAL REGION
SENYA SHARKS BEACH SOCCER CLUB
3
CENTRAL REGION
WINNEBA GIANTS BEACH SOCCER CLUB
4
GREATER ACCRA REGION
ADA ASSURANCE BEACH SOCCER CLUB
5
GREATER ACCRA REGION
AFRICAN ANGELS BSC
6
GREATER ACCRA REGION
DANSOMAN BEACH SOCCER CLUB
7
GREATER ACCRA REGION
LAYOCA BEACH SOCCER CLUB
8
GREATER ACCRA REGION
NUNGUA BEACH SOCCER CLUB
9
GREATER ACCRA REGION
SEA SHARKS BEACH SOCCER CLUB
10
GREATER ACCRA REGION
SENYA SHARKS BEACH SOCCER CLUB
11
GREATER ACCRA REGION
TEMA UNITED BEACH SOCCER CLUB
12
VOLTA REGION
KEDZI MIRACLE BEACH
13
VOLTA REGION
KEDZI-HAVEDZI MIGHTY WARRIORS BSC
14
VOLTA REGION
OCEAN STARS TEGBI BEACH SOCCER LIMITED
15
VOLTA REGION
SUNSET SPOTS - KETA
16
VOLTA REGION
VODZA IRON BREAKERS SPORTING CLUB
17
WESTERN REGION
KESE-WO-KAN BEACH SOCCER CLUB
18
WESTERN REGION
JOMORO SEA FIGHTERS
19
 WESTERN REGION
WHITE SHELLS BEACH SOCCER
20
WESTERN REGION
OCEAN STARS BEACH SOCCER CLUB
GFA COMMUNICATIONS