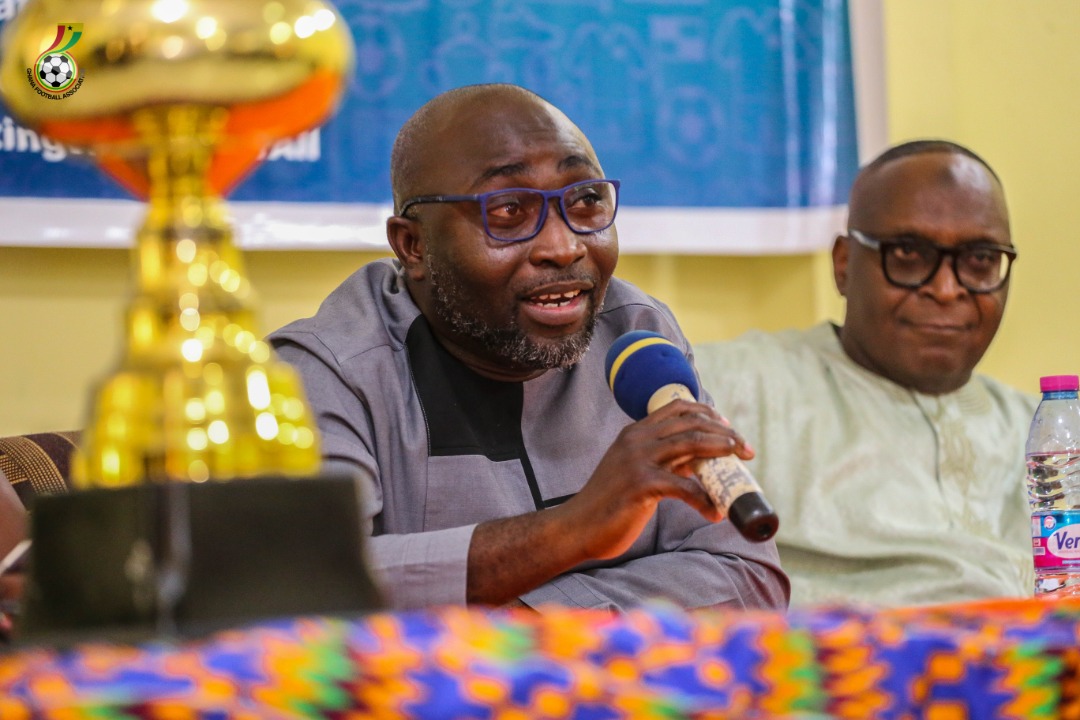 The Ghana Football Association (GFA) has reaffirmed its commitment to support women's football development in the country.
This was disclosed during Tuesday's Women's FA Cup Round of 32 draw in Accra.
Speaking at the event, Chief Scribe of the FA Prosper Harrison Addo assured that GFA is committed to the growth of the game.
"The FA will continue to provide support for women's football and this is evident on various social media platforms like Twitter, Facebook and the FA website where women football is dominating.
"On the international scene, the Maidens have started their FIFA U-17 Women's World Cup campaign, the Black Princesses are in Morocco and the Black Queens are in Turkey. The agenda is to take women's football to the apex in terms of development."
He seized the opportunity to call for support from corporate Ghana and other state institutions to come on board.
"The FA Cup is a known competition and we will ensure that the field is levelled for all participating clubs so that on a good day you play your best and win. The FA's doors are open to corporate institutions, government and individuals to support women football but until that support comes the Ghana Football Association will raise the necessary resources to support the women's game."
Mr Addo then announced the packages for the entire FA Cup competition, reiterating that it is only a form of support but the Football Association is open to any form of support from corporate entities during the competition.
At the Round of the 32 stage, the FA will support all the 32 participating clubs with some incentives not limited to only cash but MTN credits.
Away team will receive GH¢1,200 while the home teams take GH¢1000.
At the round of 16, the GFA has decided to top it up to GH¢1,800 for away teams and GH¢1,500 for the home sides.
The quarterfinals will attract GH¢2,300 for travelling teams and GH¢2000 for home teams.
A support of GH¢2,500 will be given to all four clubs participating in the semifinals.
At the final stage, GH¢10,000 will be given to the two finalists to prepare for the epic final.
This year's Women's FA Cup champions will take home GH¢30,000 and the runner-up will receive GH¢10,000.
The 2019/20 Women's FA Cup final will be played as a curtain-raiser to the men's MTN FA Cup final on July 26. The venue us yet to be determined.
GFA COMMUNICATIONS