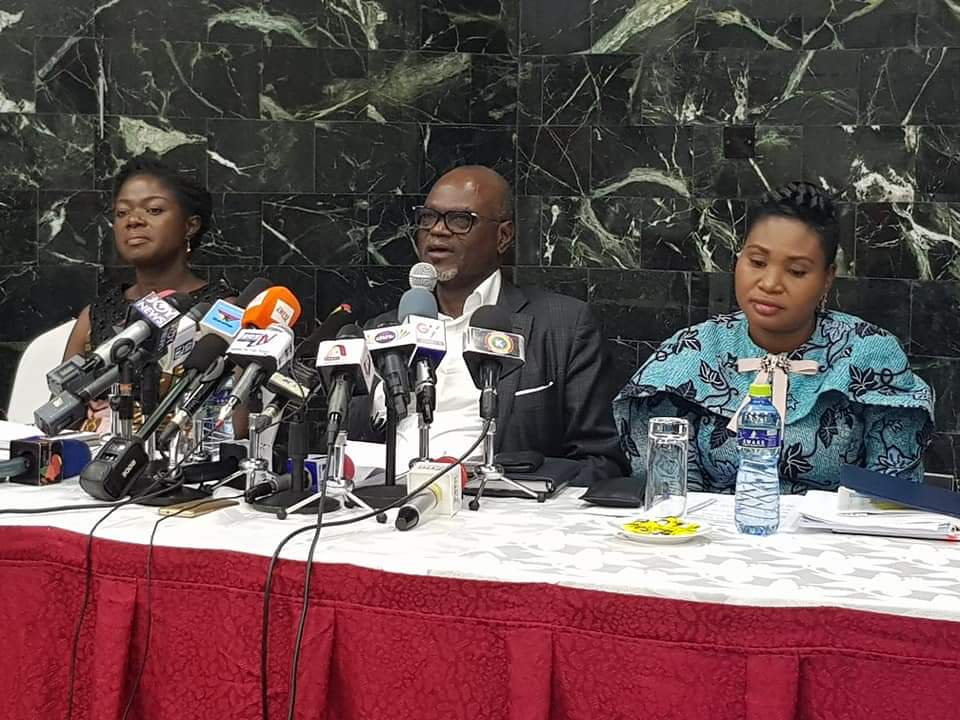 The Ghana Football Association Normalization Committee today held its maiden interaction with the media in Accra.
The event afforded both the Normalization Committee and the press an opportunity to interact extensively on the way forward for Ghana Football.
In his opening remarks ahead of the interactive session, the head of the Normalization Committee Dr Kofi Amoah reiterated the Committee's commitment to repose the confidence placed in them by FIFA and the government of Ghana.
Dr Amoah gave an update on activities of the Committee so far, such as meeting with some football stakeholders including Ghalca, Professional Footballers Association of Ghana (PFAG), etc.
He further hinted the Committee intends meeting more stakeholders in the coming days to interact with them and seek their views on the way forward towards achieving their mandate.
Other members of the Normalization Committee; Mr Duah Adonteng, Mrs Lucy Quist and Mrs Naa Odofoley Nortey were present and they also took turns to respond to questions from the media during the interactive session.