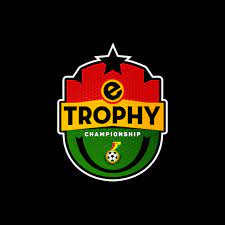 The second edition of the GFA etrophy Championship is just around the corner. A year ago, the GFA etrophy championship was inaugurated in May 2022 at the Alisa Hotel where the top players were selected to form the efootball national team known as the Black Asteroids.
Gamers willing to participate in the Championship will play the qualifier stages which commence on the 12th of August and the 19th of August 2023.
The qualifiers will be hosted in renowned game centers listed below: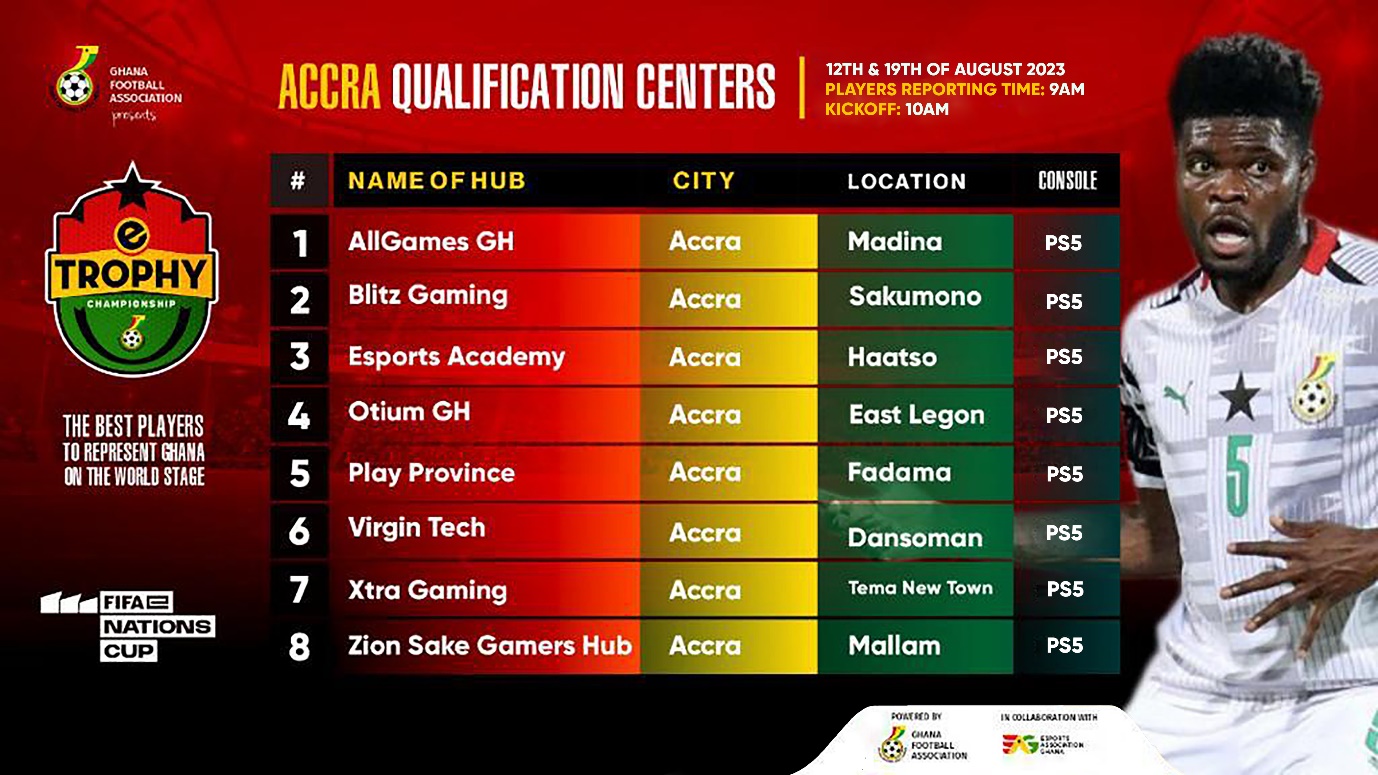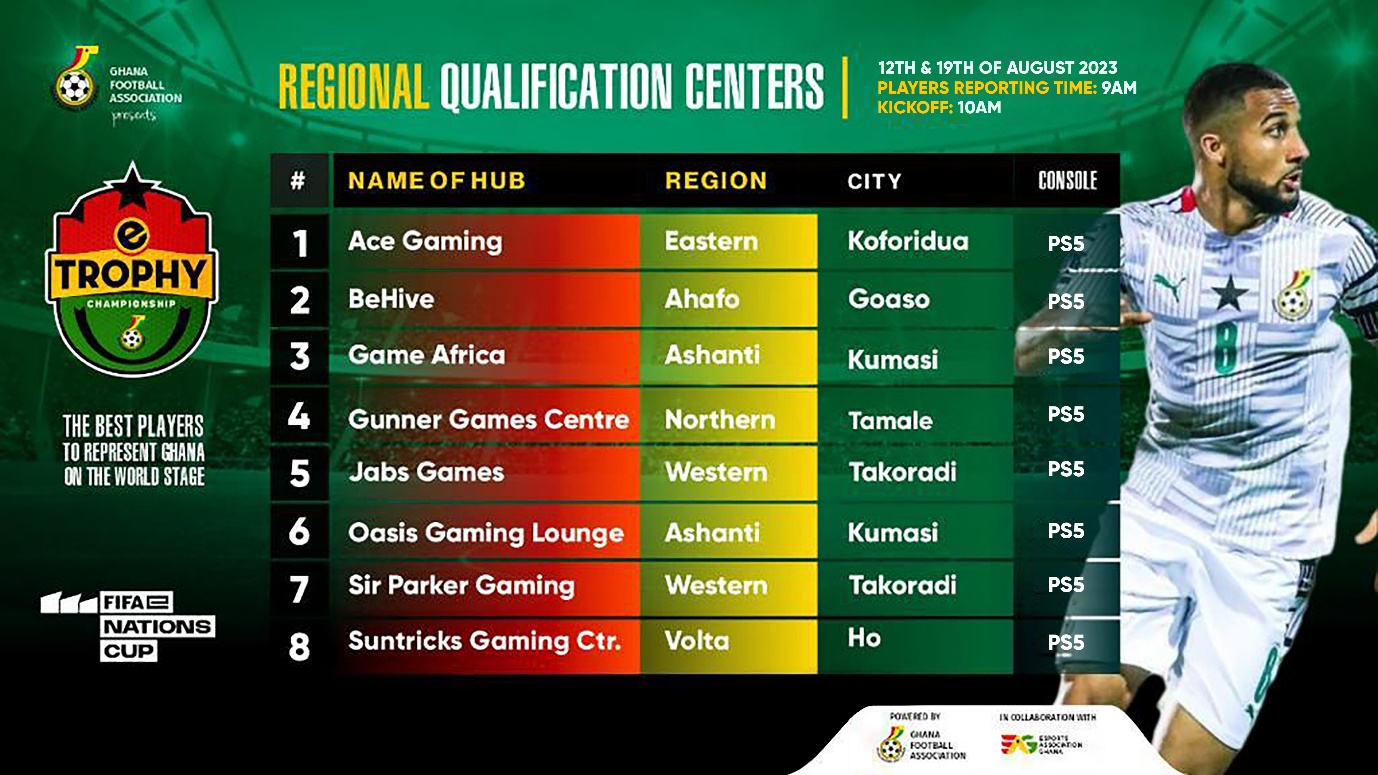 Click on the Link below or copy and paste in your browser address bar to register.
https://egtks.com/e/39159
This year's edition of the GFA etrophy championship will be played using FIFA Ultimate Team (FUT) game mode in FAFA 23 rather than the Kick-off mode we know. The format of the tournament will change from 1v1 to 2V2 to mirror the FIFA eNations Cup format. This will ease the process of getting the best players with good chemistry to join the efootball national team (Black Asteroids).
The date and location of the GFA etrophy Chamionship 2023 will be communicated in due course.
GFA COMMUNICATIONS