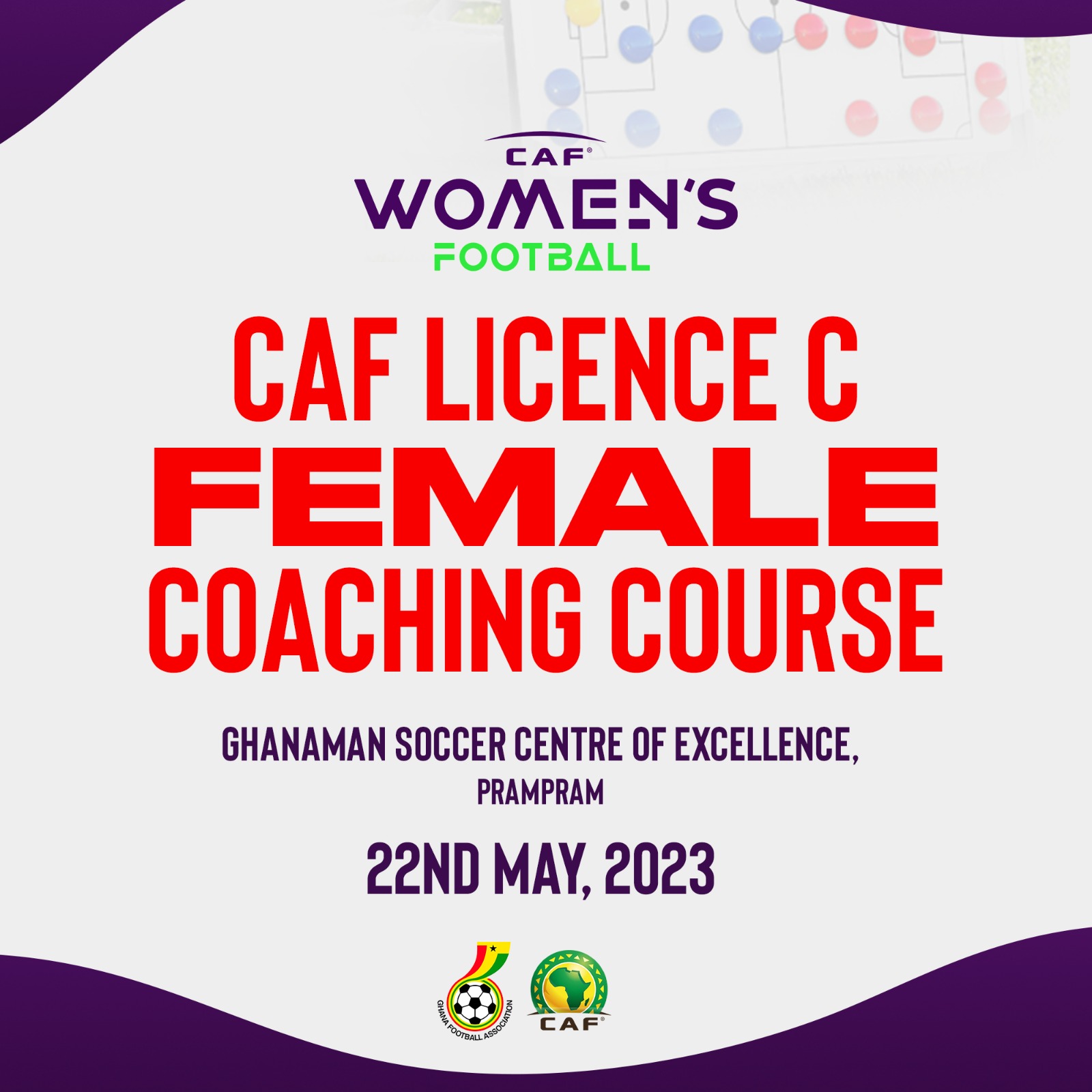 The Ghana Football Association, in collaboration with CAF, would organize a special License C Coaching Course for female coaches on Monday, May 22, 2023 at the Ghanaman Soccer Centre of Excellence, Prampram.
This is part of the two institutions' desire to increase the number of female coaches to close the gender gap demonstrated on the continent with regards to coaching.
The course is designed for female coaches who have already acquired the Basic Certificate in coaching (GFA License D) and have practised coaching.
Per the CAF convention, only 30 participants can be selected to participate in the course.
Participants must be able to read and write in the English language and must also have knowledge in the use of computer and coaching software applications.
The CAF Licence C course is in two (2) Modules, the first module is for ten (10) days after which the participants will go for thirty (30) days mandatory internship and report back for the second module.
Director of Coaching Education, Professor Joseph Kwame Mintah will lead the training with assistance and directives from Technical Director Bernhard Lippert and other GFA/CAF Instructors as well as the Head Coach of Black Queens, Nora Hauptle.
Administrative and logistics support will be provided by Administrative Manager Maxwell Caesar Kemeh.
The Ghana Football Association, through the Technical Directorate, has selected the 30 participants from its Licence D certificate holders to participate in this specialized course.
The selected participants will report to the Ghanaman Soccer Centre of Excellence, Prampram, on Sunday, May 21, 2023, at 4pm. Participant are to come with their laptops and training kits as the items are mandatory.
As promised by the GFA during the Women's Day celebrations, the course will be free of charge for the 30 women.
Attach is the Selected List.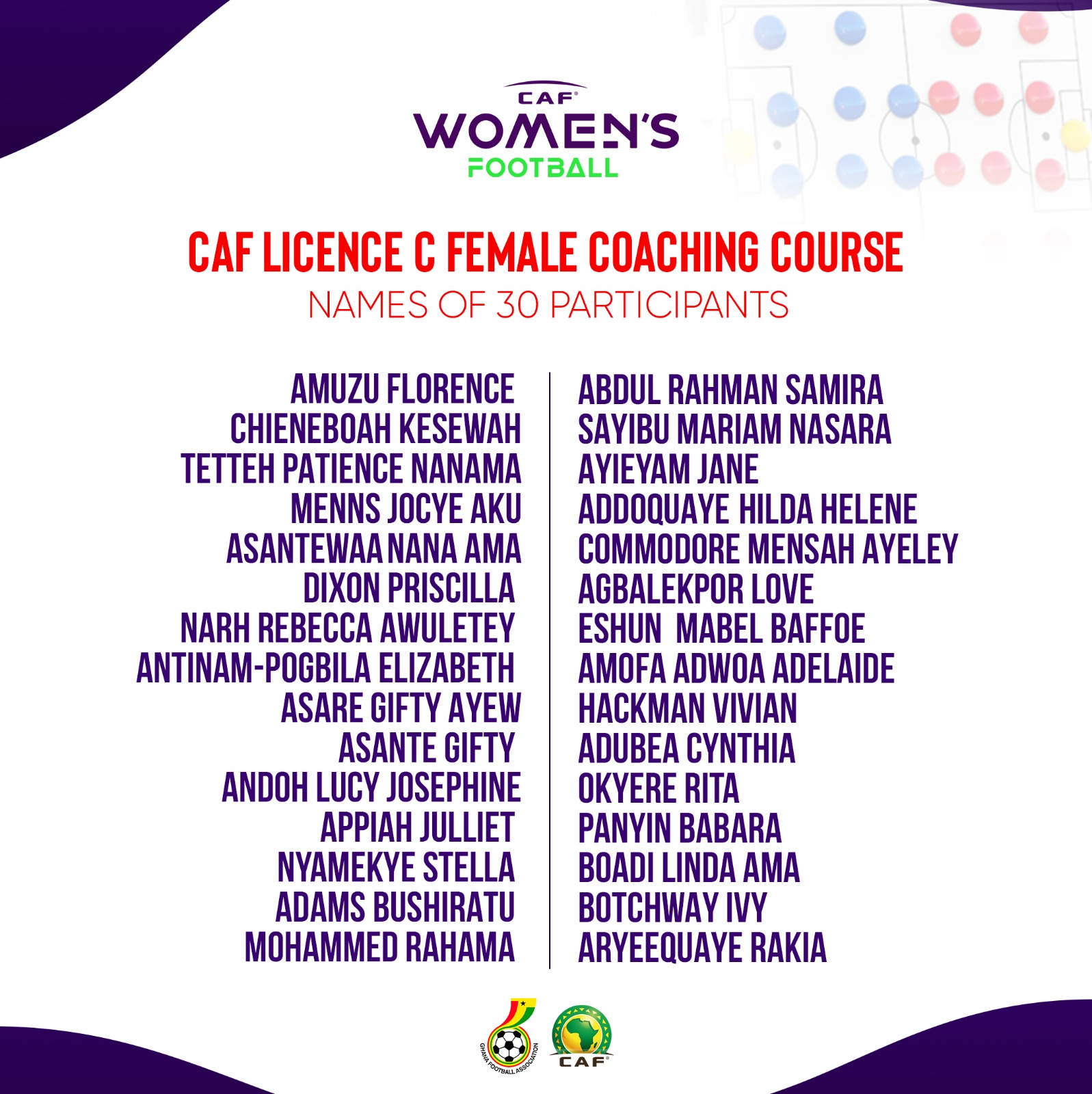 GFA COMMUNICATIONS