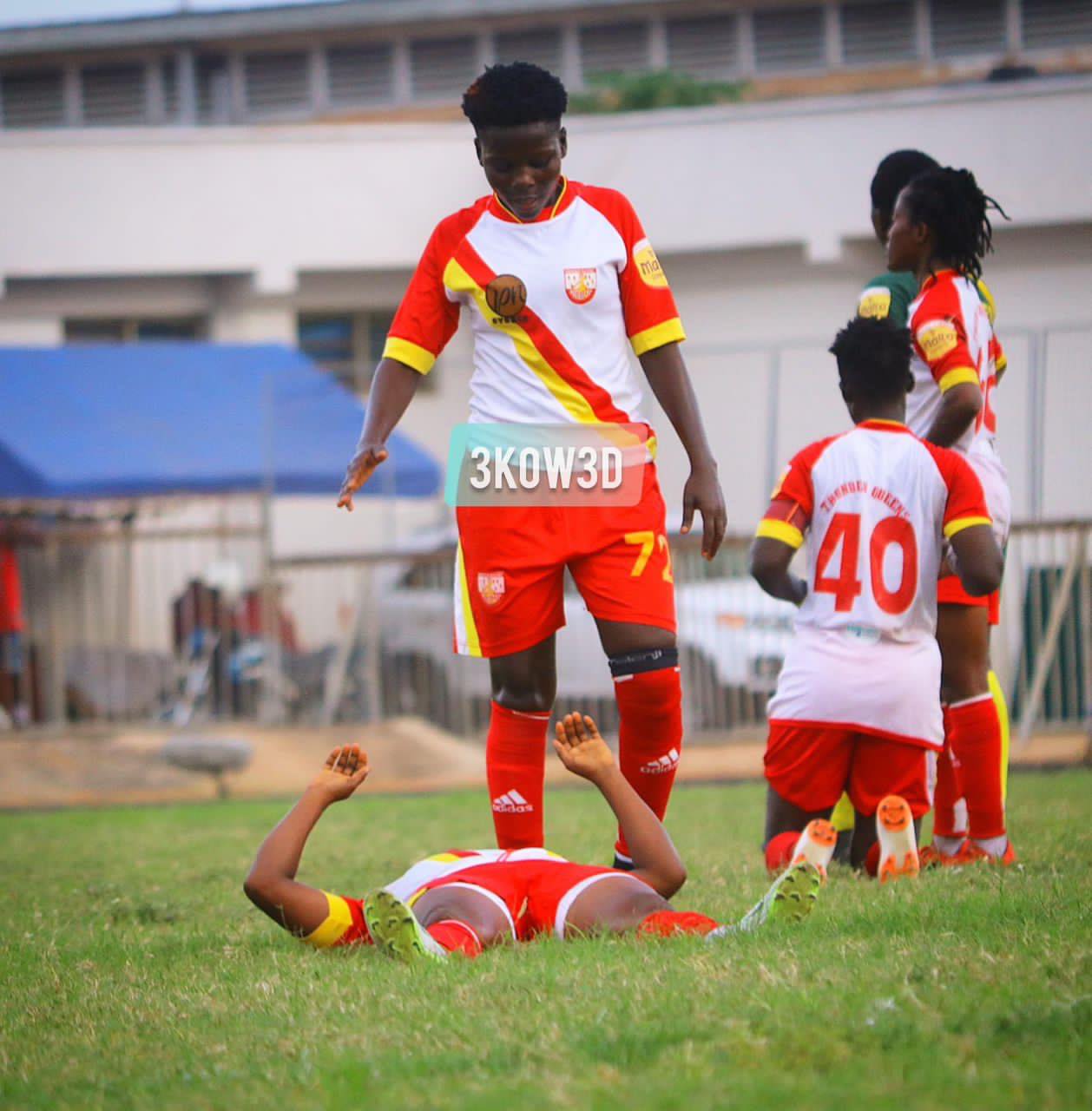 Two clubs each from the Northern and Southern Zones have been relegated to the lower tier Leagues after finishing in the bottom two at the end of the 2022/23 Malta Guinness Women's Premier League.
The four clubs include, Fabulous Ladies and Candy Soccer Academy for the Northern Zone whereas Ridge City Women's FC and Thunder Queens drop out of the list in the Southern Zone.
Fabulous Ladies, one of the oldest candidates in the league exited after placing 9th with 13 points while newbies Candy Soccer Academy could not stand the heat in the Zone having qualified from the lower tier only last season.
The Dormaa based side ended the season at the bottom of the table with 11 points.
Elsewhere in the Southern Zone, Thunder Queens battled until the final day but could not escape relegation - ending the season with 14 points. Debutants, Ridge City Women's FC who qualified from the Greater Accra Region found life difficult in the elite League as they finished the season without a single win - following 3 draws and 15 defeats.
The attached file confirms the list of relegated clubs in the last two seasons: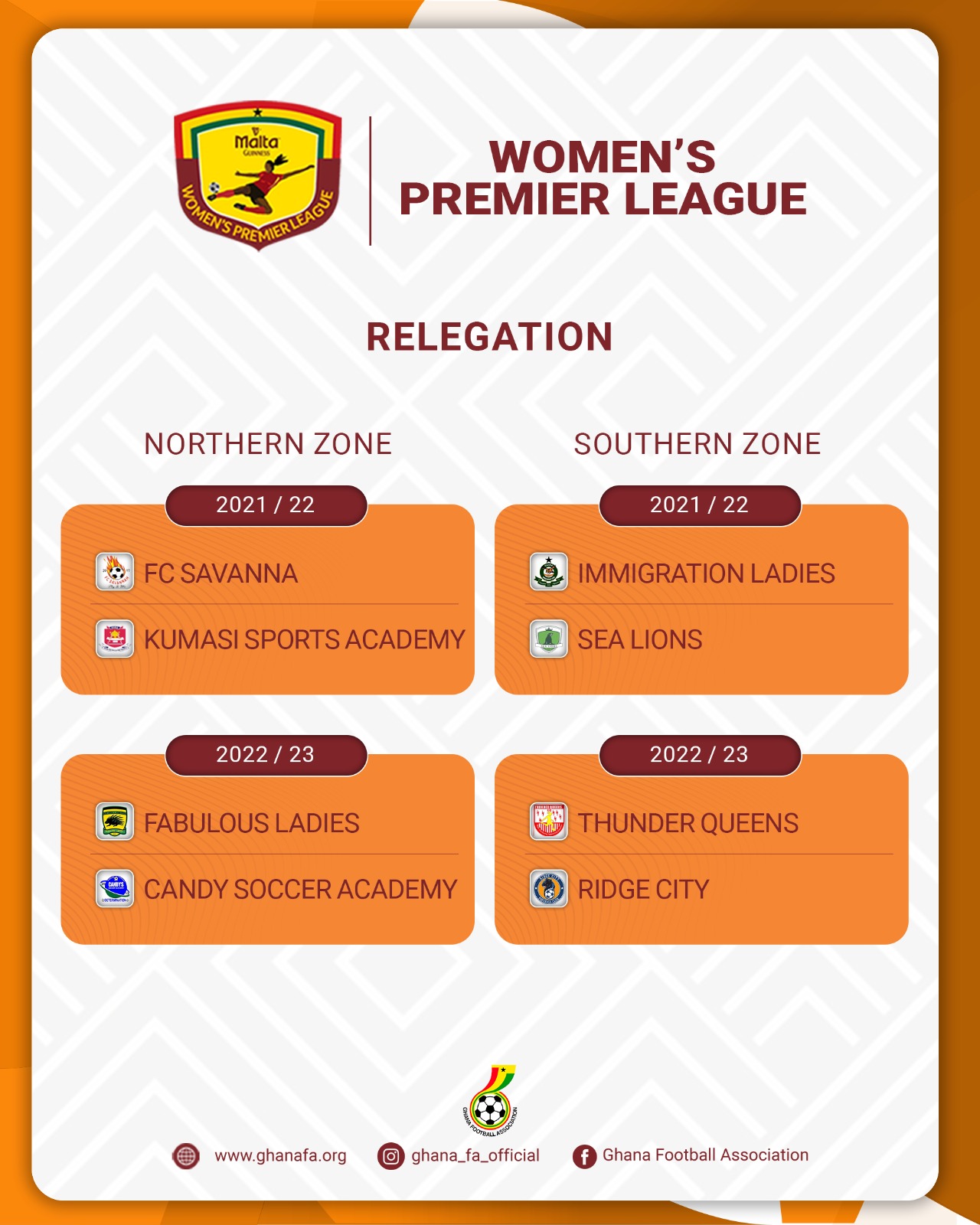 GFA COMMUNICATIONS