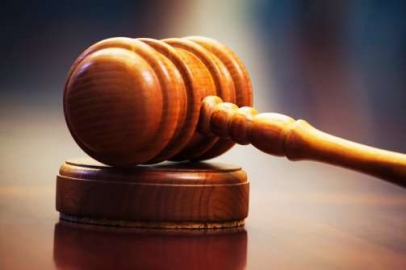 The GFA Ethics Committee at its meeting held on November 19, 2020 found Daniel Kwame Nsiah, a Referee and District Technical Instructor, guilty of having breached Article 25 of the GFA Code of Ethics (Abuse of position) of the GFA Code of Ethics (2019).
The Committee commenced investigations into Mr. Daniel Kwame Nsiah's conduct after receiving GFA's Integrity Report which accused Mr. Nsiah of arranging a meeting between the President of Unity FC Richmond Osei and Referees for the Club's 2019/20 Division One League match against Wa Suntaa.
In arriving at its decision, the Committee found that Mr. Nsiah had invited the Referee for the match, namely Foster Bastious and his Assistant Kingsley Asare to meet an official of Unity FC ahead of the said match. It was found that the official of Unity FC was Richmond Osei.
It was found that Daniel Kwame Nsiah received the money from the said Richmond Osei to serve as an intermediary and had communicated the request of Richmond Osei to the said referees.
The Committee found that the referees had rejected the gesture and had told Daniel Kwame Nsiah to return the money on the basis that they were not interested in Richmond Osei's request for his team to be given favourable officiating in the match.
On the basis of its investigations, the Committee found Mr. Daniel Kwame Nsiah guilty of breaching Article 25.2 which imposes the following sanctions in case of violation:
Banning from all football-related activities for a period of two years, and
A fine of GHC5,000.
COMMITTEE'S DECISION
The decision of the Committee is:
To waive the two-year ban that should have been imposed on Daniel Kwame Nsiah, for his cooperation with the Committee throughout the investigations.
Daniel Kwame Nsiah is to pay the fine of GHC5000. Payment shall be made to the GFA within14 days after receipt of this Decision.
Should Mr. Daniel Kwame Nsiah be dissatisfied with or aggrieved by this Decision, he has within One (1) day of being notified of the grounds of the decision to appeal to the Appeals Committee of the Ghana Football Association.