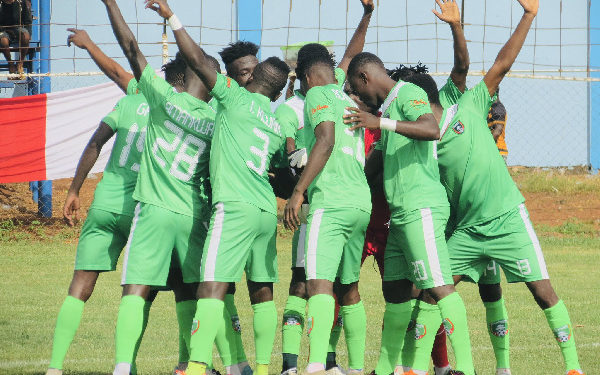 Techiman Eleven Wonders have qualified for the Division One League playoff after picking the sole ticket in Zone One A of the Access Bank Division One League.
Wonders beat off competition from Debibi United as they amassed 52 points from 28 matches – five points ahead of Debibi United who finished second with 47 points after 28 League matches.
In all they grabbed 10 wins, 4 defeats and 10 draws to finish on top of Zone One A. Eleven Wonders are in search of a quick return to the Premier League after suffering relegation last season. They will play the winner of Zone One B on Tuesday, May 30, 2023.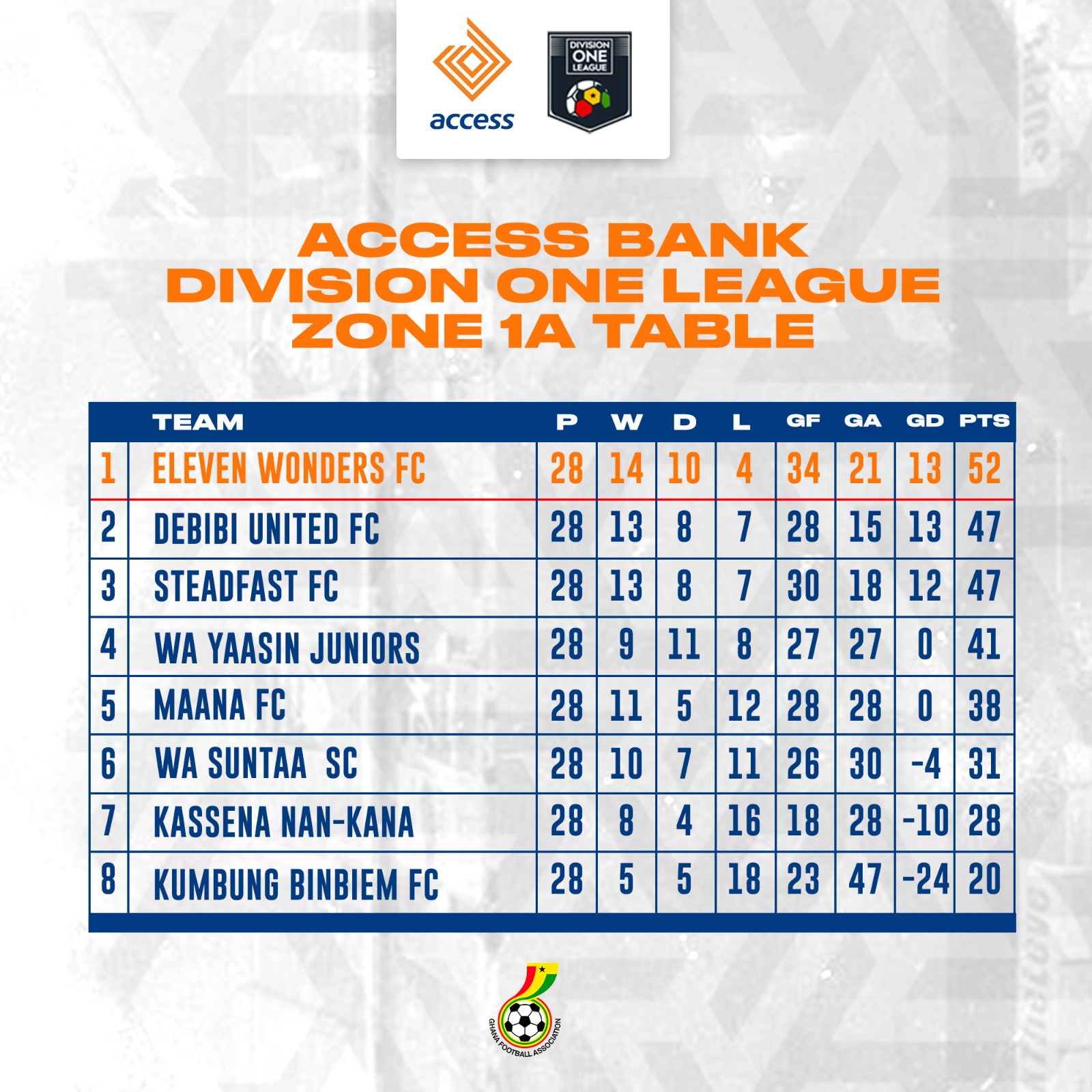 GFA COMMUNICATIONS