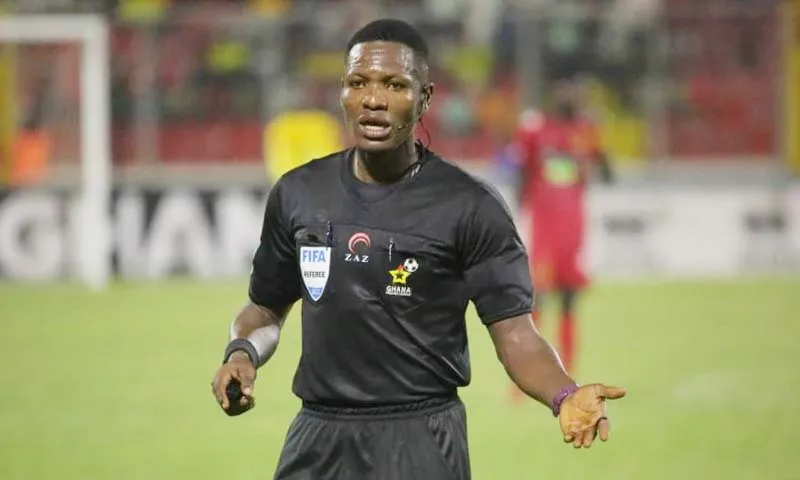 Daniel Laryea from Ghana has been selected as one of the 18 Video Assistant Referees (VAR) for the forthcoming FIFA U-17 World Cup Indonesia 2023. This was announced by the FIFA Referees Committee on Tuesday, September 26, 2023.
Laryea, an outstanding FIFA referee, has loads of experience spanning 9 years both locally and abroad joins 10 other African referees and Assistant referees from Africa at the FIFA U-17 World Cup in Indonesia.
Laryea is part of the 18 referees and 36 assistant referees for the forthcoming FIFA U-17 World Cup Indonesia 2023. In addition, 18 video match officials have been appointed for this tournament. These referees will undergo preparations ahead of the tournament.
The preparations for this important youth competition will focus on a wide range of topics, such as their reading and understanding of the game, teamwork, and the importance of obtaining the best position or angle – being in the right place at the right time – to make the correct decision.
The selected match officials will participate a few days before the tournament kicks off in a final preparation seminar, reviewing and analysing video clips of real-match situations, and taking part in practical training sessions with players, which will be filmed to enable participants to receive instant feedback from the instructors.
The FIFA U-17 World Cup Indonesia 2023 will take place between 10 November and 2 December 2023.
The full list of Referees, Assistant Referees and Video Assistant Referees is attached below:
GFA COMMUNICATIONS