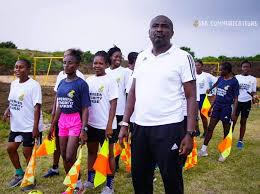 The Ghana Football Association (GFA) has requested for a minute's silence in honour of the  departed Referee TRK Atiffu ahead of all  weekend matches.
The late Attiffu was the National Technical Instructor of the GFA and RAG before his sudden demise on Friday, April 14,2023.
According to a communique from the GFA, a minutes silence should be observed at all  betPawa Premier matchday 26 games and Access Bank Division League Matchweek 23 games before kick off.
Similarly, all RFA 2nd Division League, 3rd Division League & Juvenile League matches to be played this weekend will also symbolically honour the late Atiffu.