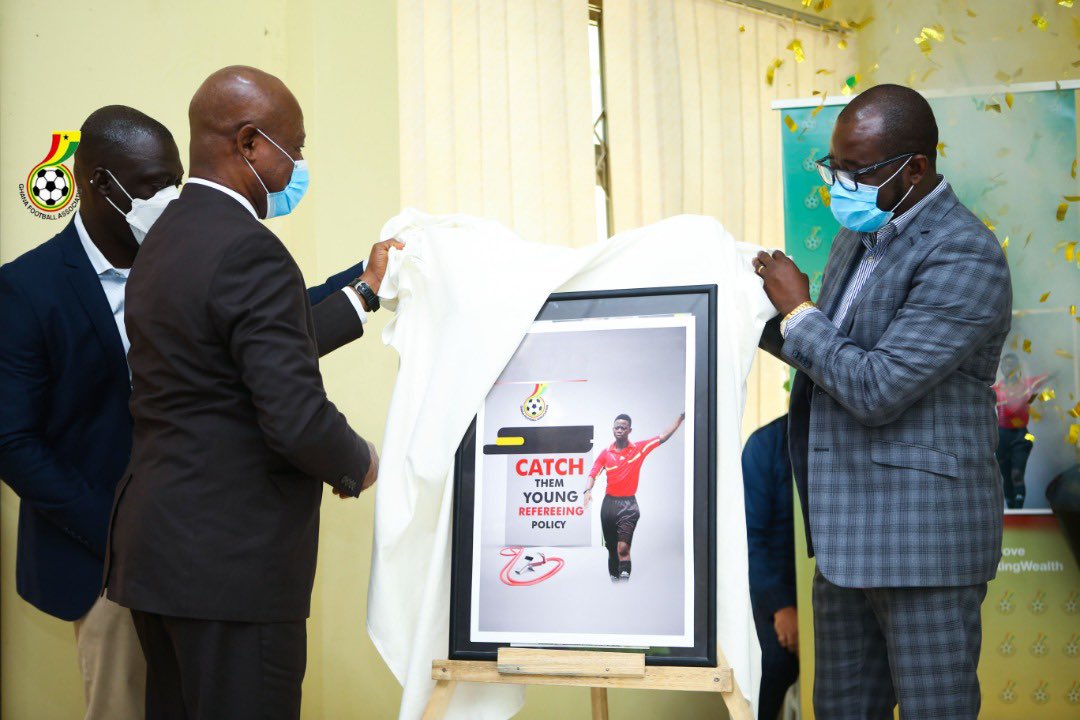 Please click the links below for the Catch Them Young Refereeing Policy Application form & Contact details of RFAs.
Procedure for completing the forms
1. Download the form from the GFA website. 2. Complete same and email to the respective RFA where he/she lives. 3. Please add your BECE / WASSCE Certificate. 4. Add a national ID if any. 5. Applicants will be notify when classes will begin and venue for the classes by the RFA Official.
GFA REFREES REGISTRATION FORM (3)
RFA CONTACT DETAILS - Catch Them Young Refereeing Policy - GFA (1)