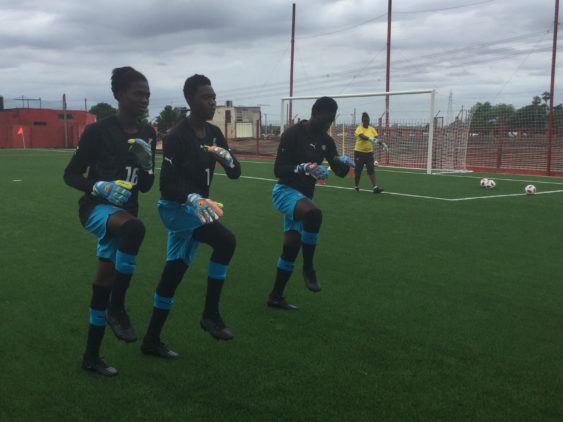 The Black Maidens returned to training this morning at the Club Atletico Rentistas Stadium in Montevideo, Uruguay on Friday.
This is the junior national female team's second training session since they arrived in Uruguay on Thursday afternoon from São Paulo, Brazil where they had a training tour ahead of the FIFA U17 Women's World Cup, Uruguay 2018.
An official delegation from Club Atletico Rentistas welcomes the Black Maidens to the Stadium before the training session began.
Officials of FIFA will officially welcome Team Ghana at a team arrival meeting scheduled for 14:30hrs on Saturday at the Raddison hotel in Montevideo
Ghana will open its World Cup campaign against hosts Uruguay at the Estadio Charrua in a Montevideo on a Tuesday November 13.
The team will then play Finland and New Zealand in subsequent group matches.
Below are excerpts of today's training session: