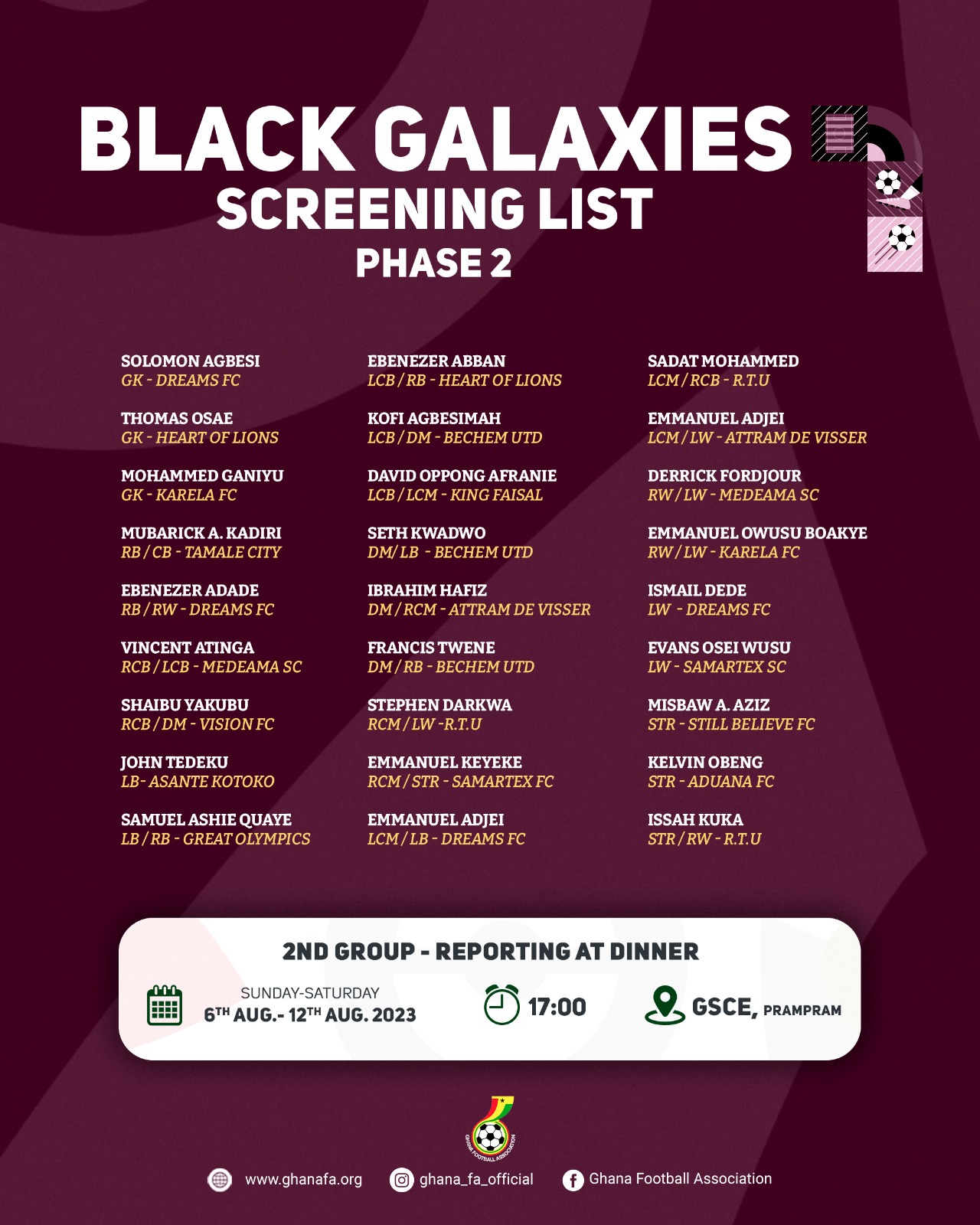 The last group of Black Galaxies for the second phase of the screening exercise are to report to the Ghanaman Centre of Excellence at Prampram at 5pm on Sunday, August 06, 2023.
The players will train and play at least one friendly match during their stay at the Technical Centre. The weeklong camping will commence on Sunday, August 6 and roundup on Saturday, August 12, 2023.
Twenty three outfield players and three goalkeepers have been selected from the groups 3&4 in the first phase that ended a little last week.
The essence of this exercise is to create a comprehensive database for purposes of continues monitoring of players to make room for players export or need for urgent replacement in the Black Stars from a domestic import proximity-wise.
The list is attached in the below: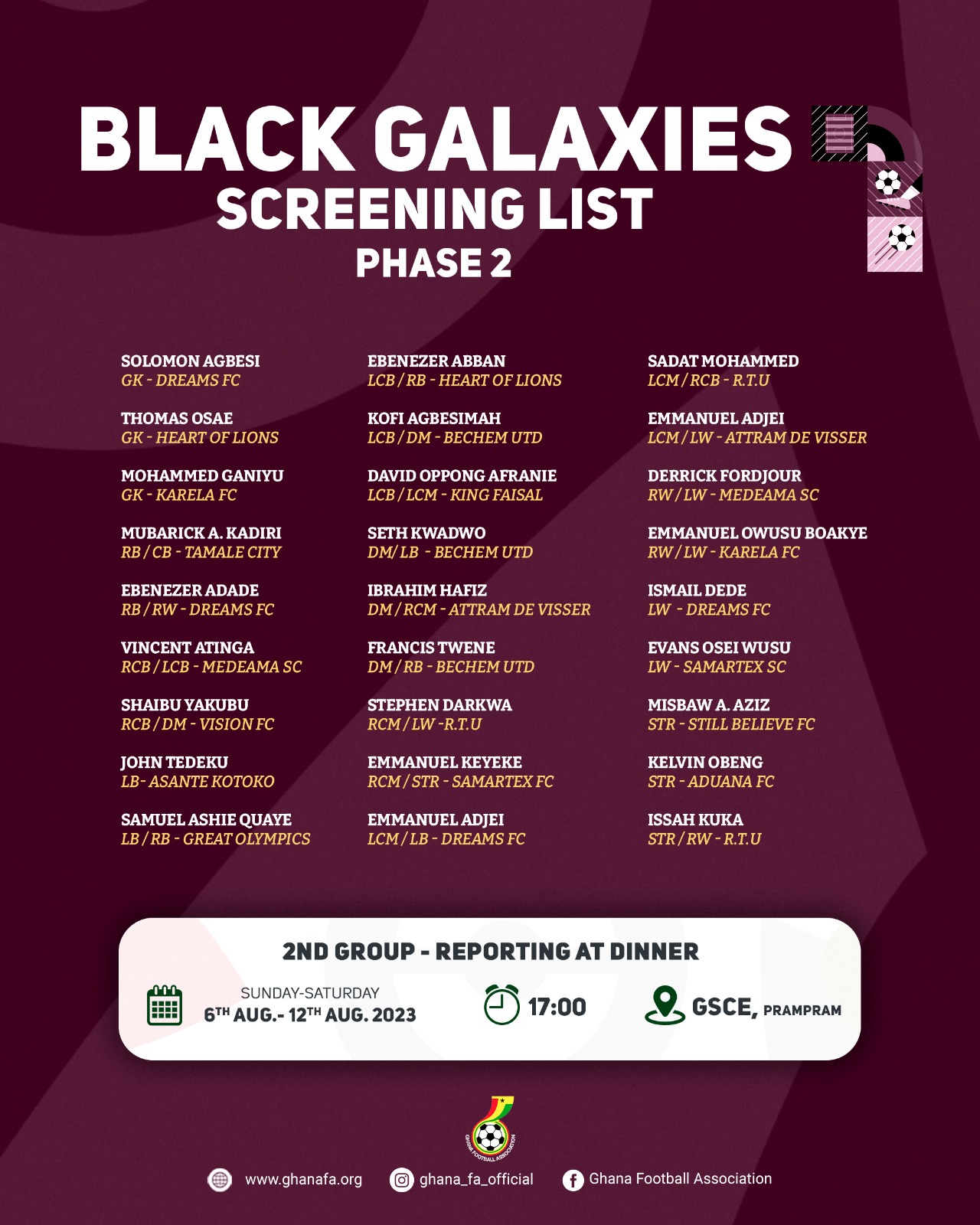 GFA COMMUNICATIONS