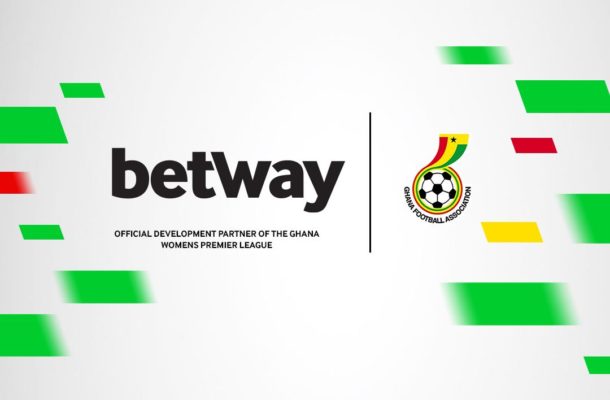 The Ghana Football Association in collaboration with our Women's Premier League development partners, Betway is set to organize the monthly leadership and development training program for Women's Premier League clubs in April.
The program which is under the theme ''Governance and operations'' is scheduled for the Lancaster Hotel, Kumasi for the Northern Zone and Movenpick Hotel in Accra for the Southern Zone on Wednesday, April 5, 2023.
As development partners of the Malta Guinness Women's Premier League, Betway has organized several mentorship programs for administrators of the twenty participating clubs since the announcement of the sponsorship deal in February 2022. Part of the deal is focused on uplifting the image of Women's football and adapting to changes in the dynamics of football across the globe.
All Twenty Women's Premier League clubs are to take note and send their representatives for the training program.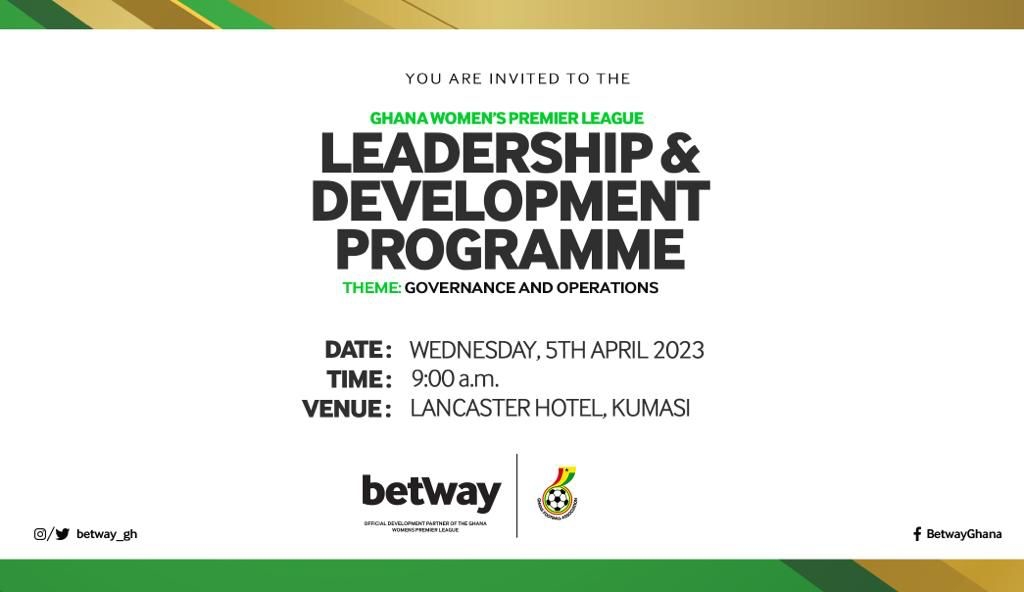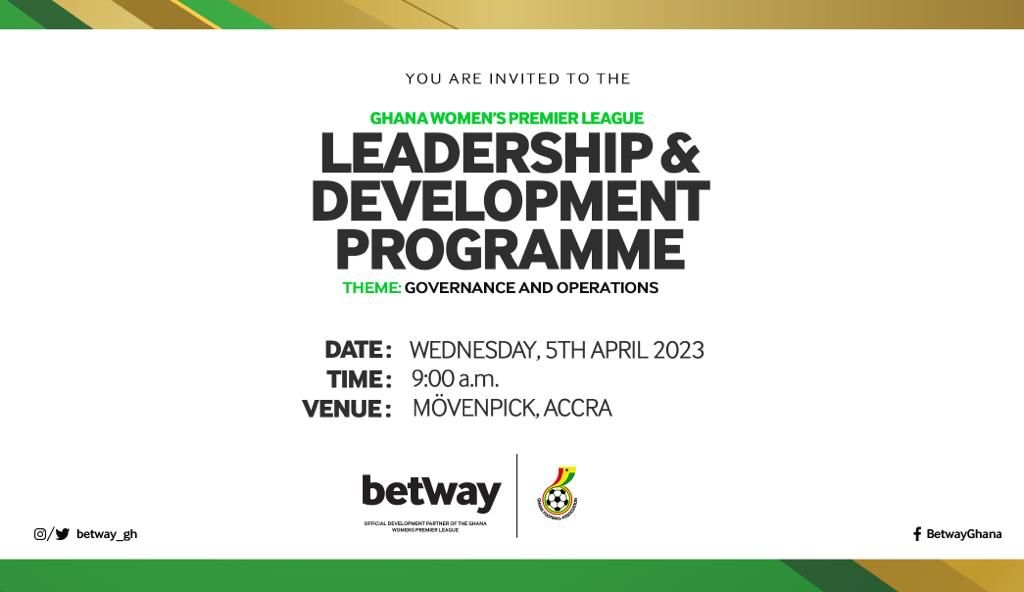 GFA COMMUNICATIONS