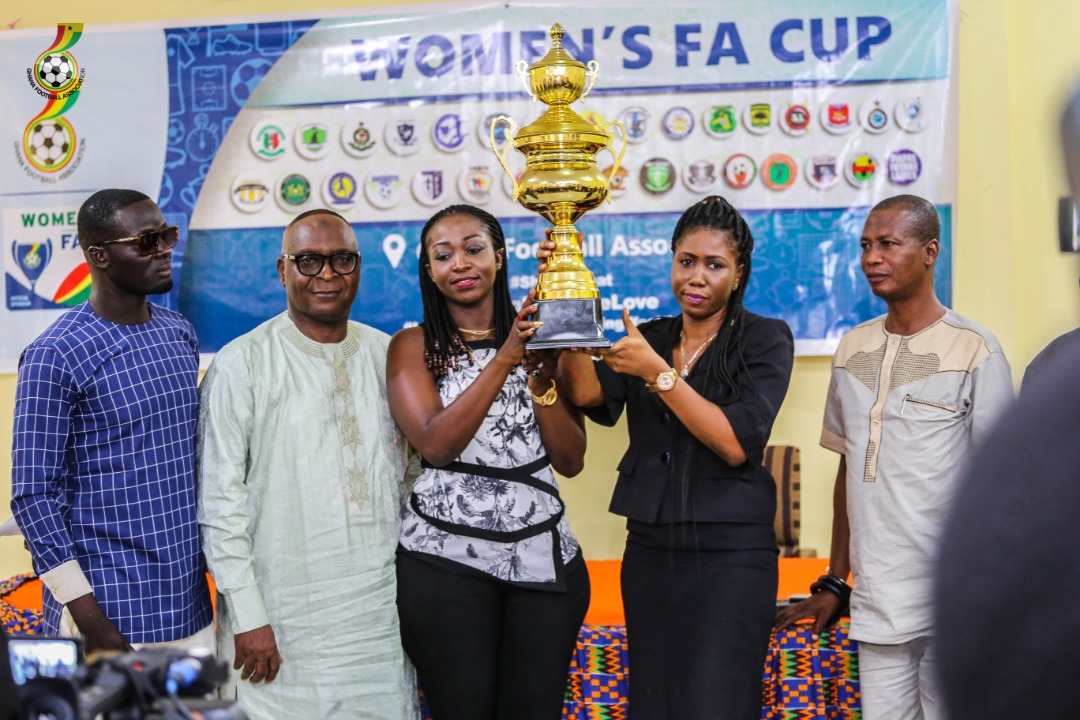 The Round of 32 draw of the 2019/20 Women's FA Cup has been held today, Tuesday, March 10 at the GFA Secretariat.
This round comes with exciting local derbies including a matchup between Lady Strikers and Soccer Intellectuals in the Central Region with Ashtown Ladies also set to face Supreme Ladies in the Ashanti Region.
Sea Lions FC will play Police Ladies while Samaria Ladies square off with Halifax Ladies in the all-Premier League ties in this round.
The GFA will support the 32 clubs financially by giving the 16 clubs travelling teams GHC1,200 each with the home teams receiving GHC1,000 each.
In the Round of 16, away teams will receive GHC1,800 and the home teams, GHC1,600.
The winner of the 2019/20 Women's FA Cup will receive a sum of GHC 30,000.
The Round of 32 will be honoured from March 20-23, 2020.
The pairings:
SOUTHERN ZONE
Baseke Holy Royals Vs Army Ladies, Essiam
Socrates Vs Faith Ladies
Anglo Ladies Vs Valued Girls FC
Blessed Ladies Vs Hasaacas Ladies
Ideal Ladies Vs Immigration Ladies
Lady Strikers Vs Soccer Intellectuals
Sea Lions FC Vs Police Ladies
Samaria Ladies Vs Halifax Ladies
NORTHERN ZONE
FC Savannah Vs Dreamz Ladies
Nana Afua Kobi Vs Fiapre Future Ladies
Zicom Stars Ladies Vs Upland Ladies
Pearl Pia Ladies Vs Ampem Darkoa Ladies
Candy Soccer Vs Bagabaga Ladies
Northern Ladies Vs Fabulous Ladies
Ashtown Ladies Vs Supreme Ladies
Kumasi Sports Academy Vs Prison Ladies
Women's FA Cup - #AyɛHuOo!
GFA COMMUNICATIONS