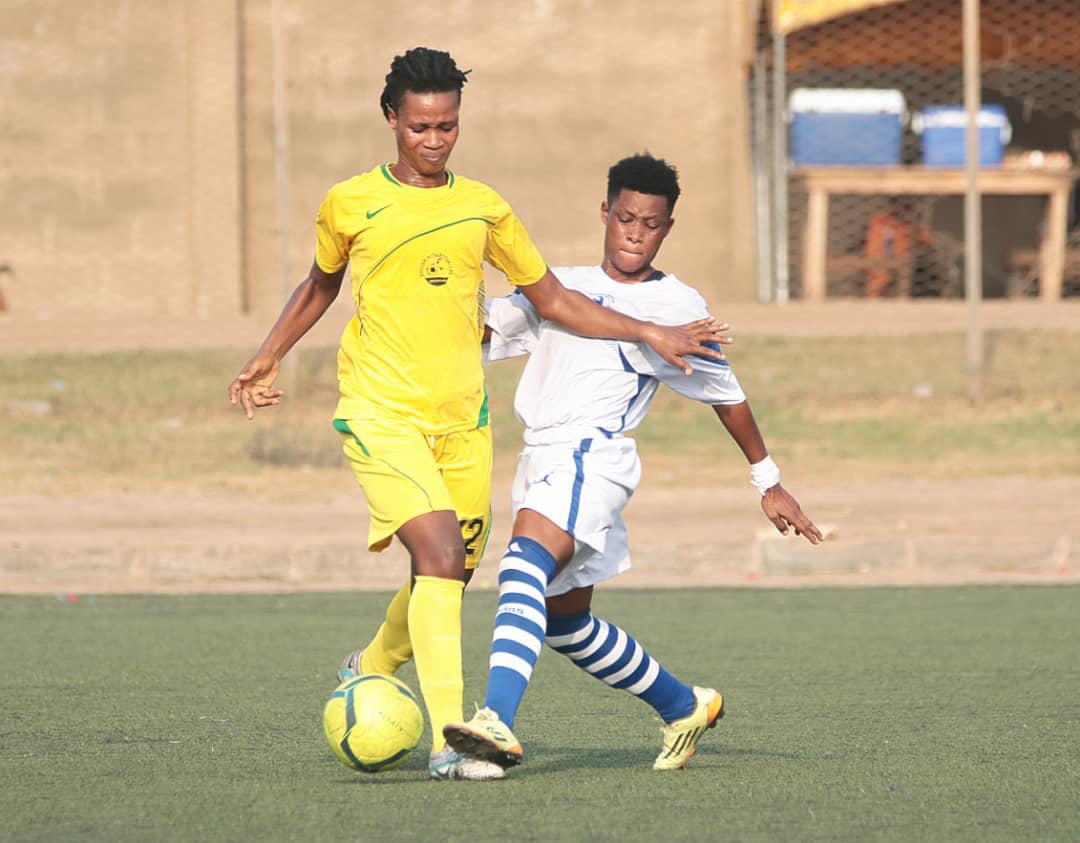 Faustina Akpo leaves it late for Halifax Ladies in a 1-1 draw at home to Soccer Intellectuals.
Halifax Ladies and Soccer Intellectuals played out a grim stalemate at the Tema Sports stadium in the match the day 3 of the national women's league.
The home side started well with kingpin, Ernestina Tetteh, making her usual surging runs on the flanks but could not meander her way through the defense of Soccer Intellectuals.
The first half ended with both teams having a fairly balanced share of the ball but could not create any decent scoring opportunities.
Regina Sam turned the volume up a notch with a curling right footer placed perfectly into the left-hand corner of Abigail Tawiah's goal in the 67th minute of the second half.
It almost looked like a home run for the visitors when Faustina Akpo slotted home the equalizer in the 88th minute through a counter ball where Goalkeeper Selina Abalansa was beating to it completely.
This result becomes the second drawn game for Halifax Ladies leaving them at 5 points after three games whereas Soccer Intellectuals move to 7points after three games.
Mary Essiful of Soccer Intellectuals was voted NASCO Player of the Match for her impeccable performance.