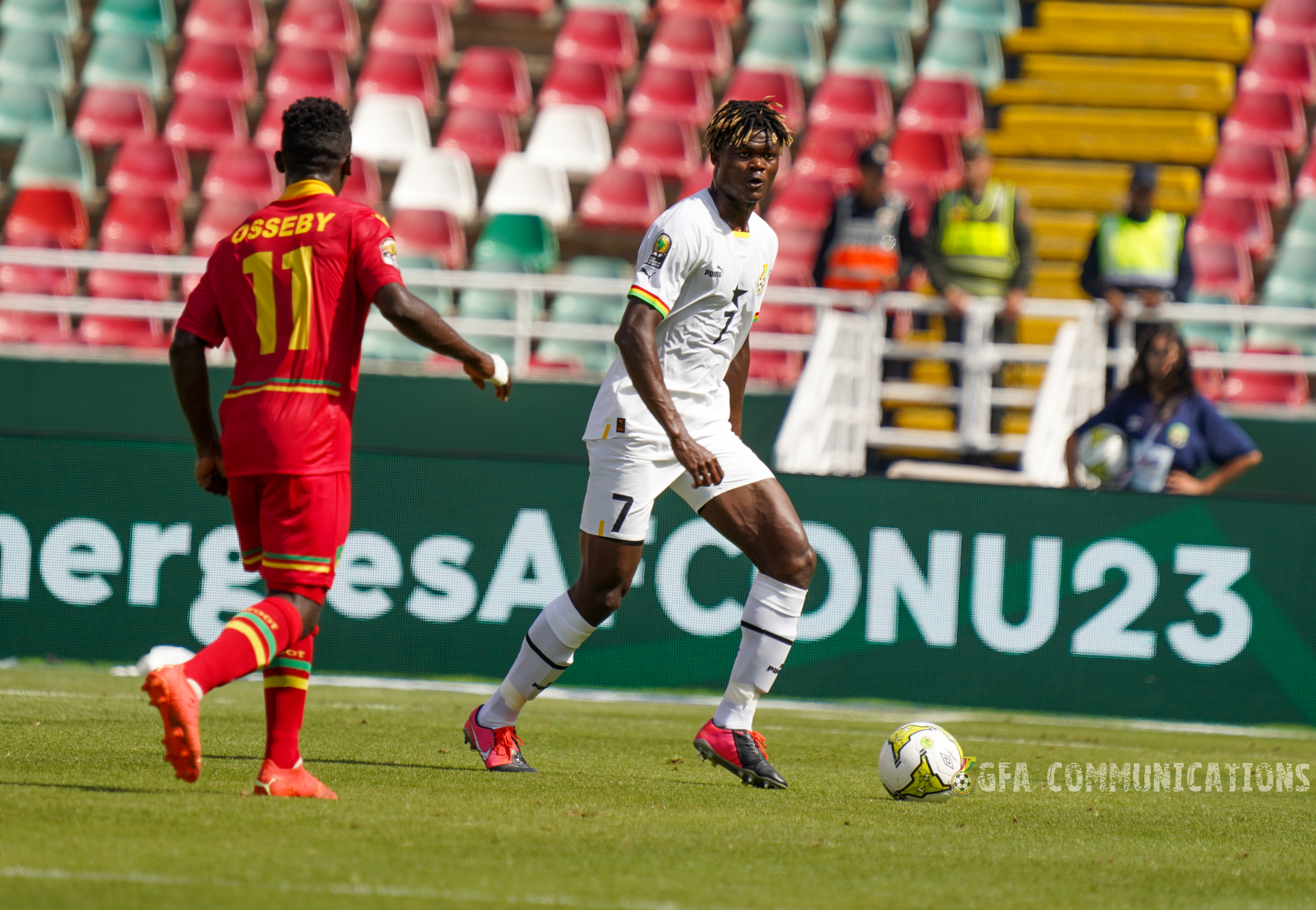 Coach Ibrahim Tanko has rued the errors that caused the late goals Ghana conceded in Sunday's 3-2 win over Congo in their TotalEnergies U-23  African Cup of Nations.
The Black Meteors conceded two injury time goals after taking a three-goal lead as at the 90th minute. And Coach Tanko says the technical team will work on avoiding such errors in the subsequent group games.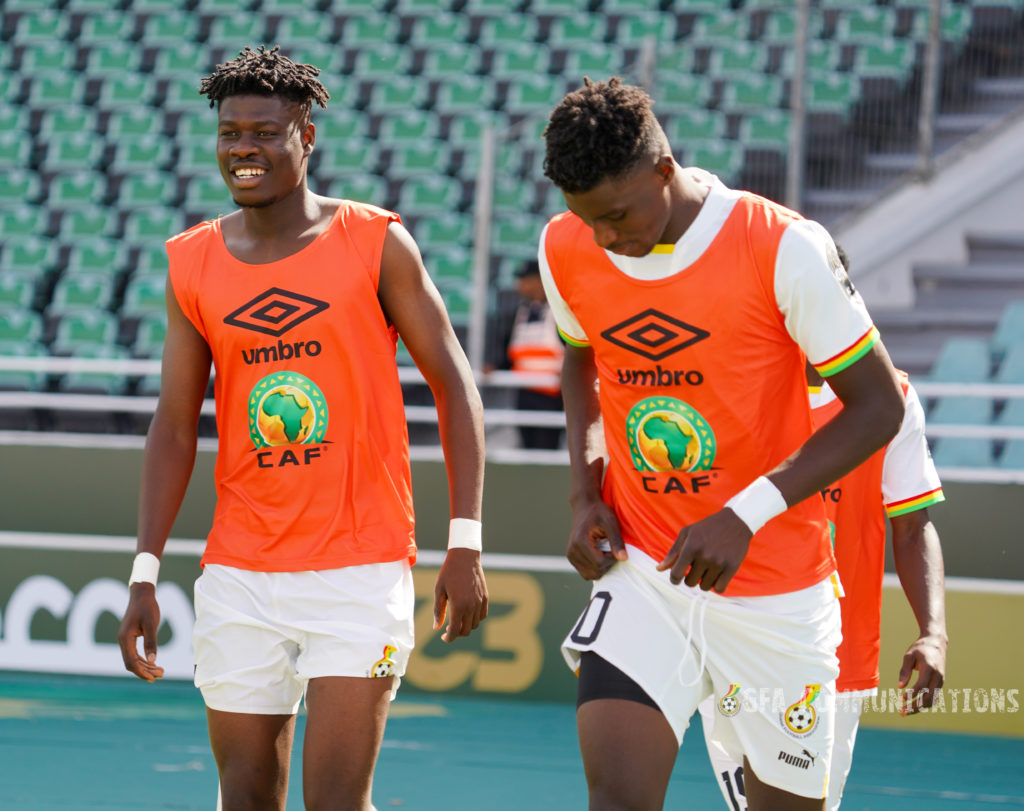 "I am happy we won but I am very angry about my players and to concede two goals after 90 minutes is unacceptable. We have a day to prepare for the next match".
"Congo did very well. We started well in the first 20 minutes but they dominated the rest of the  first half. We brought on two substitutes and got our goals but we are not happy about the two goals we conceded".
"Some of the players showed tiredness and I was not happy with the body language of some of the substitutes. We will address these things and we hope that the next game will be better ".
"We are going to watch the game again and see where we fell short and prepare for the next game", Coach Tanko stated at the post match press conference.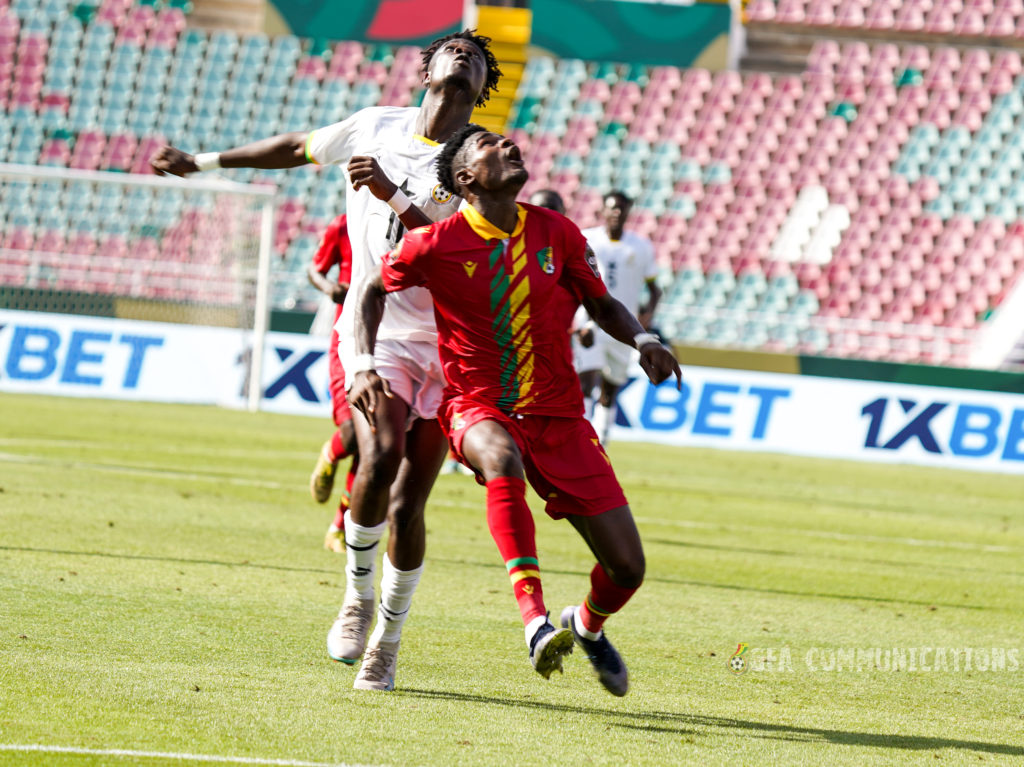 Meanwhile Ibrahim Tanko is glad to have the support Black Stars Head Coach Chris Hughton as the team aims to secure one of the three tickets to participate in the 2024 Olympic Men's soccer competition in Paris.
"We are happy to have him in the team. We have been exchanging ideas with him. He is the head coach of the senior national team and that's where some of these players will go from here so we are happy to have him here", he said.
Ghana will face Morocco in the second Group stage A match on Tuesday June 25, 2023 and Coach Tanko is confident his team will be ready for the task despite having only one day rest before the match.
"Both teams won our opening games so we are going to prepare well and ensure that we get good results", he added.
Tuesday's match will be played at Prince Moulay Abdellah Stadium and will kick off at 9pm (8 pm GMT).
GFA COMMUNICATIONS