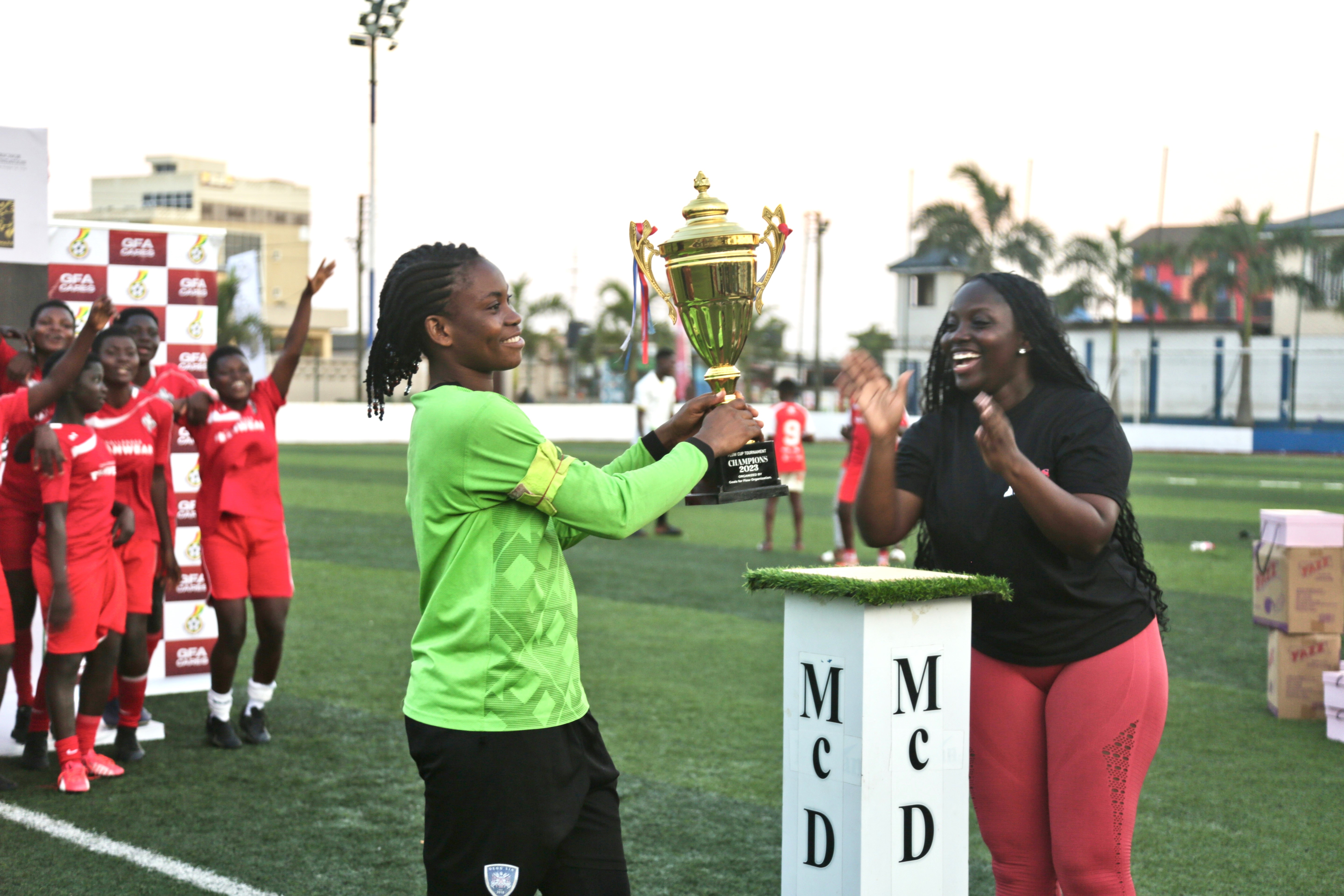 Valued Girls Football Club beat Teshie Constant Ladies FC 3-1 on penalties to win the maiden edition of the Goals for Flow Football Tournament which took place at the McDan La Town Park on Saturday, 16th September, 2023.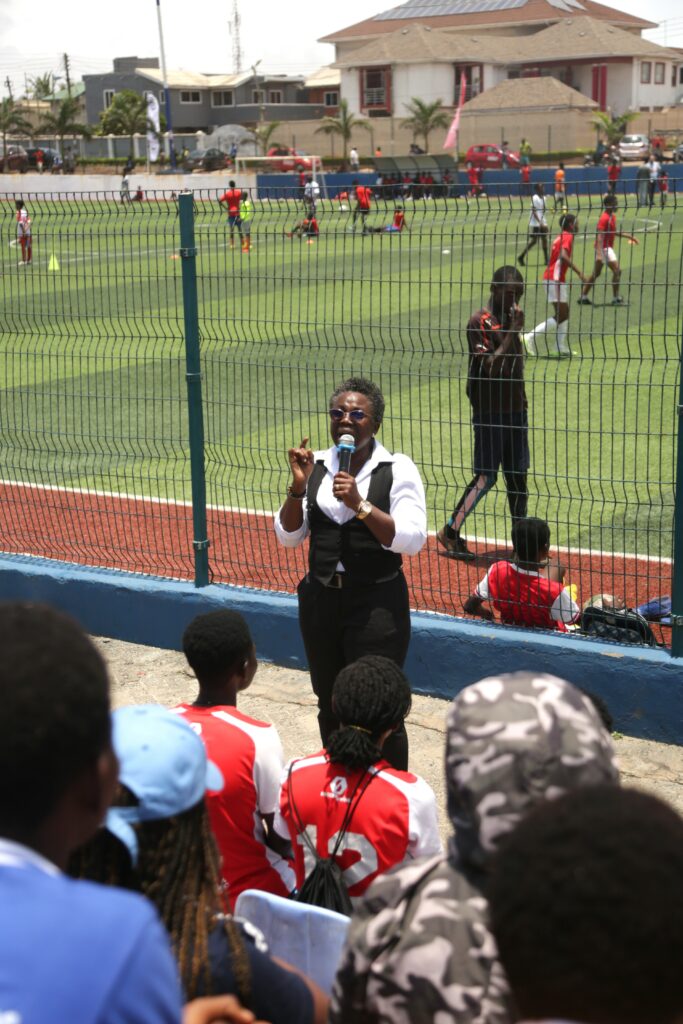 In the 1st semifinal game, Teshie Constant Ladies FC beat La Ladies FC 1-0 and in the 2nd semifinal, Valued Girls FC beat Ridge City 1-0 to set up an epic final with Teshie Constant Ladies. Ashesi University Female Team played a ceremonial match with La Ladies and lost by 3 goals to 1.
For their prize, all the 4 teams received 6 months supply of sanitary pads and branded prize package of other menstrual hygiene products. The overall winner, Value Girls FC received a giant trophy in addition to all the items received by the teams.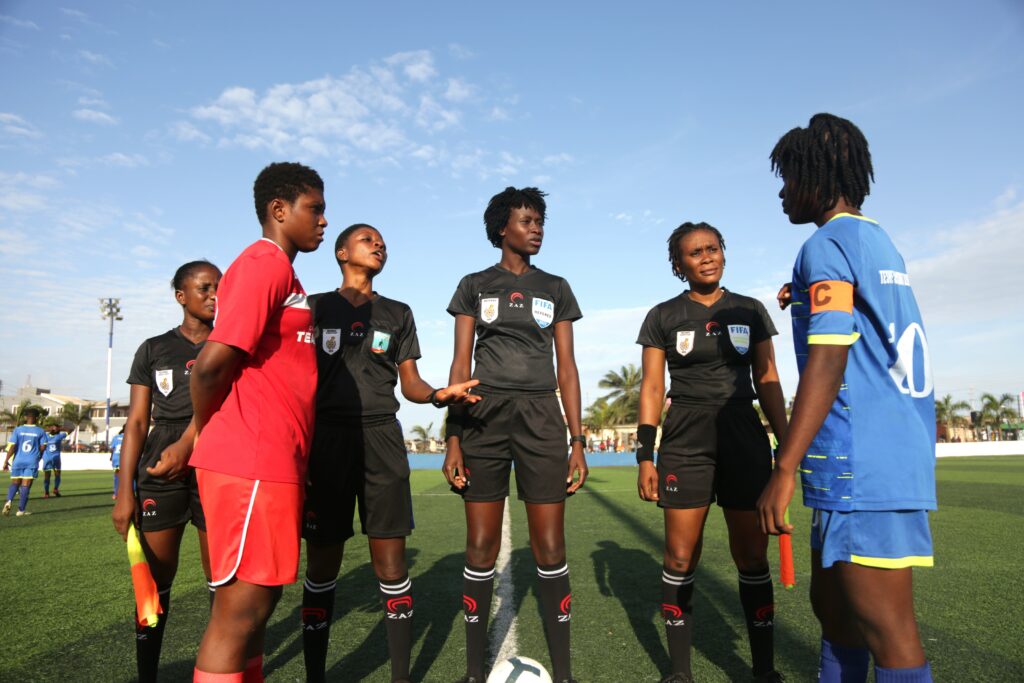 The tournament was organized to increase awareness on menstrual hygiene and also drive conversations and actions towards period poverty and other menstrual health challenges. Period poverty describes the struggle many low-income women and girls face while trying to afford menstrual products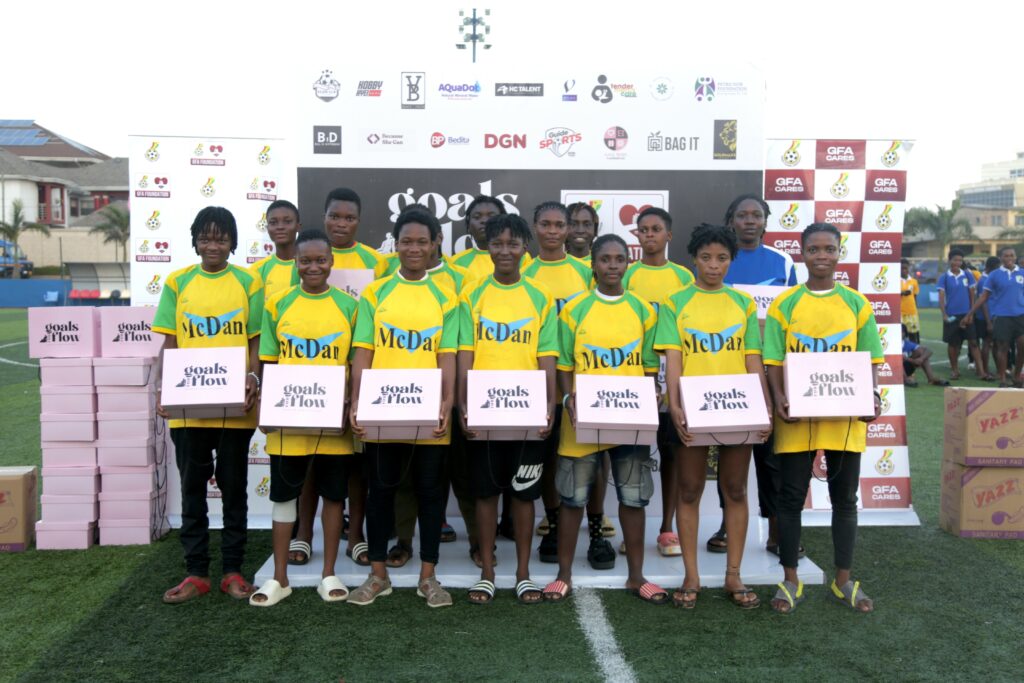 The football tournament was preceded by a women's' health and empowerment advocacy workshop moderated and facilitated by experienced women health experts, high-profile women professionals and some notable women football role models in Ghana.
Madam Latifatu Salaam, a health expert took the female footballers through topics such as menstruation, ovulation, importance of menstrual hygiene, infections and management as well as diet.
The GFA Foundation's women football role model for the day, Madam Mercy Tagoe-Quarcoo, a former Black Queens player and coach admonished the footballers to be discipline and work hard. Using herself as an example, she advised them on how to comport themselves, handle career choices and manage their lives after football.
The GFA Foundation and Goals For Flow have decided to make the Flow Cup and health and empowerment advocacy workshop an annual event to be staged across the country. This will be a platform to engage stakeholders to address period poverty and also educate women especially footballers on menstrual health and personal development.
This maiden edition was supported by Tender Mercy Care Foundation, Because She Can, She Rises Foundation, Pertrichor Foundation and sponsored by HC Talent, Bedita Pharmaceuticals, Goldmaxx Security, Bag it, Veon Mineral Water and Aqua Dot Mineral Water. The media sponsors include Daily Guide Network, Kobby Kyei Live, BlacVolta and Bills is Different Media.