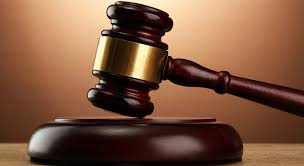 Unity FC have forfeited two Access Bank Division One League matches after being found to have failed to honour the two matches without any just cause.
In its decisions on the two protest cases against Unity FC, the GFA Disciplinary Committee awarded Nkoranza Warriors FC and BA United FC three points and three goals in respect of their league matches against Unity FC.
In its decision, the GFA Disciplinary Committee found that the claim by Unity FC that it's bus had been involved in an accident on its way from Kenyasi to Bechem for the match against Nkoranza Warriors was not credible.
Accordingly, Unity FC shall also lose three (3) points from the club's accumulated points from their previous matches in each case. (Note: the club shall lose six points from its accumulated points).
Unity FC have also been fined in accordance with Article 33(5)(b) & (c) of the GFA Division One League Regulations.
The Club shall pay the fine to the GFA within fourteen (14) days upon receipt of this Ruling, failing which Unity FC shall forfeit their subsequent matches after the said deadline.
Meanwhile the GFA Disciplinary Committee has also dismissed Koforidua Semper Fi's protest against Uncle T United FC.
The Committee found that player Felix Doku Narh was duly registered and qualified to play in the said match between the two Clubs.
GFA COMMUNICATIONS