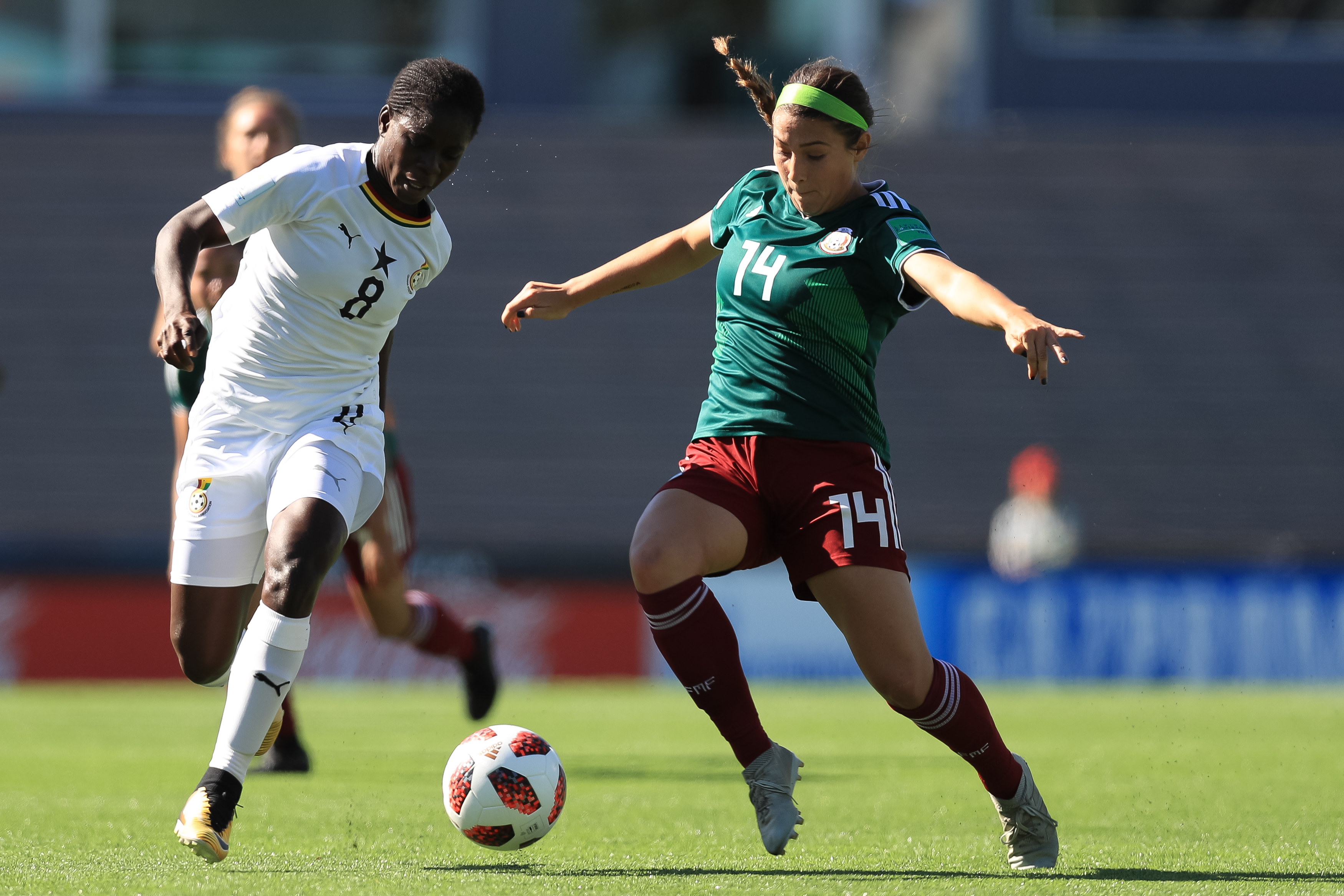 The Black Maidens have been knocked out of the 2018 FIFA World Cup after losing 2-4 on penalties (2-2 full time) to Mexico in the quarter finals of the competition. 
Black Maidens captain Mukarama Abdulai and Suzzy Dede Teye scored in the second half but Mexico skipper Perez equalized for her team each time Ghana scored.
After a barren first half Mukarama Abdulai put Ghana ahead two minutes into the second half.
Mexico equalized 15 minutes later after referee Maria Carvajal whistled for a penalty which was converted by Nicole Perez.
Ghana however took the lead again through Suzzy Dede Teye when she beat her defender before finishing at the near post with Perez once again equalizing for the Mexicans from a free-kick.
During the penalty shootouts, Mexico's Gutierrez saved two spot kicks to gave her side victory in the match.
This is the third consecutive time Ghana has failed to make it past the quarterfinals stage after winning bronze in 2012.