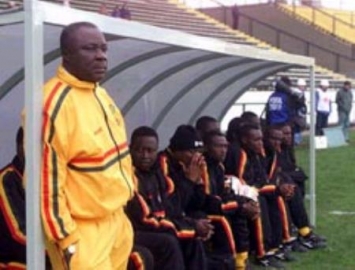 Coach Hene (KANTINKA), as he was affectionately called by a cross section of the football population was the fortunate Coach to have coached all the National teams in Ghana.
He was noted to have coached most clubs in Ghana with his initial Association with the then National Sports Council (National Sports Authority) - Notable are Hearts, Kotoko, RTU, Olympics,Zaytuna etc,
He will be remembered as having coached to qualify the Black Queens (1999), Satellites (1997-Argentina), and the Starlets (1991) FIFA World Cup in Italy.
Mr. Afranie has been very responsible for the nurturing of many in Ghanaian players either at the club level or National Team level.
He was an astute PATRON of the rejuvenated Ghana Football Coaches Association and played very significant role in the activities of the Association. He was personally very interested in the progress and development of young coaches in Ghana and lend his support for coaches and development of football.
Coach Hene until his demise was the vice chairman of Ghana Football Association Technical and Development Committee. His immerse contributions and deliberations will always be remembered.
He achieved so much for Ghana not only winning laurels but identifying and nurturing talented Ghanaian player of both gender.
He was a mentor, teacher, father, counselor and an encyclopedia of football and a friend of all players and coaches of every level.
Your legacies will forever be remembered and be assured that the younger generation you nurtured will leave by your shinning examples and continue to work hard to emulate your good work…. the final whistle of Life was sounded to him on this fatal day. "God's CALENDAR of life was due"
WISHING YOU FAREWELL AS YOU FULFILL GOD'S WILL.