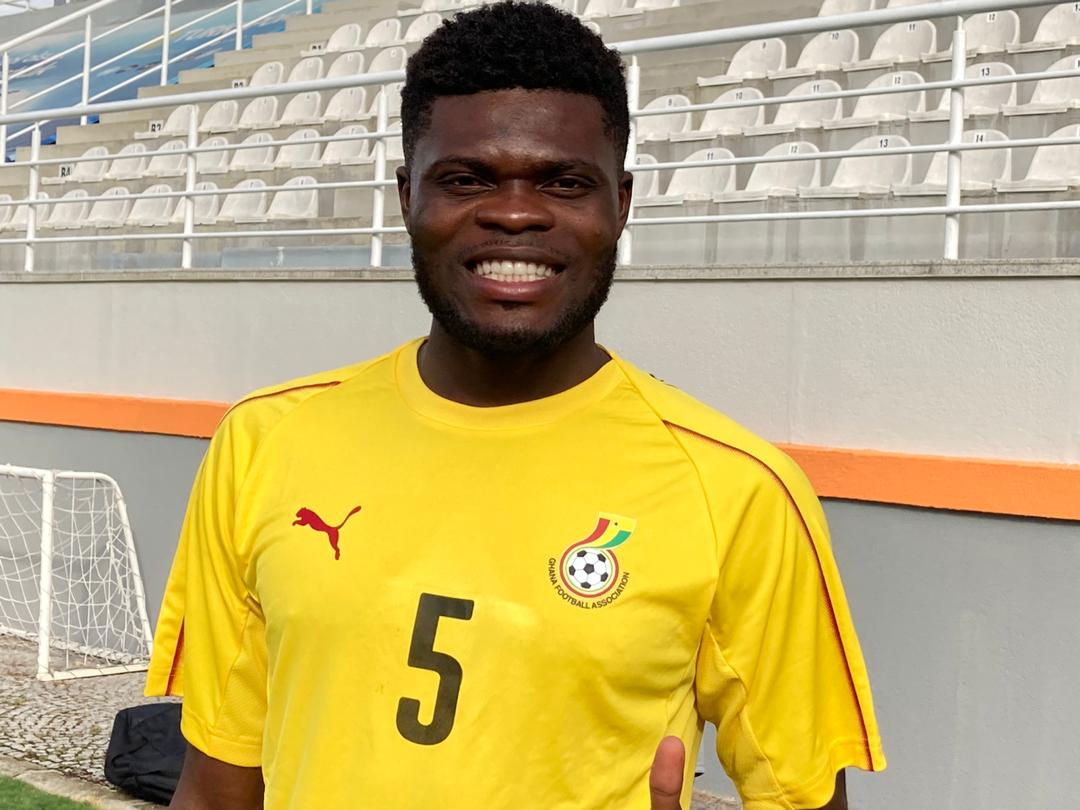 Thomas Teye-Partey is buzzing with confidence going into this weekend's International friendlies against Mali and Qatar. The 28-year-old new Arsenal recruit joined the rest of the Ghana team on Wednesday to train at the Emir Sports complex in Antalya, ahead of Friday's friendly match against West African neighbours Mali.
Ghana will take on Qatar three days later. Thomas was on hand to speak with ghanafa.org. We asked him about how it feels to work under C.K Akonnor, the quality of players in the Ghana squad and competition for places in the team.
Read on for a full transcript:
On training with national team mates ahead of training 
I feel good, I am so happy to be here again with the Black Stars. About the guys, I think they are doing well, today I can see everyone is trying to do their best, trying you win the heart of the new Coach and I think it's good, we have a great competition and I think it's better for the Black Stars.
On C.K Akonnor
Today is not the first day of working with him, you know we already played with him and I think he is doing all he can so that we will be comfortable and you know we won our last game and we will see what will happen against Mali and Qatar.
Competition for places in the team
We are having a good competition in the team; all the guys are training well. I think this will help the team to improve, everyone will be on their feet trying to win the heart of the Coach and also give more pressure on those that think that they are comfortable, it will energise them to be on their toes to fight to maintain their place in the team
On quality of players in the team
I am very happy; we have a lot of quality players in the team. There are so many Ghanaian players out there who are good but not all of us can be here.  Fortunately, we are here because we won the heart of the Coach. And I think it's a good place to show what we have.
On keeping momentum to win back the love
We have to do our best, make sure we win all our matches like we did previously against South Africa and Sao Tome and Principe and with this we will win back the hearts of many Ghanaians also.
GFA COMMUNICATIONS