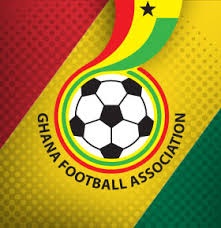 The GFA is embarking on a new strategic plan starting January 2018 with vision of helping the game to achieve news heights in the medium and long term.
The GFA aims to make our national teams stronger with the key aim of success, reinvigorating domestic competitions, boosting the support and continuous growth for women's football, streamline the grassroots game and youth football to embrace modern trends while enhancing the capacity of officials like coaches, referees and administrators.
We will also be seeking to break new frontiers by partnering various academic institutions domestically and internationally to make Ghana the reference point of  for Africa football in the academia while engaging in a digital drive to engage our fans in every corner of the country and across the world.
REFORMS OF DOMESTICS COMPETITIONS
Restructuring of the leagues: The formation of a body to run the leagues with the appointment of a General Manager, Marketing & Sponsorship, Competitions and Media officers. The various boards will no longer be in charge of the day-to-day administration of the competitions. The boards of the various competitions will remain in place but will be advisory in nature.
Gala: The two-day event starting from next season will be an invitational competition with clubs in the top two tiers of Ghana football to be asked to apply to participate.
YOUTH & GRASSROOTS FOOTBALL
The introduction of U17 teams Premier League Clubs: In line with the Club Licensing Regulations, from the 2018/2019 season, all Premier League clubs must have U17 sides that will play regular competitions like curtain raisers in the Ghana Premier League.
Introduction of Annual Regional U15 Championship: The U15 competition will be changed from a Clubs' Championship into a Regional Championship. Each region will present its team from the best U15 players from the colts competition.
Players from U15 Championship to progress to U17: The best players chosen from this year's U15 Championship will form the nucleus of the next Ghana U17 team. The selected players will start training for the next Black Starlets team.
Regulations on Academies: The Technical Directorate of the GFA to put together regulations on the formation, licensing and the operation of football academies in Ghana.
Funding: The GFA to work in consultation with GHALCA to come up with funding for the various youth and women's competitions in Ghana. The consultation will examine how proceeds from transfers and gate takings during league matches can be used to the benefit of youth and women's football.
Expediting of the Registration Cards for Colts competitions: The RFAs to work with the GFA Secretariat to ensure that players are registered rapidly on the FIFA Connect system. The cards must also be affordable for the teams.
WOMEN FOOTBALL
More support and sponsorship: The GFA will work with GHALCA to contribute more funding of Women's football despite full GFA support for the league. Sponsorship efforts will be accelerated to secure more funding.
Women's Seat on Executive Committee: A proposal will be put forward to Congress to consider a permanent seat on the Executive Committee for a woman.
More exposure for Women's Football: The setting up of the Competitions Department will help bring more attention and focus to the Women's League while considering top matches of women's competitions as curtain raisers to important male matches.
JUDICIAL ORGANS
Enhanced sanctions: Clubs will suffer points deduction for the infringement of sponsors rights to exact the benefits of their sponsorship.
Conduct of club officials: Officials of clubs will face disciplinary action if their conduct and unguarded utterances damages the brand of competitions or sponsors. The offending person will be given the charge of bringing the game into disrepute.
Punishment for wrong apparel: The punishment for wearing the wrong apparel will be amended. Clubs will be fined instead of suffering points deduction.
Sole-judge system: The sole judge system will be introduced in some cases to ensure the expeditious hearing of disciplinary cases before the Disciplinary Committee.
Amendment of procedures and days for filing cases: The procedures for filing of cases will be reduced to just to the charge and a response to speed up the process. The days for filing the cases will be reduced from 72 hours to 48 hours to ensure speedy adjudication. A statute of limitation will also to introduced to prevent unnecessary litigation.
MARKETING REGULATIONS
New marketing regulations to put in place to give guidance of marketing issues for competitions in a bid to attract new sponsors and retain old sponsors.
PLAYERS
Salaries or wages: GFA to continue to engage with PFAG to reach an agreement on standard contracts and minimum wages for players.
Insurance and pension scheme: Clubs will continue to pay SSNIT pension contributions for players while talks about securing insurance for players will continue between the PFAG and the GFA.
Congress Representation: PFAG to enter into talks with RENFAG to share the two slots reserved for players at Congress.
Harmony between players' reps: GFA to enhance talks between RENFAG and PFAG to ensure harmonious relationship between the two bodies in the supreme interest of Ghanaian players.
REFEREEING
Performance Measurement: Computer generated statistics will be used to measure the performances of referees during matches.
Recruitment and promotion of young referees: Efforts to be made by the Referees Association of Ghana to recruit young referees. Promotion process to be accelerated to ensure young referees reach the top to be able to compete with their peers internationally.
Referee ban: Match Review Committee will continue in its current form. Referees who receive three bans to be completely removed from the referees list in Ghana.
Rewards: Good referees will be identified and rewarded. Referees, officials and whistle-blowers who expose match fixing attempts with evidence will be rewarded with 30,000 Ghana Cedis.
CORRUPTION AND MATCH FIXING
Training seminar: Referees, club officials, federation officials, police, Disciplinary Committee, Ethics Committee, players and media will undergo training to educate them about match fixing and how it negatively affects the game.
Rewards: Referees or officials who expose match fixing attempts with evidence will be rewarded with 30,000 Ghana Cedis.
Stiffer sanctions: Referees or officials who expose match fixing attempts with evidence will be rewarded with 30,000 Ghana Cedis.
EDUCATION
Match Fixing seminar: Referees, club officials, federation officials, police, Disciplinary Committee, Ethic Committee, players and media
Media and Marketing: Club Marketing officers, GFA Marketing officers, Clubs Media Officers, Venue Media Officers, Nations Team Media Officers and SWAG.
Technical Study Group: Coaches of Teams in Premier League, DOL, Women's League, National Team Coaches and Regional Development coaches.