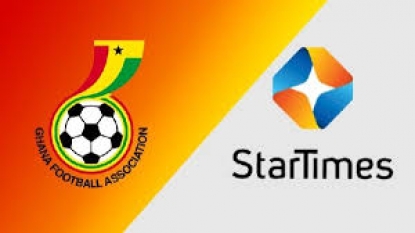 Star Times Ghana has created a consortium of 10 Local TV station who are currently playing our TV promos and are also ready to carry today's Ghana Premier League match Between Kototo and Liberty professional live on their channels.
StarTimes Sports life is also preparing to broadcast live additional matches exclusively on their platform by the end of this month.
For radio, we have partnered with the multimedia group, Despite Media Group and the Ghana Broadcasting Corporation affiliates to do live radio broadcasting.
Do note that all our media partners are playing our promos intensely.
For the commentary, GBC's Graham is handling tomorrow's match commentary.
There is a discussion to offer opportunities to equally good commentators from our consortium members to also run commentary on some of the games.
Also note that StarTimes cannot carry live matches during the weekday due to GBC's (our broadcast production service provider) commitment to government programs which are mostly held on weekdays.
Therefore game between the Interallies vrs Hearts of Oak match which has been rescheduled for this coming Monday will not be telecasted live.
This is the list of our media partners:
GBC
GBC Spots
Obonu TV
Metro TV
TV3
TV Africa
GH One
Agoo TV
Max TV
Angel TV