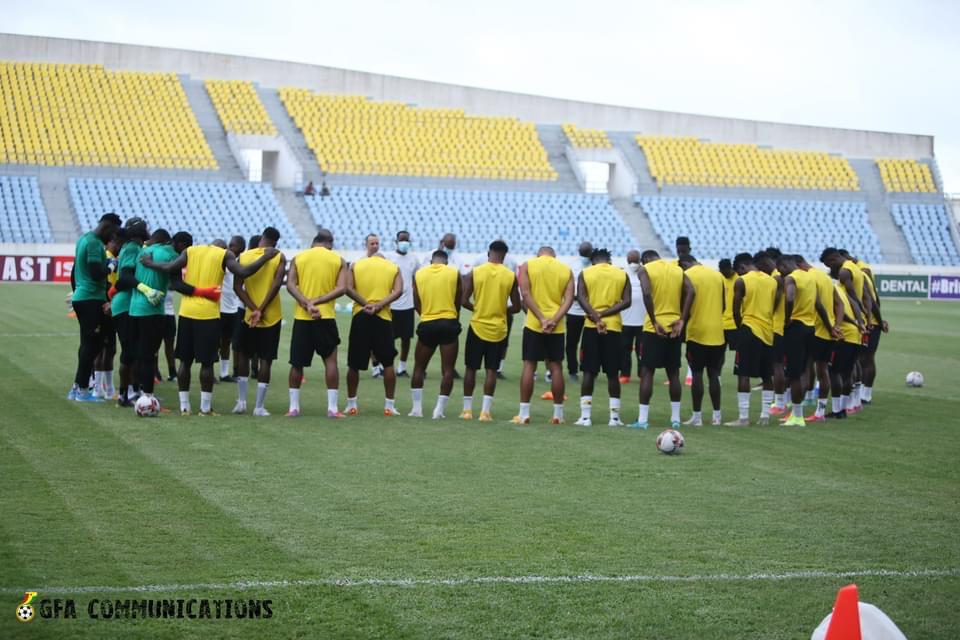 The sports media is hereby informed about Thursday's training schedule for both Ghana and Ethiopia. Since it is a FIFA requirement for the home Member Association (Ghana) to make the match venue available to the away team (Ethiopia), on time, the Black Stars will train before the visiting team.
The media is allowed to cover only the first fifteen minutes of each training session from the media stand. The media will not be granted access to the field due to the COVID-19 pandemic. (This directive shall be strictly enforced).
There shall be a pre-match press conference for the two teams at the conference room of the Cape Coast stadium for both teams.
Training Time:
Ghana – 5-6:30pm
Head Coach Charles Akonnor and Captain Andre Ayew will address the media after training.
Ethiopia – 7-8pm
Head Coach Wobetu Abate and Captain Shimelis Bekele will speak to the press after training.
The Group G encounter between Ghana and Ethiopia will kick off at 19H00 on Friday, September 03, 2021.
GFA COMMUNICATIONS