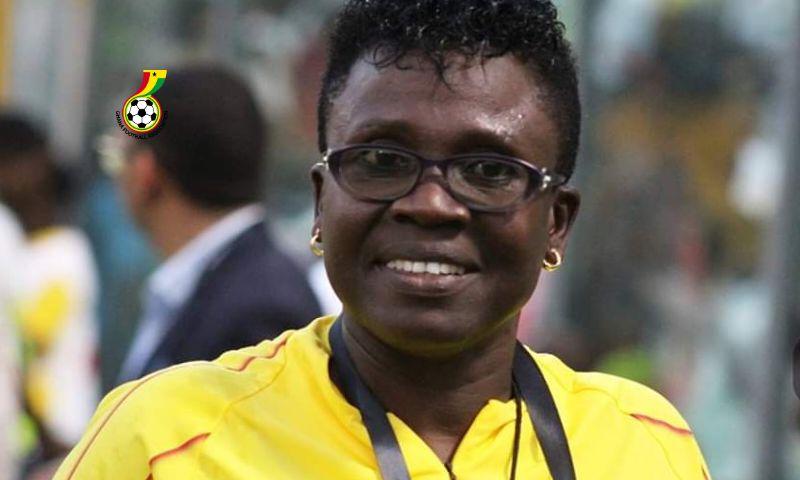 Ghana Black Queens recorded a 4-0 resounding victory over Northern Ireland B in the ongoing 2020 Turkish Women Cup on Saturday evening, after stuttering in the opening match with Chile.
Head Coach, Mercy Tagoe-Quarcoo has been speaking with the FA Communications team on the victory and why her side started the tournament on the low.
"We thank God for such a sweet victory he has given us. Just like I said the last time, playing against Chile was not an easy game because we haven't played together for a long time since the Olympics qualifiers.
"There wasn't team cohesion then but rather individual brilliance so we could not play as a unit. Now, getting the opportunity to train continuously for some few days coupled with the experience of the players, they have proven that they are matured players and when given enough time to train, Ghana will be a force to reckon with."
Touching on the Queens' performance in Saturday's victory, Coach Tagoe-Quarcoo said:
"Looking at the performance today, you could see that tactically and technically, Ghana was on top and the ladies knew their worth on the field. Even looking at the chances and the goals that we scored, they were all tactically calculated and it was wonderful.
After this emphatic victory is the last group match against Kenya on Tuesday, March 1O. Coach Mercy Tagoe-Quarcoo looks at the chances of her side bearing in mind the Kenyan team was the Black Queens' nemesis during the 2020 Olympic Games qualifiers.
"Our last hurdle is Kenya. And as we know, Kenya has already beaten us during the Olympics qualifiers where they were awarded a last-minute penalty and that took us off the race.
"I believe it is revenge time even though I'm not promising a win at all cost because we don't know what God has in store for us.
"With today's performance and a little focus, we will never laugh at the wrong side of our mouth but surely come out victorious."
The Queens gaffer did not leave out the massive support from Ghanaians which the team has enjoyed and seized the opportunity to show appreciation to all including the new leadership of the Ghana Football Association.
"I extend our heartfelt greetings to all Ghanaians and all female soccer fans. We thank you for your support and I believe such opportunities of playing in international tournaments like this will propel Black Queens from the current status to the rightful position.
"Again, I will want to use this opportunity to say thank you to President Kurt Okraku for having women football at heart. I believe this victory will continue and meet the agenda of "Bringing Back The Love" till Ghana is seen at the top as it used to be."
GFA COMMUNICATION DEPARTMENT