OFFICIALS 4 WEEK 8 GPL# Karela Utd vrs Heart of oak Ref: Amofa Sakordie L1:Alhansan Yahaya L2:Alhansan Badui 4th Ref:Abdul Latif Qadir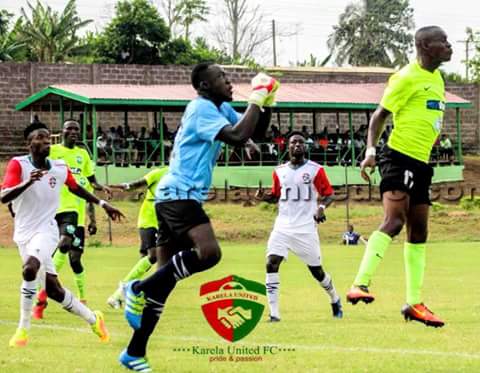 Isaac Hagan " has 4 clean sheets" and ready to command tomorrow against Heart Of Oak @ CAM Park https://t.co/SQ6sleTeJn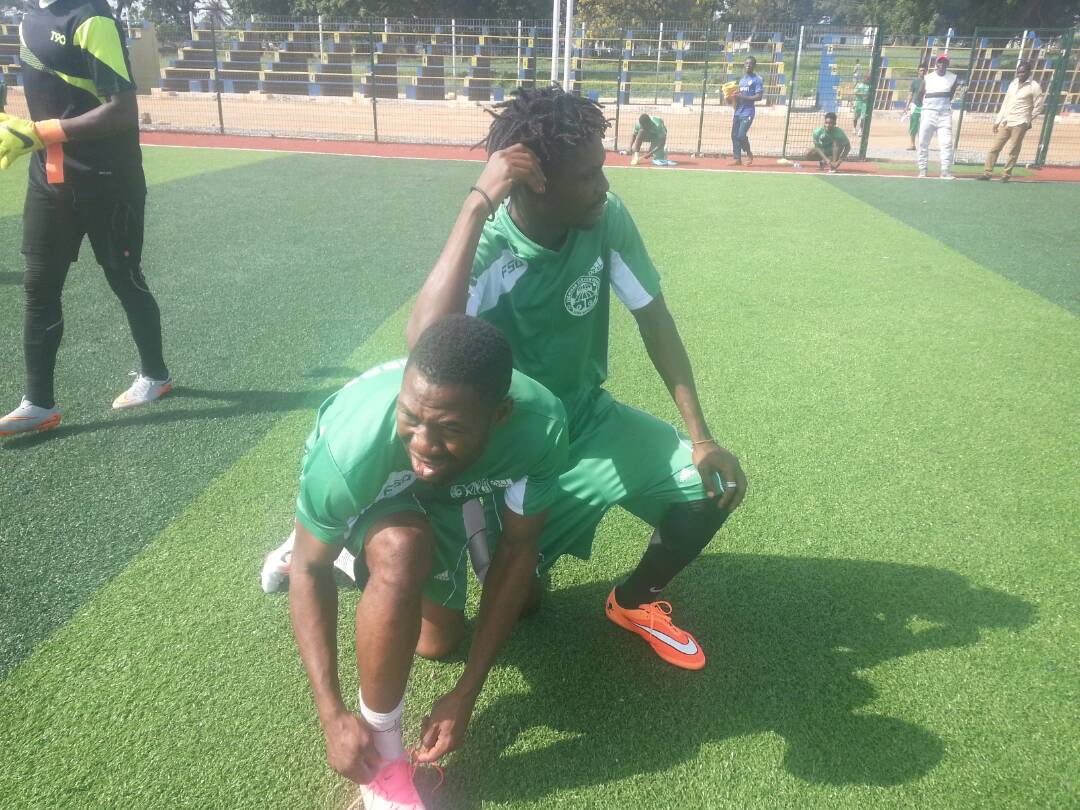 Our final preparation ahead of our match with Inter Allies at Tema tomorrow https://t.co/v8aQIbbcmY
Hello Porcupine world, we go again tomorrow. The team hopes to right the wrongs of Sunday. Be there to support. FAB… https://t.co/fnSBFl91Fe
Morning? Let's get ready for another midweek action against @ElminaSharks #MauveandYellow????⚽ #Medsc #GHPLwk8… https://t.co/bVGHbIMcqY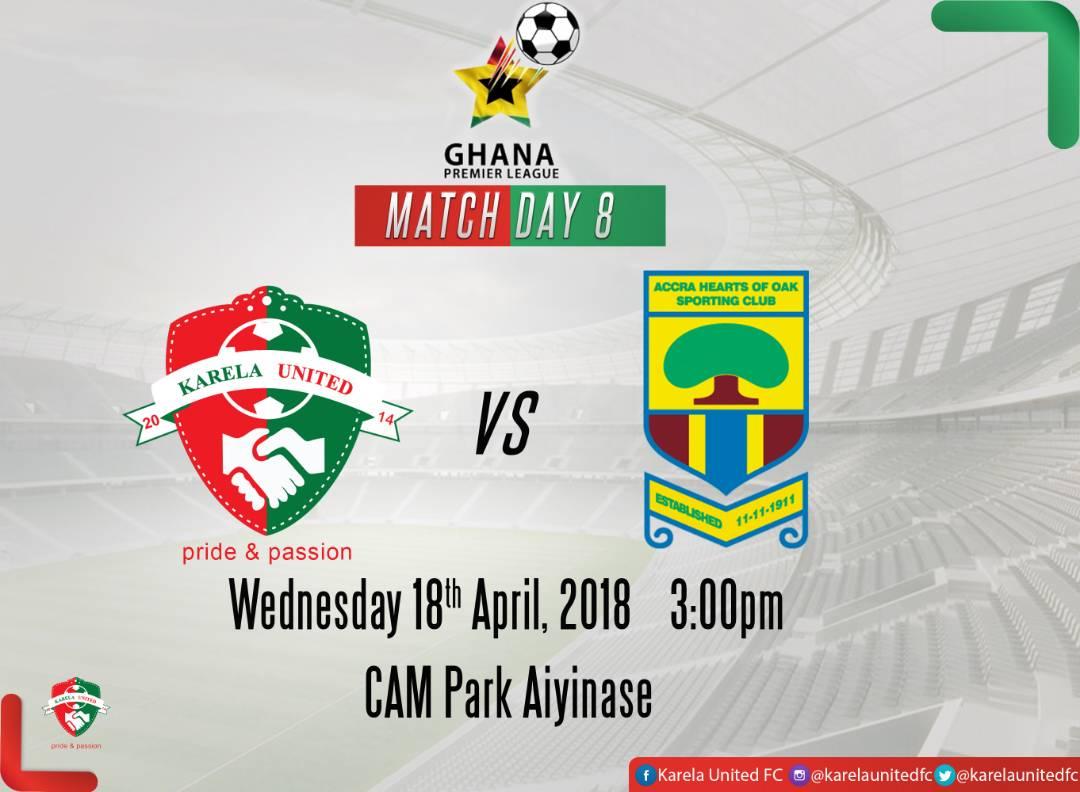 GPL WEEK 8 # Karela United vrs Heart of Oak on Wed @ CAM Park, Aiyinase 5GHC,10GHC & 20GHC !! https://t.co/ufZQguo6CB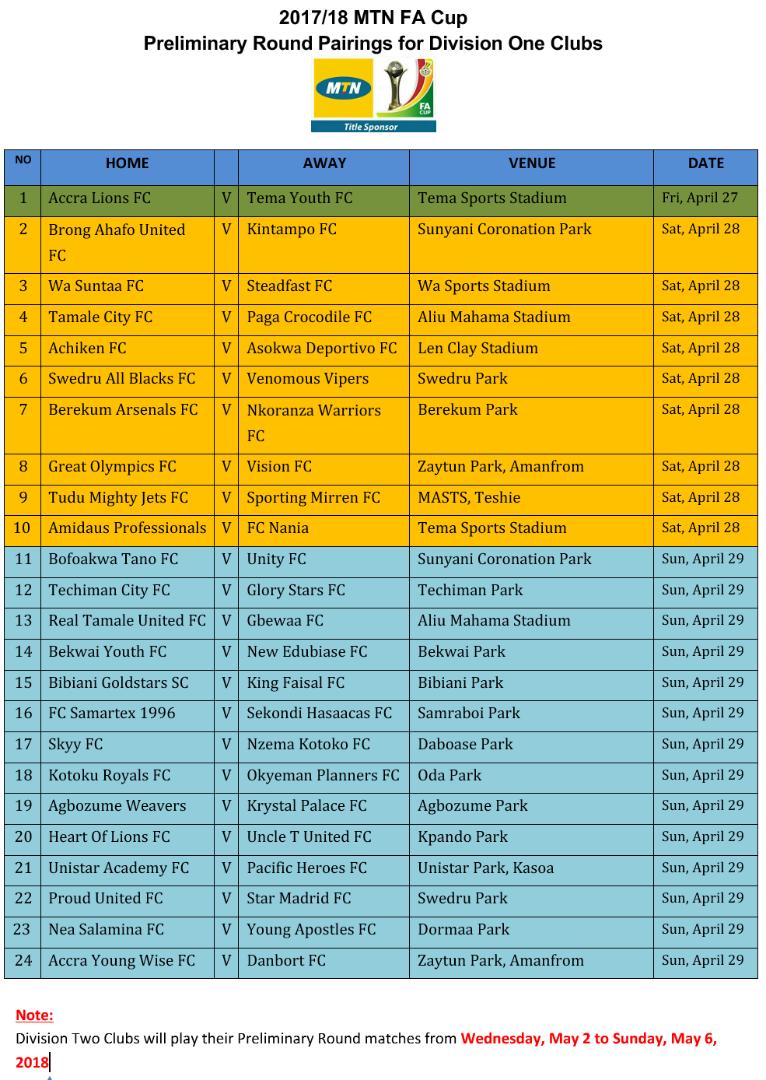 RT @MTNFACupgh: #MTNFACUPGH Division One League clubs starts the preliminary round for the year https://t.co/Nkbsw7Wl0e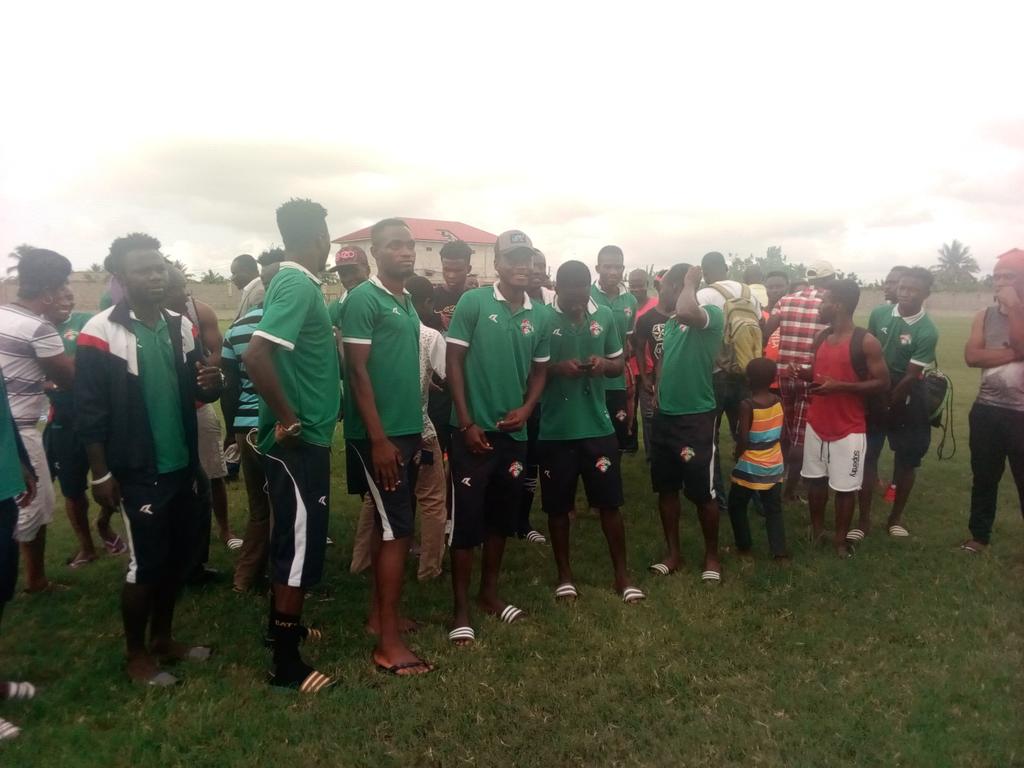 Players &Officials arrived home this morning after 15- hours trip from Wa "Supporters were there to cheer the team https://t.co/3TfSoZQZzD
RT @JoeDebrah989: Ghanaian international Daniel Agyei named @SoccerEthiopia Ethiopian Premier League Team of the Month - March. Congrats @…
Thanks to everyone who came to ohene Ameyaw park this afternoon. Three points in the basket WAFA gave us good game but we won by 2-1.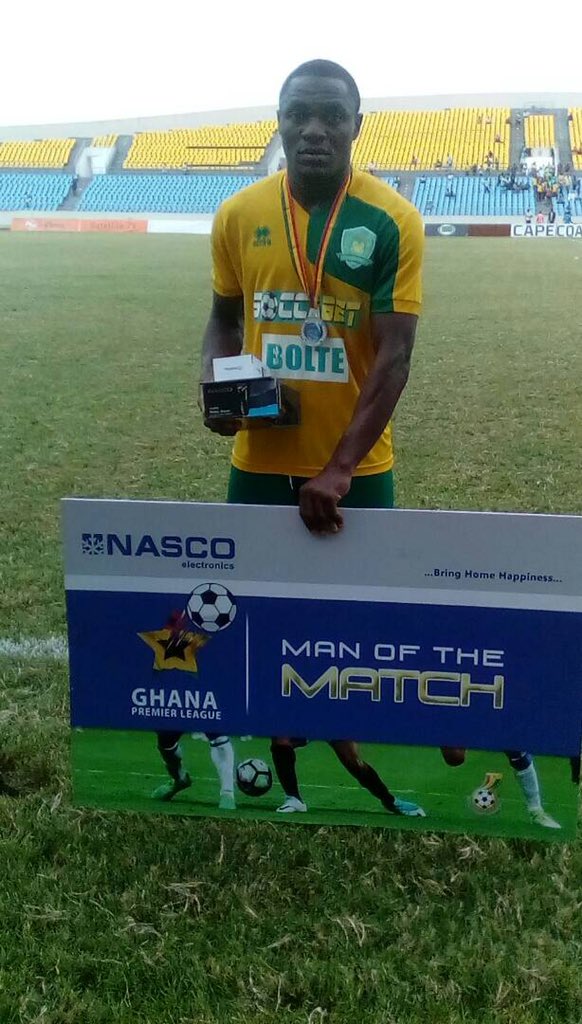 RT @ghana_league: ? Korsah of @Ebusua_Dwarfs wins the @nascoghana MVP award ? #GHPLwk7 https://t.co/32sSy8rmGh
Apologies to our fans, we had a good game and dominated large portions. Unable to convert and we were punished at t… https://t.co/29Is3herg9
RT @Biggles4eva: Come abontua bontua. Let's turn it around @Ebusua_Dwarfs
RT @esuantse: @eastsportsman Now we show you a real goal. Still ide pandey ide kay @Ebusua_Dwarfs abontoa abontoa boys
RT @NanaBrewButler: @GHPL_Goals @Ebusua_Dwarfs @LibertyProfFC Indeed a great relief,and a turning point. Idepandy Idekay !
It all over at here at Cape Coast Dwarfs came from behind to beat George Afriyie's @LibertyProfFC by 2-1 . FT. Dwar… https://t.co/dw1Vke9yMj
FT: @WaAllStarsFC 0-1 @Karelafc A late goal denies us a share of the spoils.
Another substitution for #WAS. Maxwell Oppong sent on for Seth Amoateng.
Kelvin Andoh withdrawn for Yahaya Adraman. Can this substitution change the tie for us?
Back underway in Wa and it's still goalless against @Karelafc
HALF TIME Scores Dwarfs 0-1 @LibertyProfFC (⚽24' Benjamin Eshun (pen) #DwarfsLive⚽??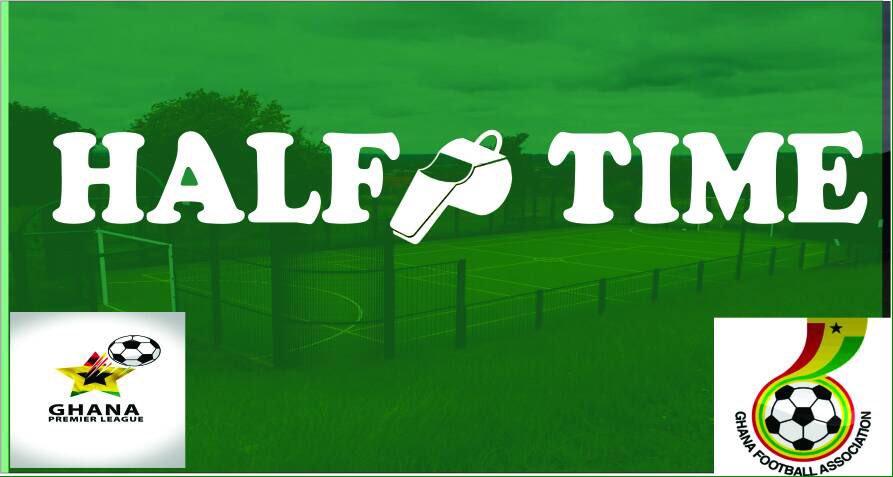 RT @ghana_league: HT: @BkmChelseaFc 1-0 @BechemUnitedFC ⚽️: Stephen Amankona #GHPLwk7 https://t.co/O5asUaV5oJ
We done with the first half where we were unable to find a way around @Karelafc. #LetsDoIt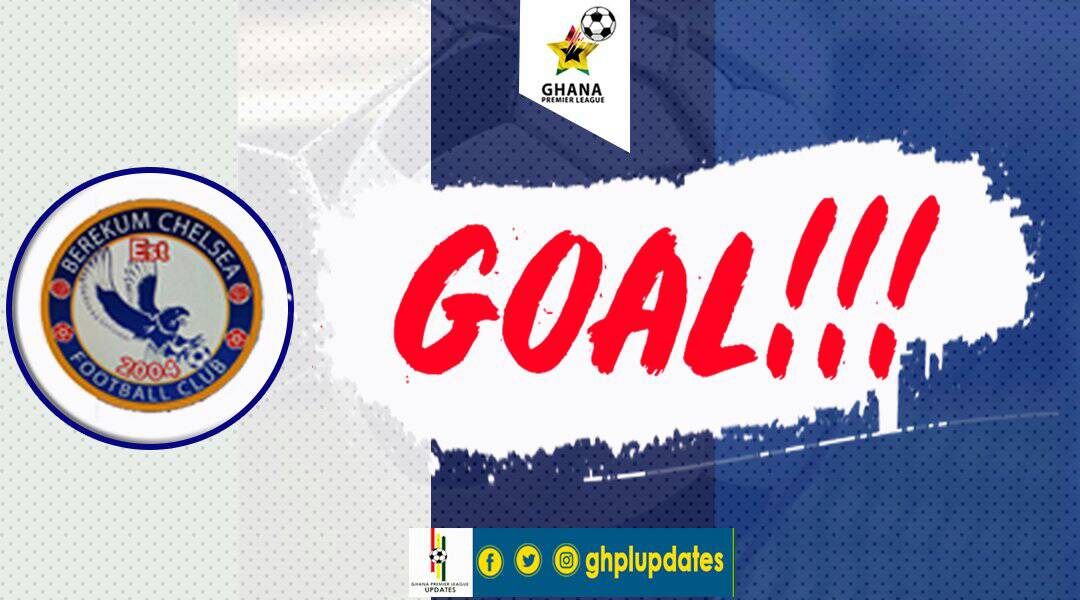 RT @GHPLUpdates: @BkmChelseaFc have the lead! Stephen Amankona. #GHPLwk7 https://t.co/bmGkYZa1OT