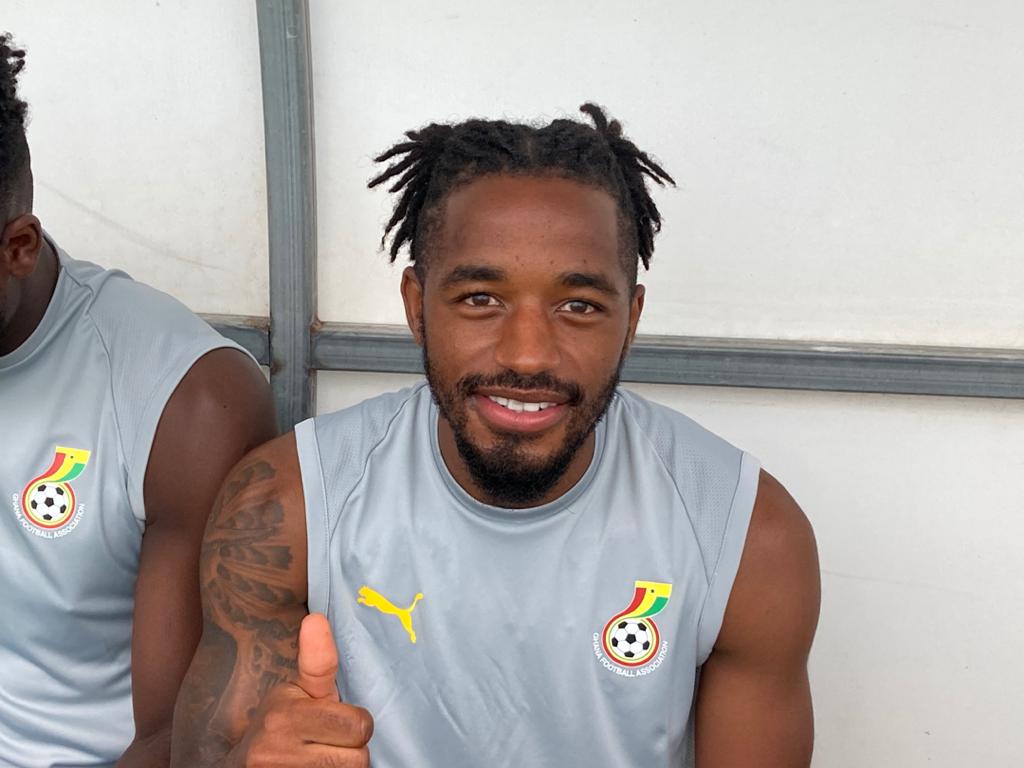 After scoring in his second appearance and moving on to play four successive games for Ghana, winger Tariqe Fosu Henry is absolutely delighted to represent Ghana at the International level.
The Brentford FC forward made his first Ghana appearance in October, 2020 against Mali in a friendly at Antalya, Turkey. Tariqe scored against Qatar in a 5-1 win in Turkey in another friendly match.
In this interview, he tells us about playing for Ghana being a long-cherished dream, chances of playing more games for the Black Stars, scoring in his second game, and more.
This is what he told GFA News:
On being given the chance to play for Ghana
I think it was great to get the chance to play for Ghana. My debut delayed a bit because of COVID-19 but when the call came for me to travel to Turkey to play in the International friendly, I was very happy. It came in quite late but when the coach called me to come, I said I was very happy to come and I spoke to him before and I'm happy that he gave me the Chance to perform and show my qualities.
On how it feels playing under C.K Akonnor
I think he understands football very well and he was obviously a good player himself as well. I have seen clips and done a lot of research. He has a good philosophy and tactically very good. And especially today, he showed in the few sessions what he is about and the tactics. If you listen to the tactics, it is going to work so definitely I think he is a top coach.
On Whether he was in doubt when handed first call up
My grandparents are from Ghana and they live in Ghana now. They are from Kumasi so I love Ghana. I wasn't born in Ghana but I moved here when I was three. I schooled here at Ridge school in Kumasi so I know the country well. Growing up in Ghana, I always supported the team and when I got the call up, I was more than delighted to come. I don't think there's a stereotype of European players because after my experience, there has been nothing but good vibes and good experience.
On what he wants to achieve with the Black Stars
I want to win trophies, bring trophies back home and try to help the team as much as possible to bring a trophy to people back home.
On chances of playing more matches for Ghana
I hope so. I think I can help the team a lot and I'm ready whenever I get a call up to represent my country so it's obviously up to the coach to decide on the tactics but I am always ready to help.
On playing in different positions.
I like to win and so I play in different positions and in terms of passing, I'm a good passer of the ball as well.
On dream of playing in the Premier League
I think every player's dream is to play at the highest level of possible and that's one of my dreams. We were unlucky last season but hopefully this season, we will push to the next level and play at the highest level possibly.
On debut goal
It was special and it  felt good.
Fans and team mate congratulating you after first International goal
It will be one of my dreams to play in Qatar at the World Cup so I will keep working hard and see where we go from here
On message to Ghanaians and family
Medaase for the support. Continue supporting us through everything. Thank you again
GFA COMMUNICATIONS